Beat.dereviewed our new T8V nearfield monitor
Reviews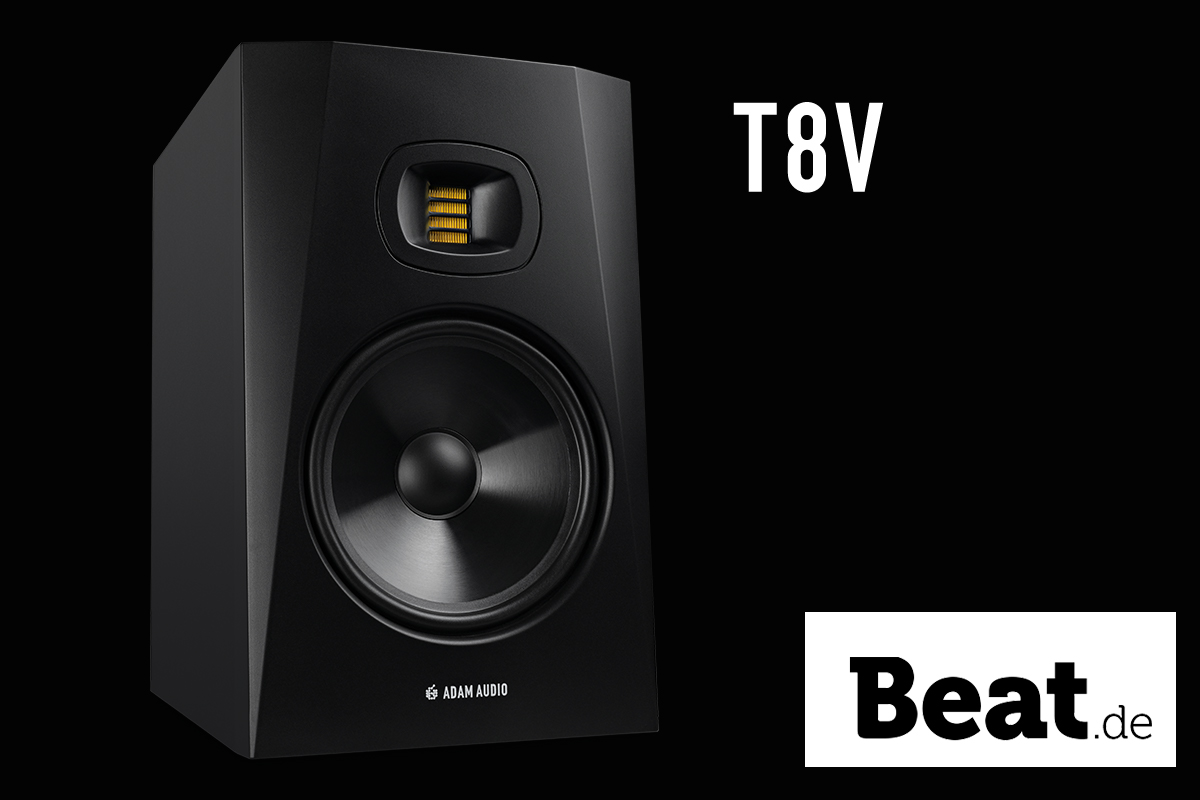 Jan Wilking, author for Beat.de, tests our new T8V nearfield monitor and draws the following conclusion:
"The T8V deliver a very balanced and relaxed sound. Typical for ADAM, the high frequencies are reproduced very well. The fast response of the U-ART diaphragm enables excellent transient reproduction."
"The even reproduction of high frequencies by the waveguide provides a wide sweet spot, so you can easily change your sitting position while listening. The detailed reproduction is also successful, […] ."
"The housing with the bevelled edges has the typical ADAM look and therefore looks professional, […] ."
"The ADAM T8V convince like the other models of the series with good workmanship, professional appearance and balanced sound. Especially the very good treble reproduction sets it apart from other studio monitors in this price class, in addition there is a good transient reproduction."
The complete review can be read here in German.