ARTist 3 reviewed by Beat Magazine
Reviews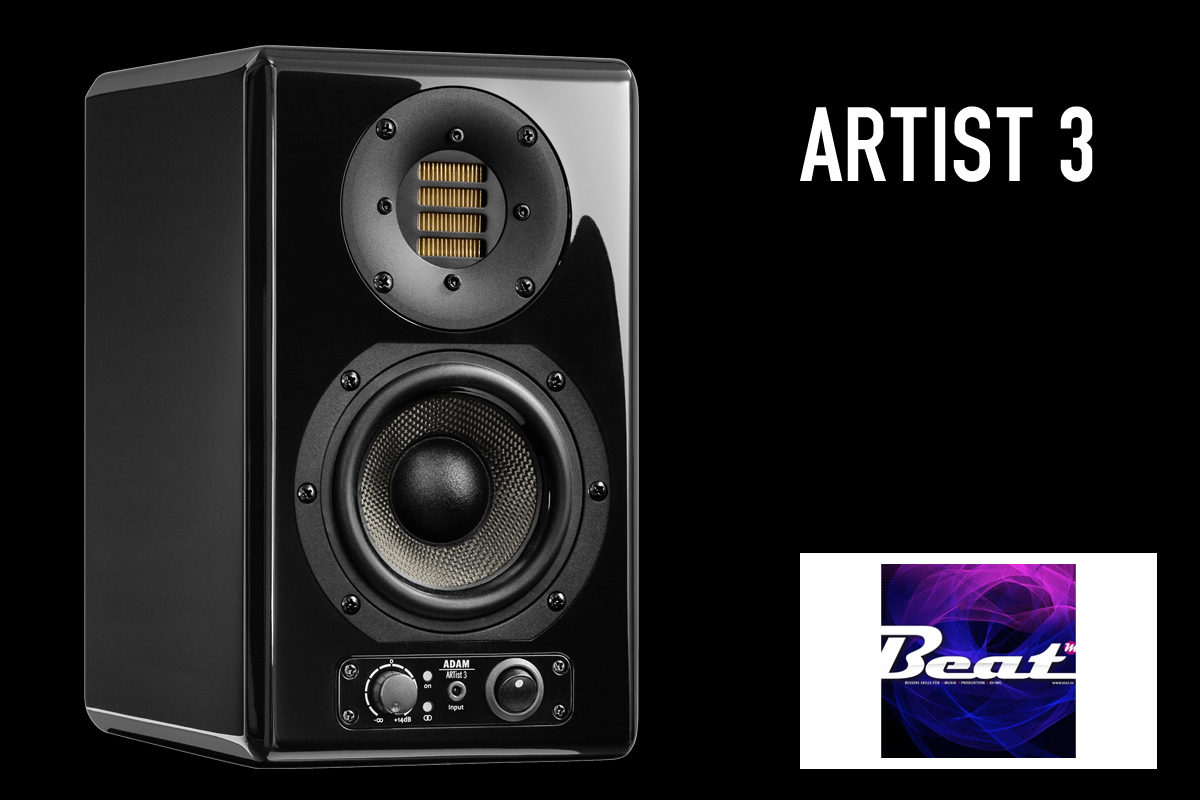 Berlin, October 26, 2015
The german Beat magazine took a closer look at the ARTist 3 in its August issue to find out whether this multimedia speaker would be suitable for the ambitious home producer as well. Please read the translated conclusion of that review below.
"Anyone who struggles with having not enough space in his studio should by all means take a closer look at the Artist 3. Despite their dwarfish dimensions it provides a vivid, yet honest sound over a wide frequency range. Fans of bass-heavy music styles can add a subwoofer for bass extension, albeit operation via USB will not be possible anymore then. However, this option seems only to be interesting for beginners who do not own a separate audio interface and can do without having any input connections for recordings. Anyone who has a little more space and a soundcard available could alternatively have a listen to ADAM's F5. This entry-level studio monitor delivers subjectively a more uniform, neutral sound image, offers a lower cutoff frequency in the low-end and is 110 Euro cheaper per piece, too."
Henning Schonvogel, Beat Magazin, issue 08/2015
To download the full article (in German), please click here.
For more ARTist 3 reviews please go to the review section.