Amazonareviews the ADAM Audio S3H midfield monitor
Reviews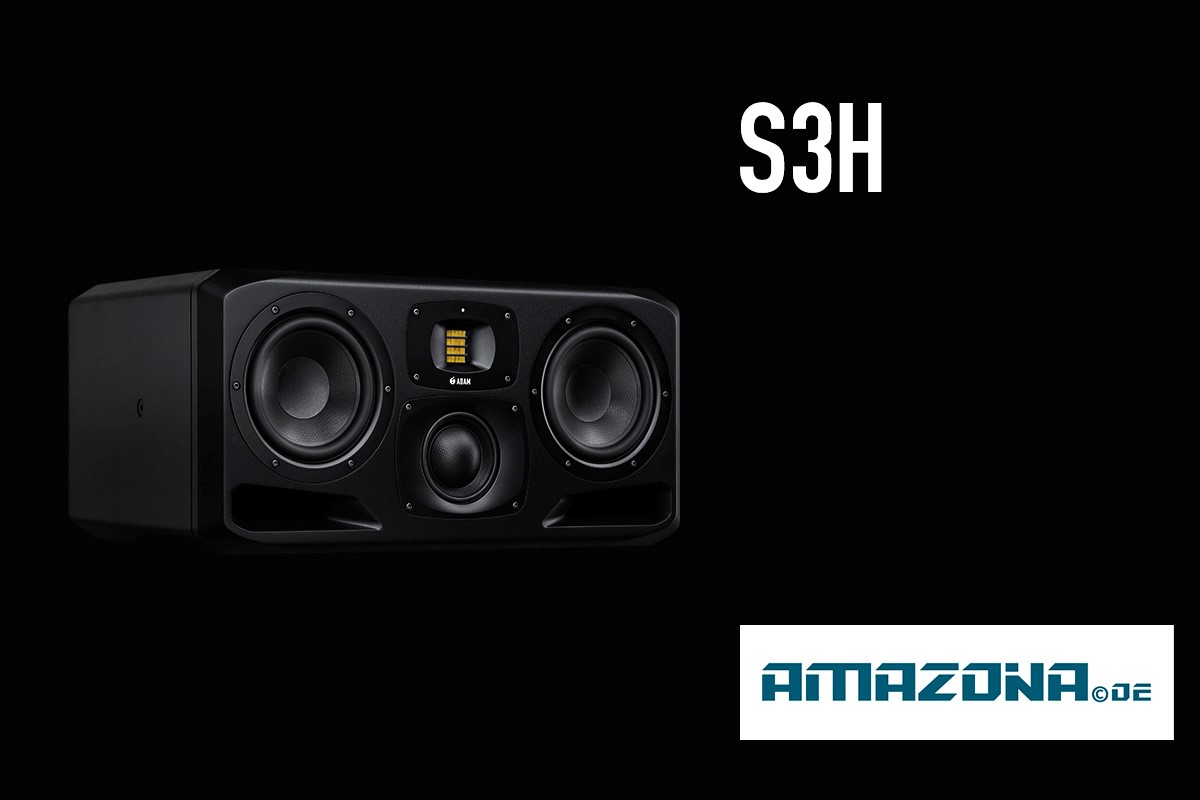 Chris Pfeil, writing for Amazona, reviewed the ADAM Audio S3H midfield monitor and draws the following conclusion:
"Thanks to their enormous neutrality, the S3H do justice to all genres and mercilessly reveal the great differences between the production methods."
"The extremely pleasant highs of the S-ART Air-Motion-Transformers sound incredibly open and silky. They have an airy, clear tone that is still strictly analytical, without stressing or tiring the ear after several hours of work."
"Also very impressive are the extremely well-defined mid-range frequencies. Especially the upper mids provide a strong presence due to their bright character and immediately reveal overly harsh accentuation. Likewise, muddy sounds in the lower mid-range are rigorously unmasked."
"The full-bodied bass range is remarkably clearly articulated and has a tight texture, which once again allows for a exceedingly precise optimization of the sound. The punchy, powerful bass really gives a lot of pleasure without having to worry about it being over-proportionally reproduced."
"Basically, all sounds can be shaped exactly, which makes a mix more transparent. Thanks to the high-resolution panorama display, the same applies to the depth staging. Spatial and reverb trails are reproduced vividly, which allows three-dimensional work on the sound."
"The ADAM S3H are first-class studio monitors with no shortcomings."
The complete review in German can be read here.