ADAM Audio S3H reviewed by AudioTechnology
Reviews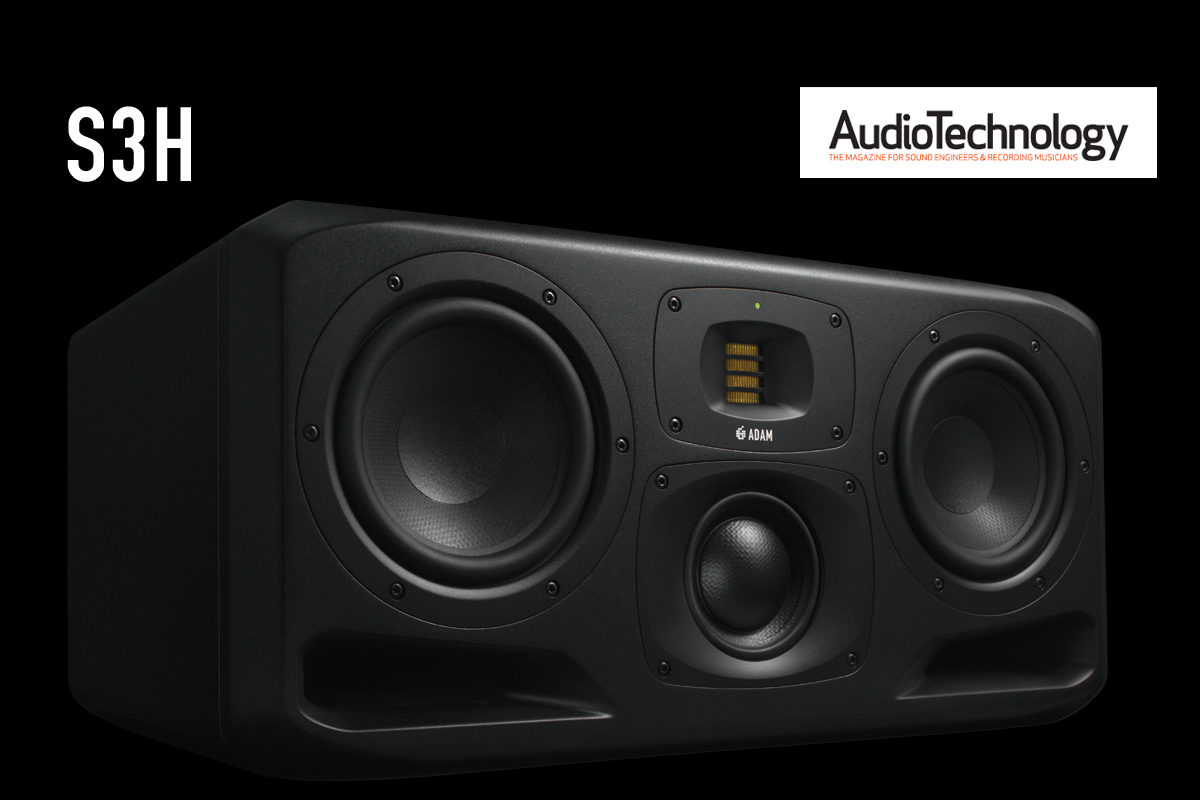 Australian magazine for sound engineers and recording musicians, AudioTechnology tested the new S3H and is fascinated:
"So what's to dislike about the ADAM S3H? Nothing, I'm convinced."
"(…) The stereo imaging is simply immaculate, the three-way model seamlessly transitions between frequencies, and low-end is tight, predictable, and detailed. What's more, I'd gladly sit in front of these for the day — as opposed to anything with a metal dome tweeter. Transients are impeccably reproduced without bashing your ears within an inch of their usable time frame."
(…) The S-ART high-end drivers are by far a best-of-both-worlds option; un-fatiguing, yet detailed. In all honesty, I did the 'listen to all my favourites' thing with the S3H monitors, literally hearing nuances I'd not experienced before. And hey, they'll impress the clients no end with their authoritative bottom end and sheer output."
Read the full article here.