ADAM Audio S3H Studio Monitors Reviewed At bonedo.de
Reviews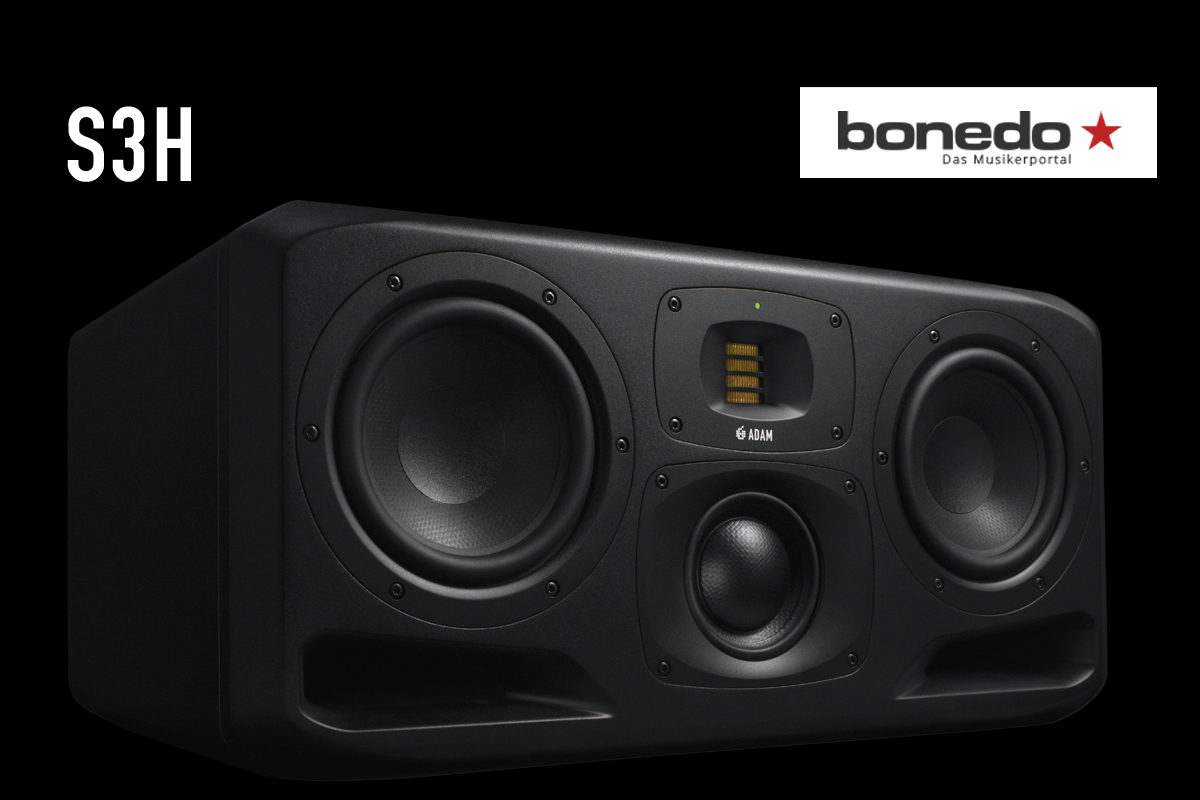 Bonedo has reviewed ADAM's S3H reference monitors — with excellent results
ADAM Audio's S3H reference monitors have had a very favorable review from the musician's website and magazine bonedo.de, achieving the highest possible score:
"I don't use the word 'perfect' very often, but to my ears, these speakers, when set to 'Pure' mode (in other words, with no room adjustment EQ applied), seem a perfect fit for my studio."
"The frequency response across the entire audible bandwidth is admirably precise, as is the dynamic response: this speaker starts and stops on a sixpence, with no notable ringing… I've not heard a better frequency response from any other speaker."
"When it comes to the frequency response of these speakers, I simply can't find anything to criticize."
"With the S3H, I'd say ADAM Audio have got everything spot on. Anything mixed well sounds great while mixing errors… are revealed in straightforward fashion without any fuss. The impressive frequency response of the S3H does ADAM proud when compared to any of the other speakers in its price class that I can think of (and some beyond it), while the extensive room tuning options offered by the onboard EQ should satisfy the demands of any engineer, no matter what their taste."
The bonedo review (in German) can be read here in full.