A8X reviewed by german online magazine Media-Mixture.de
Reviews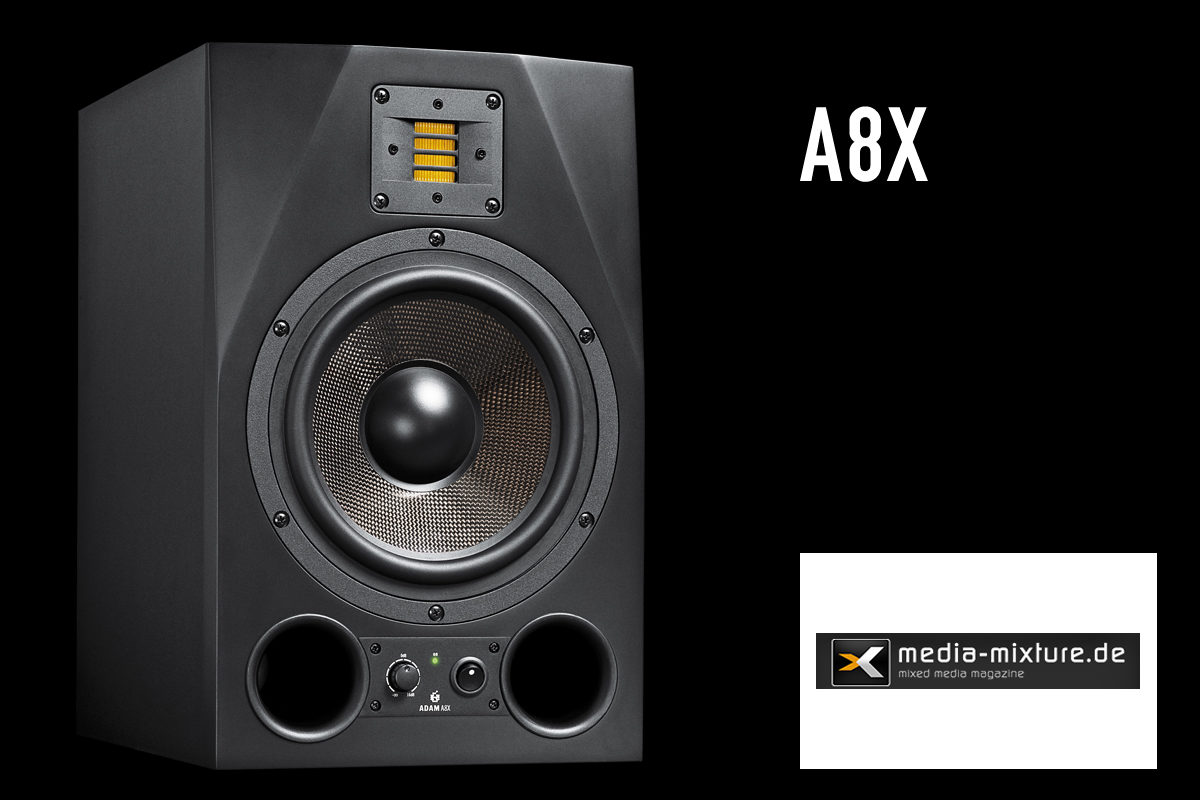 Berlin, September 26, 2012
One of the larger models of our AX monitor series, the A8X, has been recently reviewed by german online magazine media-mixture.de. Please read the summary of that review below.
[…]
Summary:
For a price of slightly more than 600€ for the A8X ADAM beats most of the competitors in this price range. With an absolute transparent reproduction of the high frequencies, a good midrange and an excellent pulse fidelity in the lower frequency area, the A8X shows its abilities as a very capable nearfield monitor. Workmanship and design is, just as expected from ADAM, top-notch quality. All other monitors in our test series will have to compete with this kind of performance the A8X delivers, in and above this price range.
We can recommend the A8X studio monitors without any limitation as a complete package for both the semi-pro and the pro user.
Tamay Jentjens, media-mixture.de, July 31, 2012
For the full review (in german) please click here.