9 speakers, 7 Testers, 1 winner: ADAM A7X
Reviews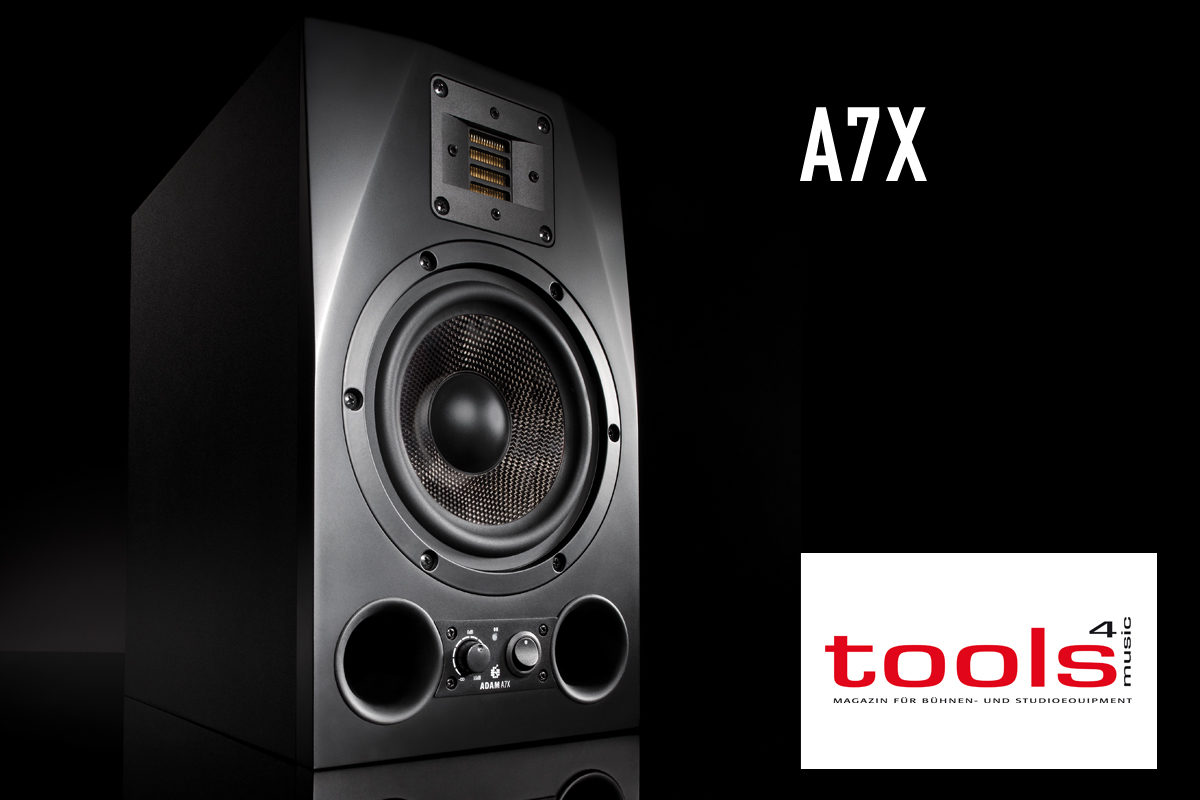 Berlin, November 9, 2010
In three multi-hour listening sessions no less than seven testers, including sound technicians, producers and studio musicians compared no less than nine different active near-field monitors. Each individual tester voted the ADAM A7X as his favorite. Here are some excerpts from their opinions:
"..Especially the A7X caught my attention. With their openness, yet at the same time offering a pleasantly balanced frequency spectrum and easily localizable and precise sound, these were definitely my favorites in the test." –Nicolay Ketterer (Audio equipment journalist)
"The winner is the Adam A7X" –Chris Adam (Music producer)
"My favourite is the A7X… superb resolution and perfect impulse-reception. With its versatility its perfect for any type of music production, from classic to rock." – Alexander Klebl (Music producer, studio owner)
"From these I would choose the Adam A7X. The perfect resolution and precise bass were very convincing. Another plus is the volume adjustment on the front." – Haiko Heinz (Studio guitarist)
"My absolute favorite is the Adam A7X. Apart from the really good price, I enjoyed the super clear and honest sound." – Aggi Berger (Drummer, composer, producer)
Unbelievable but true: seven testers from different backgrounds have each come to the same conclusion: The review winner is Adam A7X!