A7X Review: Huge sound at a small price
Reviews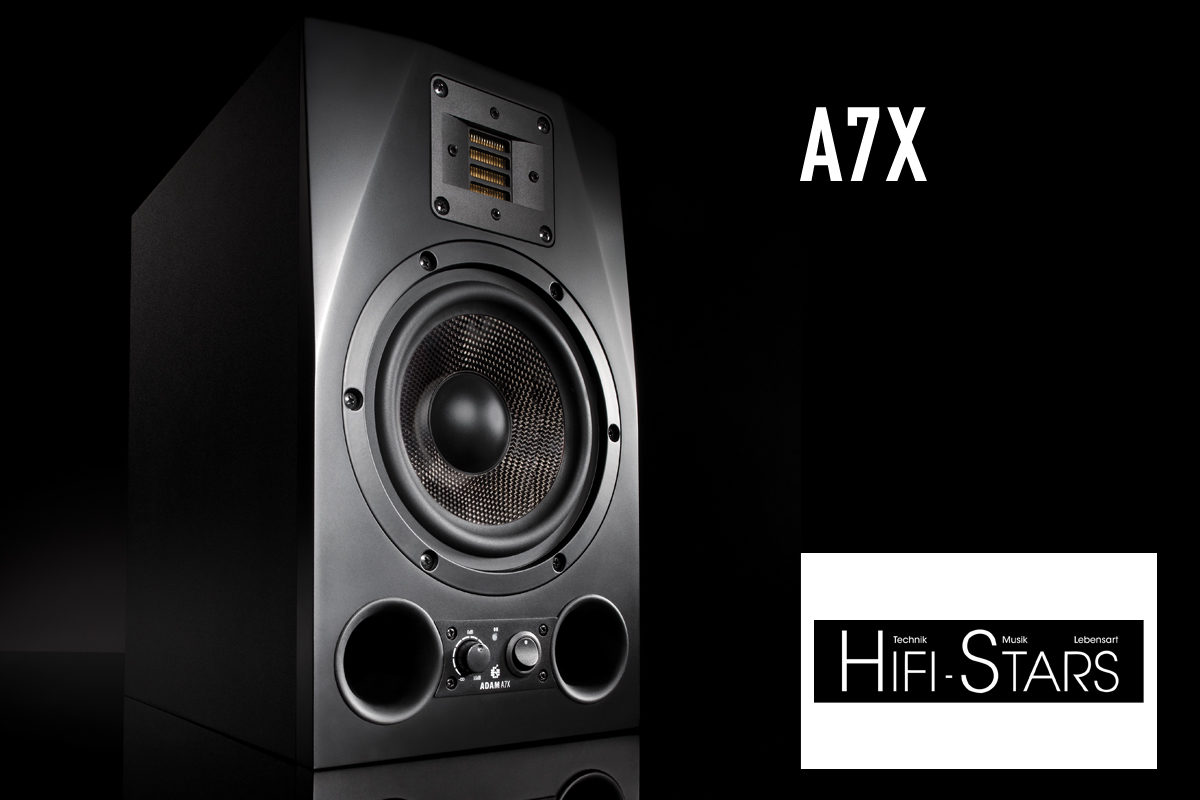 Berlin, October 24, 2011
That's quite unusual: The most famous ADAM monitor – the A7X has been reviewed for the second time by a magazine that's more into home business. The magazine Hifi-Stars regards itself as a lifestyle journal for all the things that make life more beautiful, which left us very curious about their findings. Here you can read the closing paragraph, the full review in German can be found in Hifi-Stars (Issue #12).
Recognition
By introducing the ADAM A7X the removal of the renowned A7 monitor bas been a complete success. They've done their homework and present a worthy successor that from now on will not only reside in professional studio environments but in cosy living rooms as well, that's for sure. Considering the sonic capabilities and a price tag of 499 Euro per speaker you can call these monitors a bargain. Seldomly you get so much sound in this price range. Congratulations to ADAM. Mission accomplished.
Hifi-Stars, Issue #12 (September – November 2011), pages 56-59.