A7X review from Cape Audio College
Reviews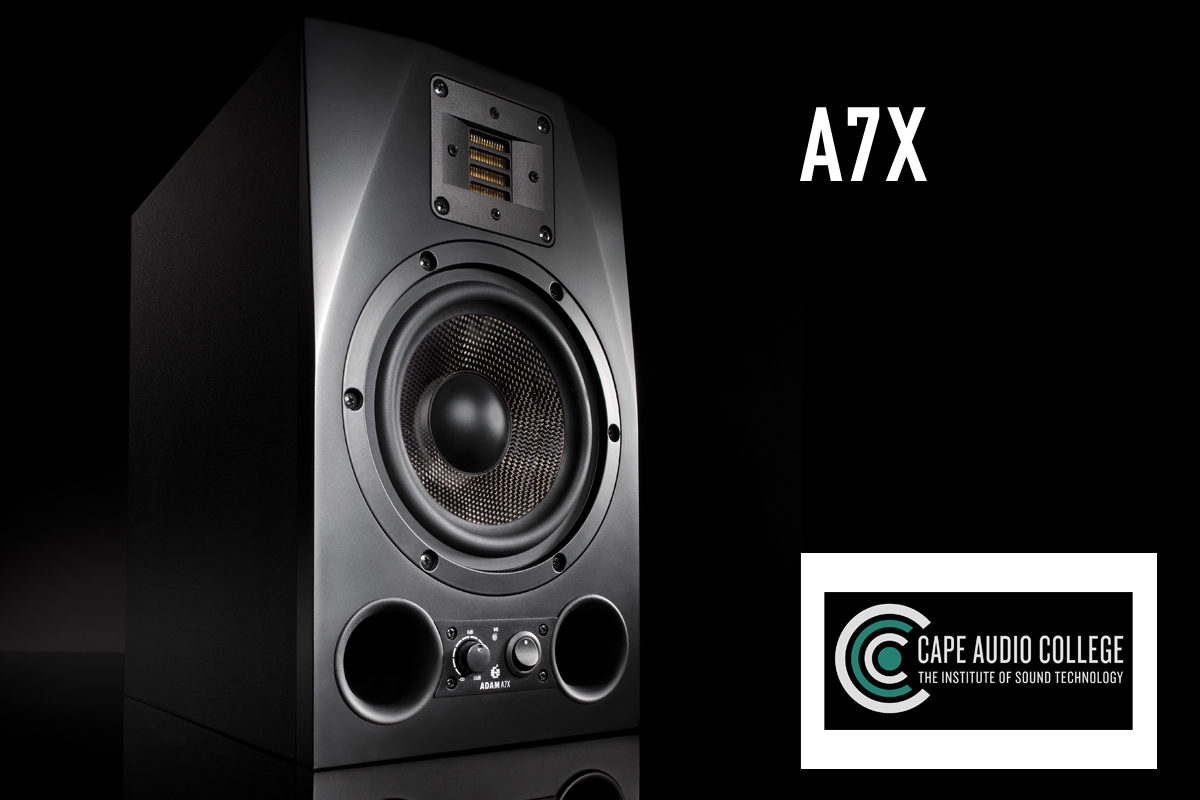 Berlin, July 5, 2011
As the oldest and most established audio training institute in South Africa, the Cape Audio College's state of the art teaching techniques and world class production facilities help their students to reach an exceptional degree of excellence in sound engineering. Graduates from the college are currently making waves in the steadily-growing audio engineering industry both nationally and internationally.
Recently, Richard Harriman has reviewed ADAMs A7X for the highly informative college blog. Here are two extracts from this review:
"The first time I fired up the A7X's I was immediately impressed with the mid range detail. The highs are very smooth, thanks to the X-ART ribbon tweeter that extends all the way to 50K. I was also very impressed with the low end detail after A-B ing the A7X's with our existing JBL LSR 4328P's (a much larger and more expensive monitor). The low end is rich and warm with loads of punch. The overall sound was very clear and more 3 dimensional than anything I've ever heard before. Instruments seemed more separated and a more enhanced sense of the front-to-back perspective seemed evident. I cant begin to explain how much the mid range has impressed me. After switching to the JBL's it really did feel like a giant "smile curve" had been applied. Details in the guitar's and snare really popped out as soon as I switched back the the ADAM's.
"If you are looking for a set of accurate near-fields that give great response and detail and wont break the bank then look no further. The ADAM A7X is a fantastic monitor and for the price can't be beaten (well as far as I can tell anyway). (…) They will fit in very well in any home studio, project studio or even professional studio environment very comfortably. They will provide you with accurate mixes that translate well over a variety of systems. In fact I'm so impressed that I will be putting an order in for a personal pair very soon."
The complete review can be found on Cape Audio Audio's blog.
For more information on Cape Audio College, please visit their website.
For more information on ADAM Audio in South Africa, please go to SEGMA South Africa.