A77X review by Sound & Recording
Reviews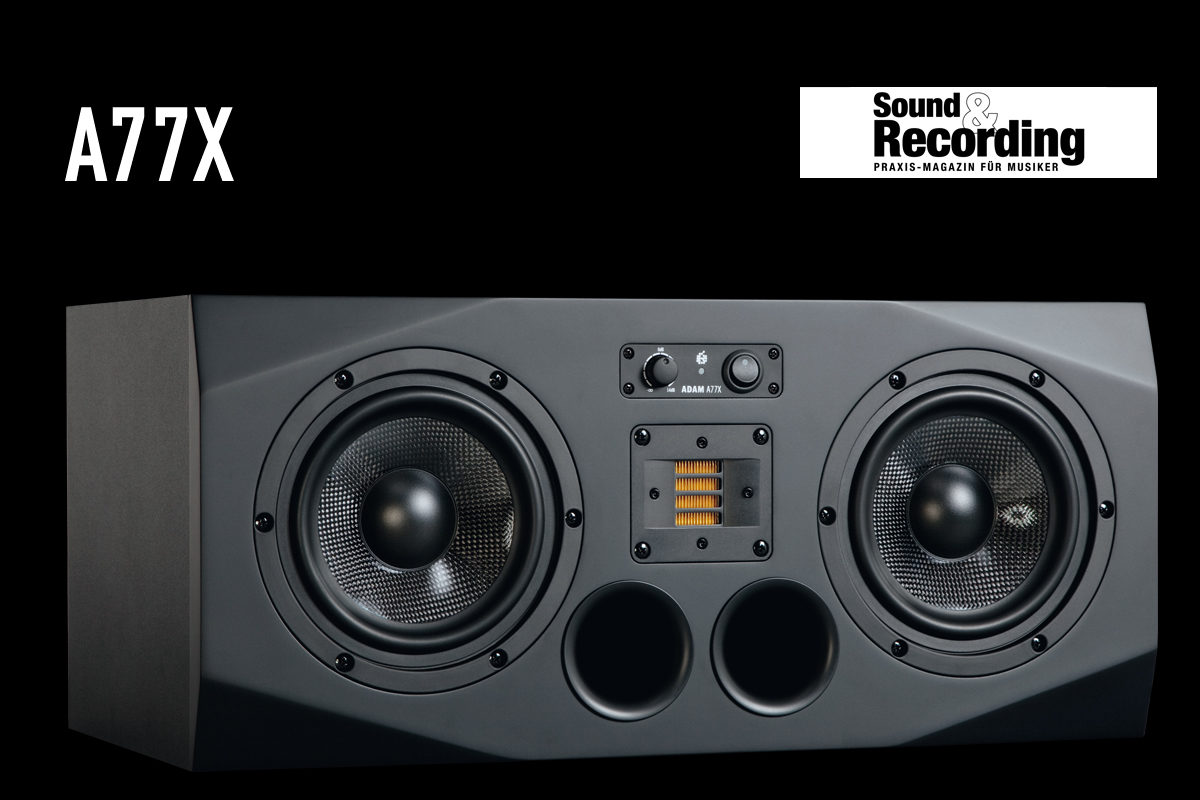 Berlin, July 11, 2012
ADAMs horizontally designed near-/midfield monitor A77X has been thoroughly reviewed by german magazine Sound & Recording in its June 2012 issue. Please read some excerpts of that review below.
LISTENING TEST
The A77X presented itself massively large while listening. The slight 'bath tub' within the frequency response plus the frequency range down to 37Hz contribute to that. The construction design induces a lightly critical behaviour when you move horizontally in front of the speakers. Thus, a good alignment of the monitors and a greater listening distance are recommended. High SPLs don't scare the A77X which makes listening always enjoyable because of an excellently clean, low distortion reproduction. At the risk of repetition it has to be stated here again: The tweeter is truly wonderful.
CONCLUSION
With ADAM Audio's A77X you get, although it doesn't look like it at the first glance, significantly more than a small nearfield monitor. Frequency response and maximum SPL are definitely in the league of monitors that are used in a distance of about 4 meters and you don't have to think about getting a subwoofer instantly, either. Featuring the classic X-ART tweeter and two well designed 7″ woofers in a 2 1/2 way combination together with three powerful amps this monitor hardly leaves anything to be desired. Those who are in the market for a powerful nearfield or a solid midfield monitor should be served well with the A77X and their street price of under 2000 Euros the pair.
Anselm Goertz, Sound & Recording, issue 06/2012
Please click here for the full review.