A77X Review by Sound On Sound Magazine
Reviews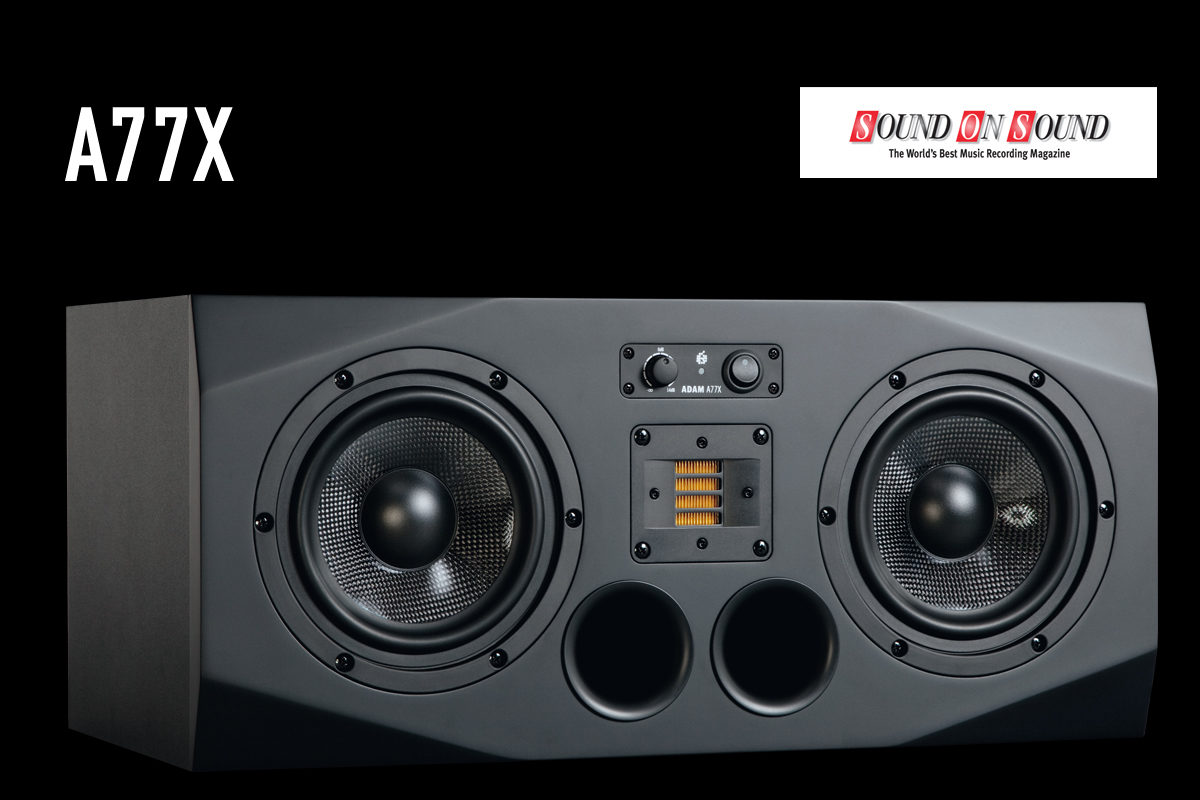 Berlin, July 3, 2012
The leading british magazine for audio and music production Sound On Sound has recently reviewed our horizontal designed nearfield monitor – the A77X. Please read the conclusion of that review below:
[…]
Conclusion
Part of the overall ability of the A77X must be down to the X-ART tweeter, with that flat response up to 50kHz. In the real world of today's primary playback systems, you might wonder why we need this level of performance in a monitor, and you might well be right to do so. However, start running at 24-bit/96kHz with a halfway-decent D-A converter and you could find yourself perceiving (if not quite hearing) high frequencies extending up to around 45kHz. How much this level of performance matters is, in some quarters, the subject of conjecture, belief and faith. But to me it mostly points to good engineering, and the X-ART tweeter and its power amplifier certainly seem to be extremely well engineered.
The quality of the A77X's mid-range and low-frequency reproduction also has to be acknowledged. The two seven-inch drivers deliver a highly-detailed mid-range and a bass whose depth, accuracy and speed was probably the thing that initially impressed me the most. […]
So there we have the Adam A77X: an extremely able active monitor that's capable of accurately reproducing frequencies from 38Hz to 50kHz in a seemingly effortless manner, even when being run at some pretty serious levels. This all comes with a price tag that actually represents very good value for money, given the level of performance that the Adam A77X delivers. If you're in the market for active monitors in the region of their price point, you really do need to put the A77X very high up on your audition list.
Bob Thomas, Sound On Sound Magazine, issue June 2012
You can download the full review here.