A5X: "ideal partner in multimedia nearfield sound"
Reviews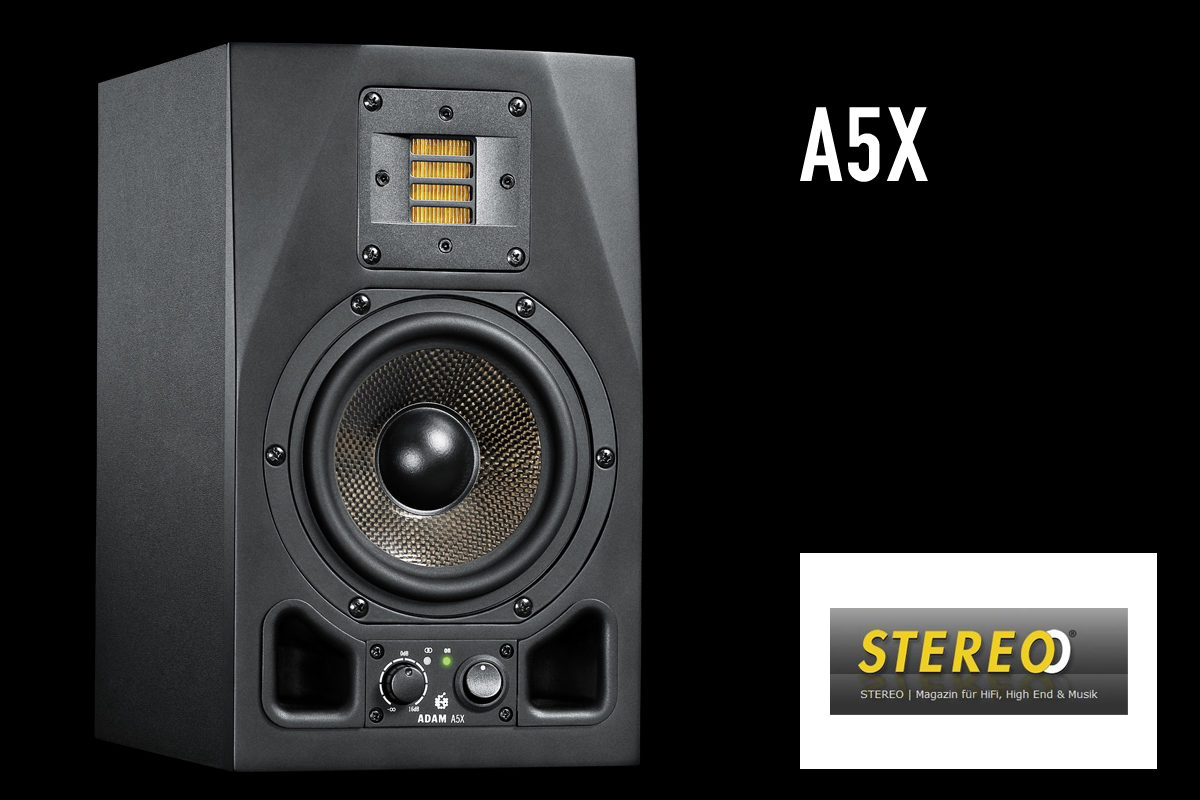 Berlin, October 7, 2010
"Due to the growing presence of computers and porti in multimedia daily life, calls for smart active speakers and desktop solutions are getting louder…"
Reason enough for the German trade magazine Stereo (Issue 10/2010) to review ADAM's second smallest model, the A5X. Both the distinctive sound quality and the easy handling of two speakers (Stereolink) convinced the reviewer. His conclusion: excellent!
"Those who don´t like fiddling with two volume potentiometers can 'link' his pair of A5X, what occasionally can also lead to cable savings: If you choose the 'Link' input above the normal balanced and unbalanced inputs you can loop through the signal via the according output to the second channel. […]
"On the desktop the A5X has made a superb impression. In comparison to other desktop monitors, no one was able to get close to this level."
"The top-class X-ART tweeter makes the high frequencies sound brilliant and transparent in a great way. And even when the speakers are placed right next to a screen, the imaging is three dimensional and palpable…
"Result: Sparkling, lively desktop monitor with an open, powerful character. Good filters and practical ergonomics as well as useful equipment make ADAMs A5X being an ideal partner in multimedia nearfield sound."
(Stereo, 10/2010)
Read more.