Monster in a Box - First review of A3X!
Reviews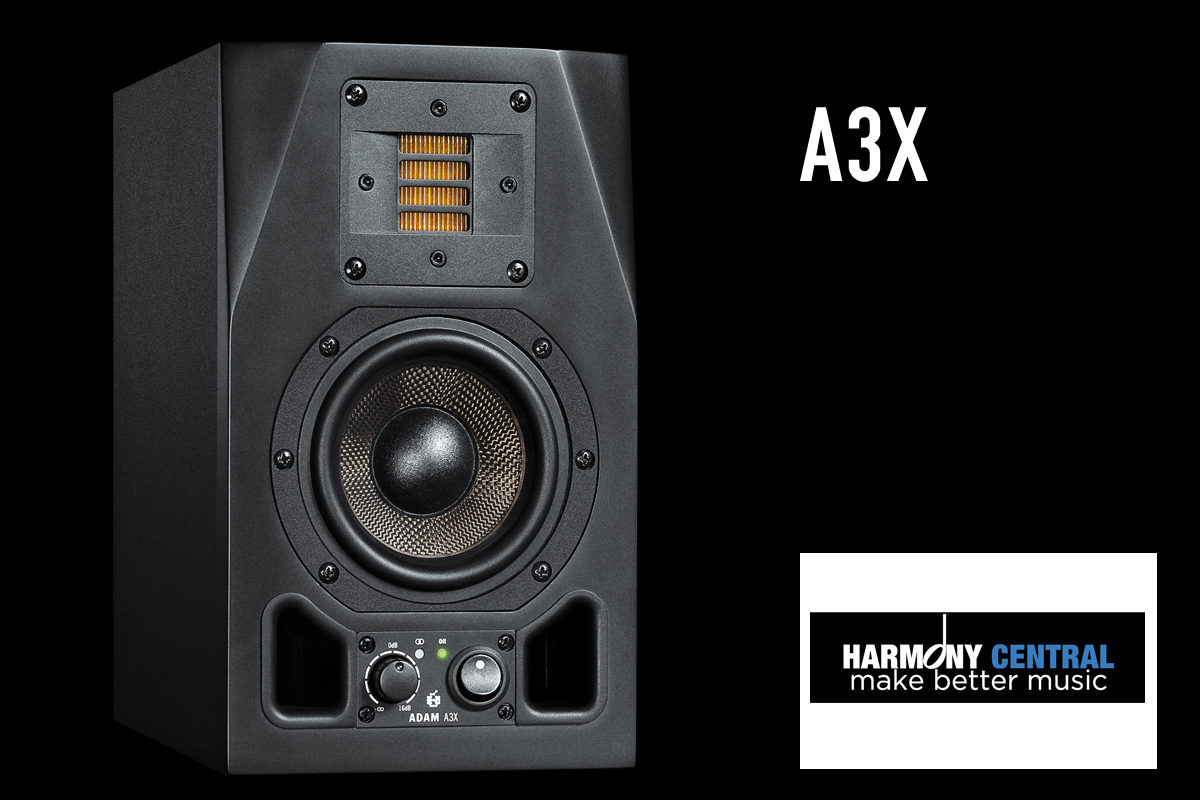 Berlin, March 17, 2010
"Highly recommended."
At the same time as ADAM´s brand-new AX-Series sees the light of the day, Harmony Central, one of the most famous online communities for musicians in the US, gave the starting shot for reviewing this promising line of products. The A3X, the smallest member of ADAM´s continually growing product familiy, was checked out by Jon Chappell:
"I've used various monitors for my computer work before, but never of the caliber of the A3X series. Before these, I would have to redo my mixes significantly when transitioning from the small cheapies to the big "real ones." The ADAM Audio A3X's save me a step by providing both great sound in a compact format and by changing mundane audio task-work into a quality listening experience. If you use good monitors from the outset, you'll learn your music that much faster so that when it comes time for mixdown and mastering on your big boxes, you'll already be acclimated to your song's subtler sonic aspects—aspects revealed only by the A3X's with their sweet, smooth top end, and impressive handling of bass frequencies. Highly recommended."
(Jon Chappell, Harmony Central, 03/10)
Read the review.