The T SeriesNew!
Industry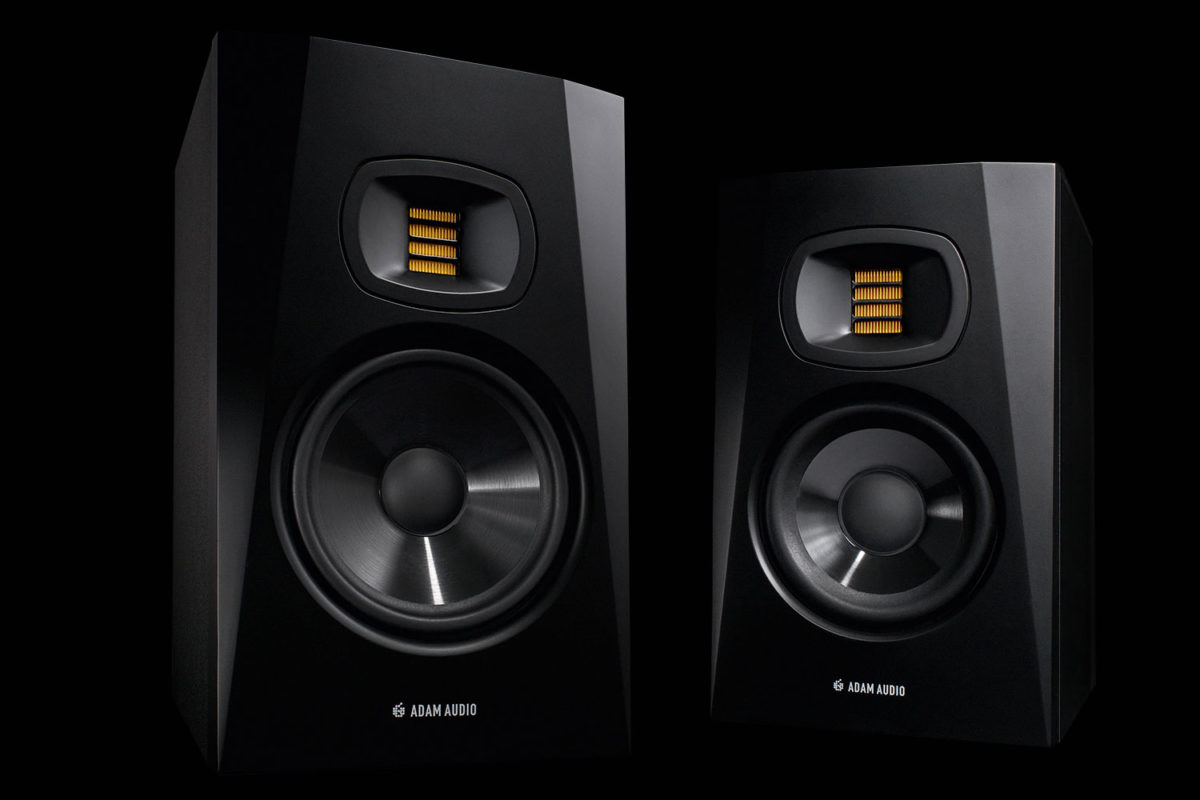 ADAM Audio Introduces the T Series Range of Studio Monitors
ADAM Audio is proud to announce the introduction of the T Series, their new accessibly-priced range of nearfield studio monitors for audio recording and production professionals. The German engineered T Series monitors share many of the design innovations created for ADAM Audio's acclaimed S Series flagship monitor range, resulting in the accuracy, precise dispersion characteristics, and high dynamic range, that have positioned ADAM Audio as one of the premier names in studio monitoring worldwide.
Multiple technical innovations designed for ADAM Audio's flagship series have been included in lower priced T series
The T Series features ADAM Audio's U-ART Accelerated Ribbon Tweeter along with a newly designed polypropylene symetrical-excursion woofer that extends bass to lower frequencies with less distortion than historically possible in this price category. ADAM Audio's T Series of 2-way nearfield monitors brings significant technical achievements to a new lower price point with two models, the 5" woofer T5V and the 7" woofer T7V. Multiple technical innovations designed for ADAM Audio's flagship S Series and iconic AX Series have been included in this lower priced monitor range, including ADAM Audio's High Frequency Propagation System (HPS) yielding extremely consistent horizontal and vertical dispersion across the frequency spectrum, DSP innovations for the crossover system, and Class D amplifier systems.
"The engineering team at ADAM Audio was a given a challenge," says Christian Hellinger, CEO of ADAM Audio. "We asked them for a range of nearfield monitors that will fit into tighter budgets without compromising the design standards that made ADAM a fixture in studios around the world. The T Series delivers, with wide frequency response, low distortion, and precise dispersion control in a value-conscious solution."
The availability of the T-Series is scheduled for spring 2018.
ADAM Audio T7V active nearfield studiomonitor:
ADAM Audio T5V active nearfield studiomonitor: