NEWStudio Pro SP-5
Industry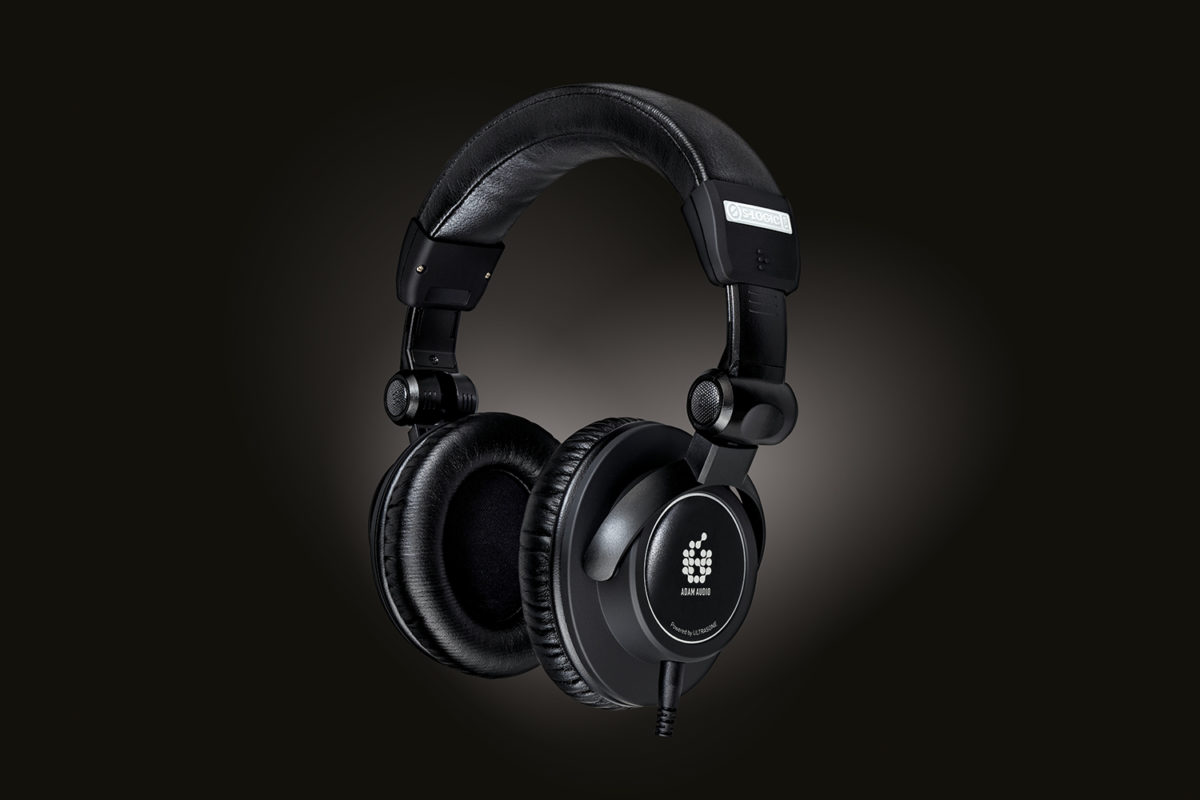 ADAM Audio is proud to further extend its product offering for audio professionals with a premium studio headphone, the Studio Pro SP-5.
ADAM Audio is renowned worldwide for its industry-leading professional studio monitoring technology. Introducing the Studio Pro SP-5 extends its expertise to the studio headphones product category. The SP-5 is a closed-backed, circumaural headphone manufactured to exacting standards, delivering a smoothly balanced sound across a broad frequency spectrum from 8 Hz to 38 kHz. Its sound characteristics are best described as analytically precise, being developed to satisfy the exacting demands of pro audio monitoring and mixing.
This premium headphone integrates Ultrasone´s S-LOGIC technology, employing transducers spatially arranged to exploit the natural form of the human ear and utilizing the natural acoustics of the wearer's pinna to channel sound into the ear canal. The result is a superbly natural sound experience with startlingly realistic spatial imaging of a quality typical of a stereo monitoring system installed and calibrated by experts. This system makes mixing on the SP-5 easier than on traditional headphone designs that simply point directly at the ear canal.
Another advantage of headphones deploying S-LOGIC technology is that they require less SPL to deliver the same subjectively experienced volume. This reduces distortion artefacts and avoids listening fatigue, making the SP-5 an excellent choice for long mixing sessions. Great care has been taken to ensure that this headphone is comfortable to wear for extended periods.
ADAM Audio developed the SP-5 in collaboration with the Bavarian company Ultrasone, a manufacturer famed for its decades of experience in first-class quality headphones 'Made in Germany'. ADAM Audio's speaker technology experts put the transducers selected for the SP-5 through an intensive re-voicing process to give the SP-5 its own special character that mirrors the unmistakably precise ADAM Audio sound.
ADAM Audio CEO Christian Hellinger explains: "We're very pleased to have worked with such a renowned industry partner to offer our first ADAM Audio headphone. Our collaboration has produced a headphone that fits perfectly into ADAM Audio's range of reference-class monitors and follows the same objectives of providing ultra-precise reproduction of audio material while avoiding hearing fatigue.
The ADAM Audio Studio Pro SP-5 is available from October 1st, 2018.