Launch of the ADAM Audio BlogMeet, Learn and Discover
Industry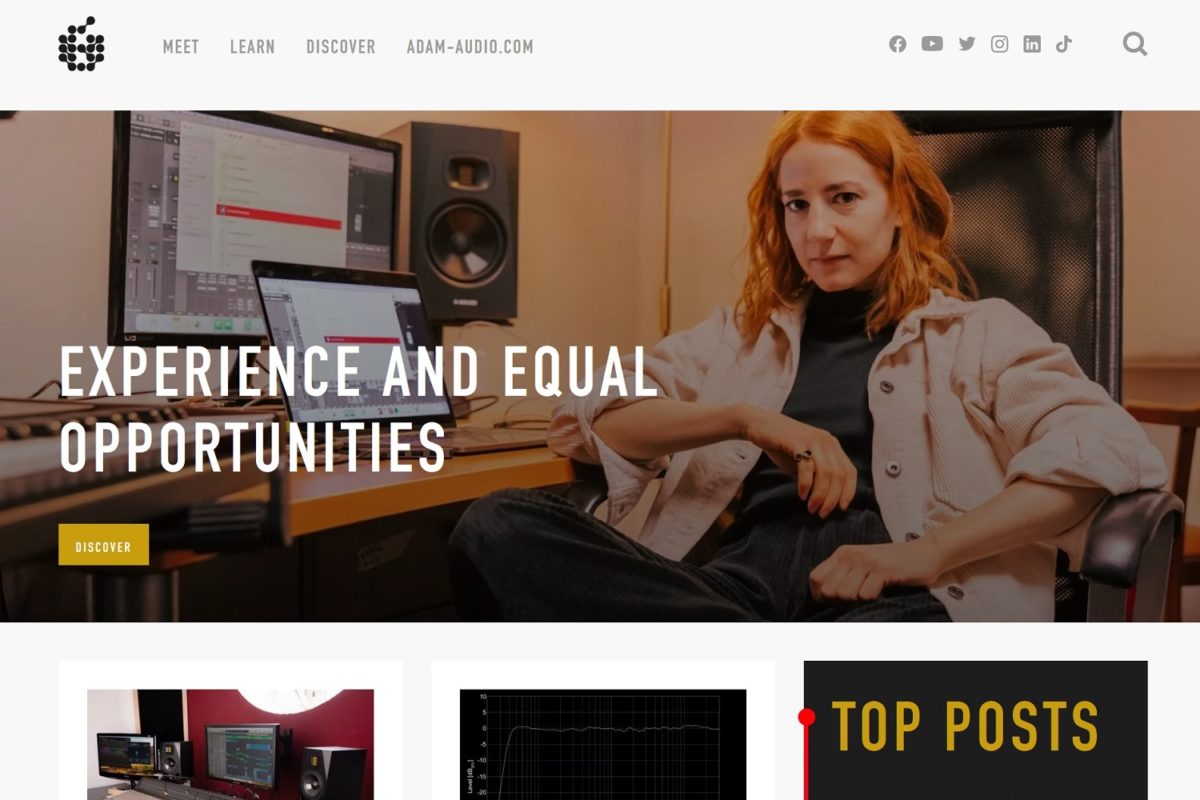 ADAM Audio launch new community-based, content and educational platform.
Leading manufacturer of high-quality studio monitors and pro-audio technology ADAM Audio, announces the launch of a new educational content platform to galvanize and inspire its community of music makers.
ADAM Audio's diverse community of music makers spans across varying mediums, styles and qualities, throughout the world. In order to further aid their customers with production matters, ADAM Audio is launching a new editorial platform filled with educational features, artist stories, insights, and more.
MEET, LEARN and DISCOVER
The new platform is centered around three core principles: MEET, LEARN, and DISCOVER. First of all, readers can learn about and become acquainted with leading, genre-defining artists, engineers and producers, who work in the field of high-quality sound design.
To Learn, alongside the company's in-house audio specialists, ADAM Audio have employed some of the industry's most noteworthy educational content creators to craft a series of features that expand upon the worlds of music production, monitor setups, acoustics, the industry, and much more.
And finally, to aid Discovery, ADAM Audio's definitive content articles set out to inspire with personal insights, features that look at socio-cultural issues, and stories that focus on inclusivity and community-building.
The new content platform features a mix of video, long and short form articles and interviews, with high quality designs, photographs, and downloadable follow-through documents, that encapsulate the world of professional music technology and production.
The platform will go live on December 1, 2021, available at the following URL: https://www.adam-audio.com/blog/.