ADAM Audio Launches Chinese Website
Industry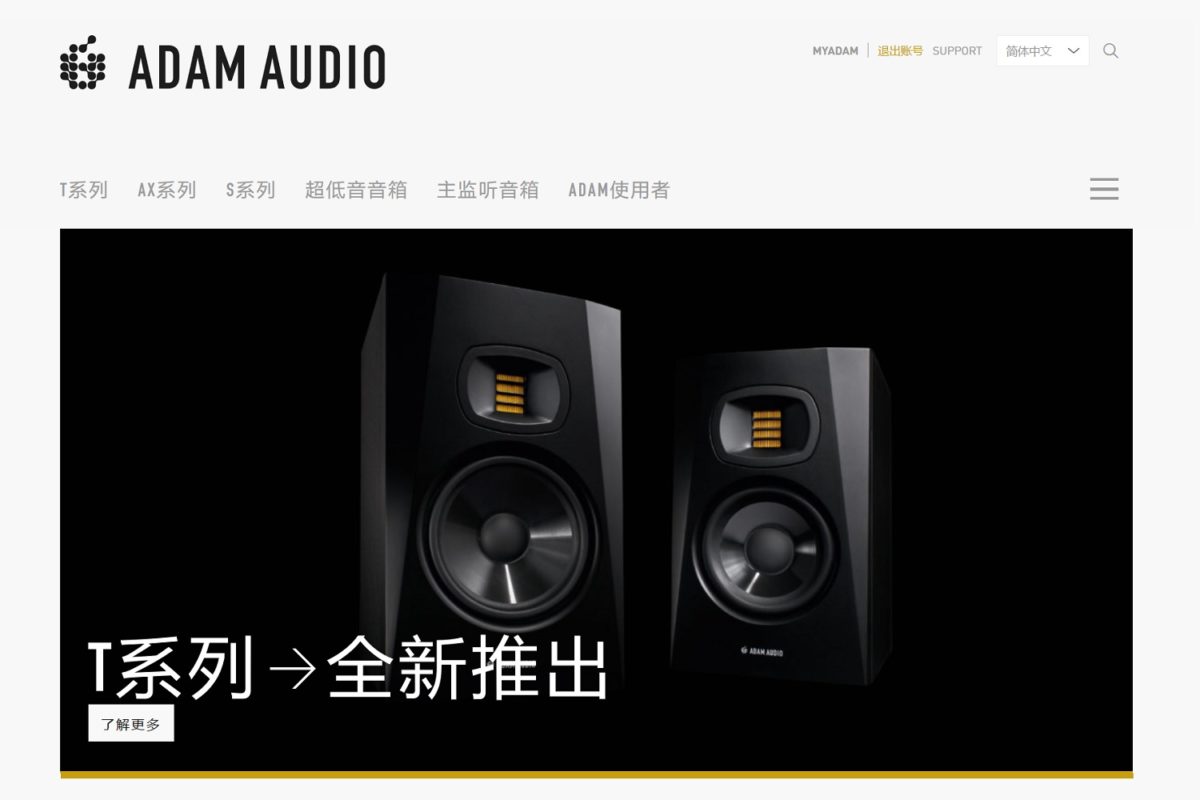 ADAM Audio is pleased to announce the launch of a Chinese-language website in cooperation with Great Wall Musical Instrument Co Ltd., ADAM Audio's exclusive distributor in China. With this new resource the two companies reinforce the already strong position of ADAM Audio in this key market and create a convenient platform for speakers of Chinese to help them find the right studio monitors or subwoofers for their needs.
Christian Hellinger, managing director at ADAM Audio, says: "A strong online presence is crucial in every modern market worldwide and of course China is no exception. Hence, we are constantly working on bringing our philosophy and products closer to our customers through digital channels, in their own language and words. The launch of our website in Chinese is a result of our latest efforts in this regard, accomplished with the support and expertise of our world-class partner – with more to come in the future."
Mr. Ye Jin Bin, co-owner of Great Wall Musical Instrument Co Ltd., adds: "ADAM Audio has a fantastic reputation for its excellent studio monitors that are used in professional recording and broadcast studios all over the world. The history of the company and the deep knowledge of its engineers are unique in the pro audio world and we would like to get this message across to the customers in our home market by tearing down all language barriers. In the long term, we believe that this will also benefit our efforts in sales and building the brand."
Available in English, German and now Chinese, ADAM Audio's website provides detailed product pages, user stories, information on ADAM Audio's innovative technologies, the MyADAM user area and more, making it the go-to source for information on the German manufacturer's portfolio of pro audio monitoring solutions.
To experience the new site, please click here.
About Great Wall Musical Instrument Co Ltd.
Great Wall Musical Instrument Co Ltd. is known for their excellent distribution of premium musical instrument and pro audio brands, their expertise and outstanding customer service. With an up-to-date infrastructure and online marketing resources, Great Wall is ready to tackle today's challenges in an ever changing market.