ALGAM takes over ADAM Audio distribution in China
Industry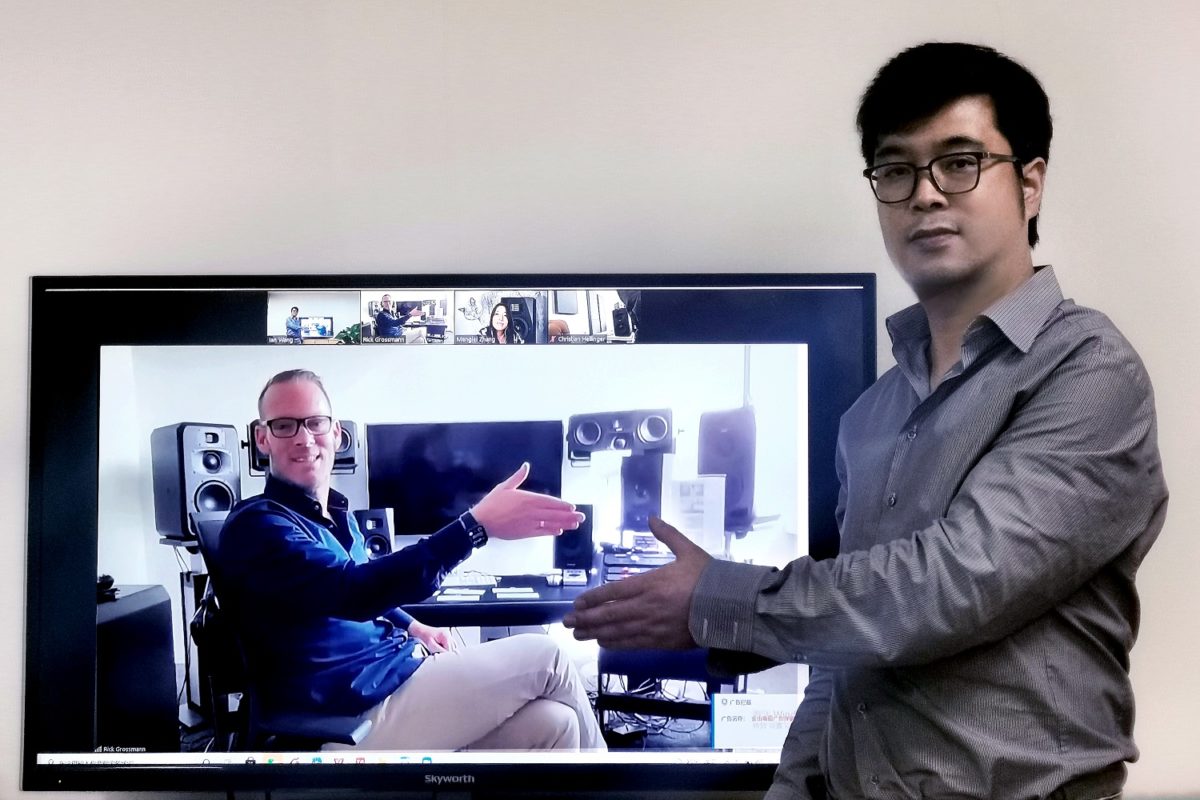 Berlin, Germany / Shanghai, China [1st October 2021] – ADAM Audio is pleased to announce their new partnership with ALGAM, who are now the exclusive distributor for ADAM Audio's range of pro audio products in China.
ALGAM has been a trusted partner of highly respected brands in the industry, such as Marshall, Dunlop, Ernie Ball, LAG Guitars or Nord pianos, for many years. Their dedication and commitment to provide excellent products and services for their customers strongly resonates with the values of ADAM Audio, paving the way for this new cooperation.
"As a company, our eyes are always set on the horizon that is 'getting closer to the customer' and we are taking every step to keep moving towards this objective.", comments Christian Hellinger, CEO of ADAM Audio. "We could not hope for a better partner than ALGAM to serve the exciting and quickly evolving Chinese market; they have the know-how, they have a great team, they have the passion and they deeply understand the customer's needs when it comes to professional monitoring solutions like the ones we provide."
"ADAM Audio has been on our radar for quite a while, I have to confess, and from the very beginning of our conversations, we felt that this would be great fit. It is a true pleasure to represent a renowned manufacturer like ADAM Audio, who has been around for over 20 years now and certainly has left their mark on the industry with their studio monitors.", adds Benjamin Garnier, Managing Director of ALGAM SAS. "We are looking forward to a fruitful cooperation to provide Chinese customers with our services, insights and top-notch studio equipment."
ALGAM will publicly represent ADAM Audio at the upcoming Music China in January 2022 [booth W5D01]. Among other things, ALGAM is going to roll out several Listening Centers across the country over the next couple of months, giving customers the opportunity to experience ADAM Audio products first-hand.
About ALGAM Distribution China:
ALGAM China is a subsidiary of ALGAM SAS, which was founded in France in 1971. They reinterpreted the concept of distributors and grew into a leading distributor for professional audio products and musical instruments in the European market initially and over the years become a global player.
Founded in July 2013, ALGAM China is a professional musical instrument and professional audio distribution company.  The company's goal is to bring an unparalleled music experience to all users who love music, and to bring new vitality to the development of China's music scene.