ADAM Audio sponsors Berlin Pathwaves 2020
Industry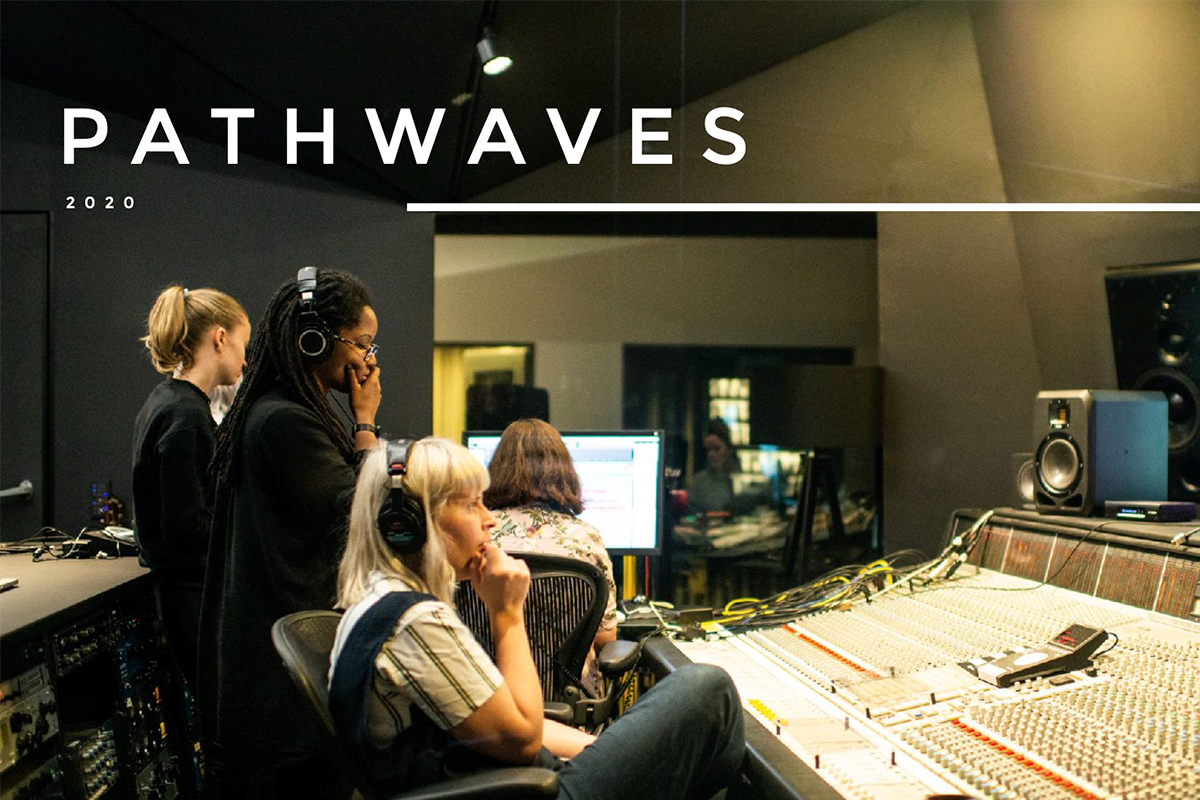 ADAM Audio will once again be proudly sponsoring Pathwaves 2020, a Berlin based event for female and non-binary producers. Taking place at Red Bull Studios Berlin place between November 2nd and 6th, Pathwaves's program has been designed to help enhance the creativity and technical proficiency of female, and minority genders in production and studio work. Established by Jane Arnison in 2019, Pathwaves beings together leading producers and technicians over the course of four days to provide workshops and one-on-one tuition opportunities. The primary goal of Pathwaves is to help increase the number of women who work within audio engineering, and address the industry's diversity imbalance.
This year Pathwaves will welcome a mix of producers from the Berlin area to join Jane Arnison and other leading experts and tutors in a program that seeks to boost the students' technical proficiency and confidence. By providing an environment in a world-class studio overseen by proven industry experts, Pathwaves aims to help the enrolled producers to become major players in the commercial music industry. The core disciplines behind Pathwaves include skill nurturing, network development, and visibility enhancement. Pathwaves is open to all types of music disciplines, including runners, assistants, engineers, artists, songwriters, and producers all at different levels of development. The course will also include added online elements to facilitate remote learning due to COVID-19.
Founded in 2019, Pathwaves's first event hosted 14 participants from across the world, and featured Steffie Doms, Isabel Gracefield, alongside Jane Arnison as mentors. Across the three days the students looked into all aspects into making a song ready for release, from production, to recording and mixing.
Jane Arnison is a Berlin based Australian record producer, studio engineer, musician and sound artist. Arnison is also the BIMM Berlin's Head of Production, and has over 15 years in music tuition.  In Sydney, Arnison worked as an engineer at BJB Studios where she worked with many Australian legends such as Silverchair, and Empire of the Sun. Since moving to Berlin she has worked with the likes of Peaches, Austra, PlanningtoRock, and others, in addition to releasing two albums as Evvol, her musical project alongside Julie Chance. Arnison also works as product specialist for Native Instruments and ADAM Audio.
ADAM Audio's continued support of Pathwaves follows up the launch of Women In Music Online Series 2020, which was announced earlier this year in partnership with MusicTech. The program features a series of free online sessions designed for all female musicians and producers looking to take their musical creativity and career to the next level. The six-part live stream series consisted of interactive workshops and panel discussions, with topics including mastering, mixing, A&R, and much more, to actively support women in the music/producer scene.