ADAM AUDIO launches new website in Spanish
Industry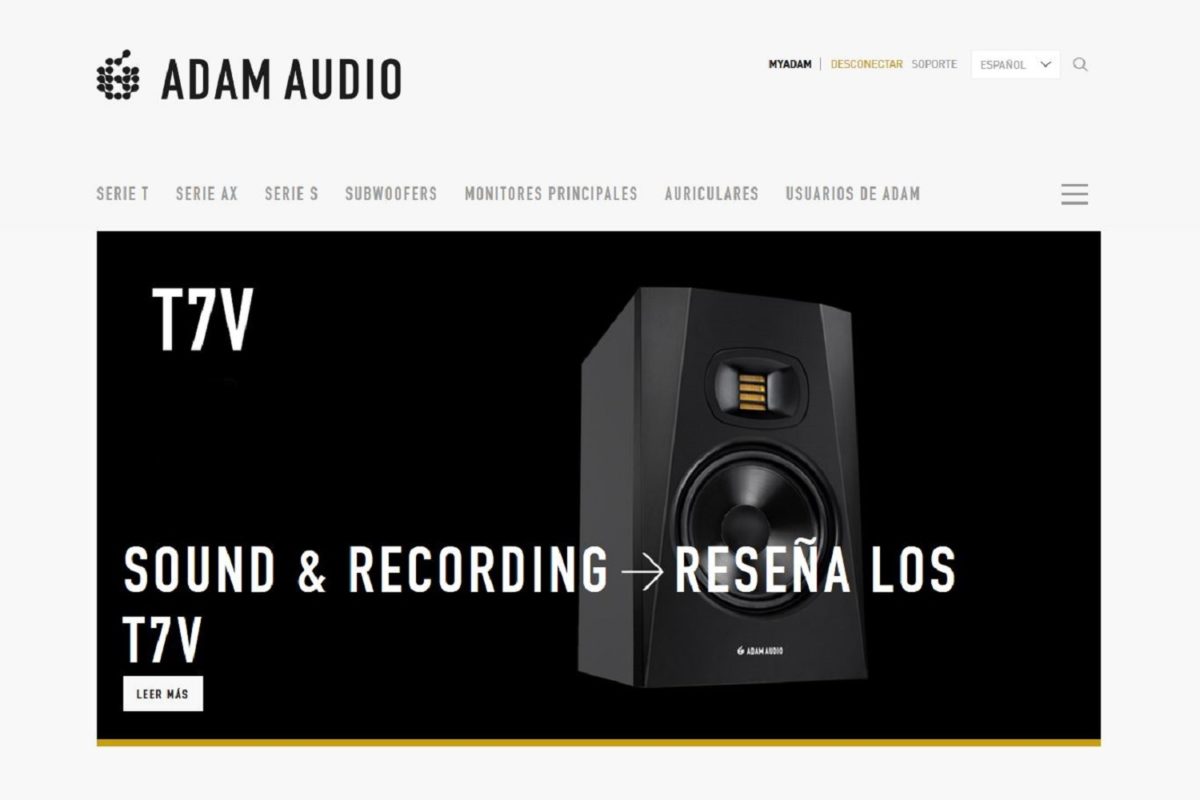 ADAM Audio is pleased to announce the launch of a Spanish-language website in cooperation with Adagio Distribución, a division of Holmusic, ADAM Audio's distributor in Spain and Portugal. The launch of a new informational resource in Spanish is part of ADAM Audio's long-term strategy of broadening and internationalizing its communications.
Christian Hellinger, CEO at ADAM Audio, says: "Providing professional monitoring solutions does not end at making premium-quality speakers. It's also about reaching out to people and communicating in a way that breaks down barriers. With the great support of our distribution partner, we are now able to provide information in Spanish alongside our existing websites in English, German and Chinese. Of course, we want to reach out to many new customers in the Spanish-speaking world and its dynamic, fast-growing pro audio industry. It's part of our ongoing commitment to bring our philosophy and products closer to our customers through digital channels in their own language."
Roque Molina, product manager at Holmusic, adds: "We are proud to be a long-term partner of ADAM Audio. The Spanish-language website is the latest result of a most fruitful cooperation between our two companies. ADAM Audio plays a very important part in our portfolio and we are confident that this new resource will be a great asset to promote their professional studio monitors in our distribution territory."
Available in English, German, Chinese and now also Spanish, ADAM Audio's website provides detailed product pages, user stories, information on ADAM Audio's innovative technologies, the MyADAM user area and more, making it the go-to source for information on the German manufacturer's portfolio of pro audio monitoring solutions. A version in French is also in preparation and is scheduled to go online within the next few months. To experience the new site, please click here.
About Holmusic
Holmusic has filled the world with music for over 45 years: they have established themselves as the leading distribution company within the musical instrument and professional audio field in Spain, Portugal, Italy and France. From the headquarters in Barcelona, a young team of experts work with enthusiasm to offer customer support and sales reinforcement; being fully aware of the latest product developments and innovations. Holmusic still remains a family owned company today, loyal to the same values, sharing experience and passion for music with the demanding market.