ADAM Audio gears up for Christmas"25 Days of ADAM"
Industry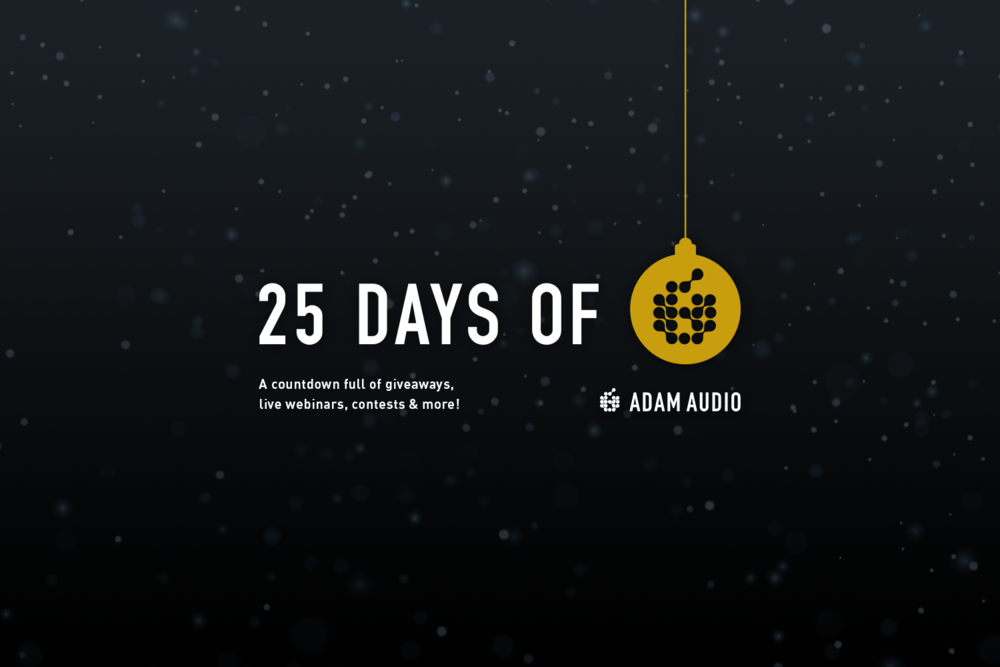 We at ADAM Audio are counting down the holidays this year with our new "25 Days of ADAM" festive campaign.
The campaign, which will run from December 1-25 2020, will involve a mixture of competitions, giveaways and webinar learning opportunities, as well as a range of tips and tricks videos.
While this year has been difficult for many, ADAM Audio is using the campaign as an opportunity to give back to its community that continues to make incredible art and finds new ways to engage with their audiences.
During the huge month-long event, participants can expect to see some exciting giveaways from the likes of Focusrite, Novation, Cymatics, SoundGym, IsoAcoustics, and of course ADAM Audio itself. Meanwhile, webinar topics will include TV & Film composing, a tutorial of Audio Test Kitchen, and much more.
ADAM Audio will also host a series of contests as part of the festive fun, including the 'Teammate Challenge' or 'Submit a Holiday Song', where participants will be required to create a Christmas-themed track. Another contest will see ADAM Audio encourage people to dress up their studios, with prizes for the most festively decorated.
We wish all of our customers a happy holidays and a rocking 2021!
Get a little something from ADAM Audio …
To sign up for selected prizes, please complete the form below. If you would like to take part in more than one give-away, please choose the right event from the drop-down menu and re-submit the form for each participation.
For more information, please refer to our social media channels (Facebook, Instagram or Twitter).
Here are the winners
Sound On Sound Giveaway: Mark C.
Launchkey 49 Giveaway: Li S.
Launchpad X Giveaway: Fraser G.