Mark Pütz [Cosmic Orchestra]Scoring Big on TV, and in Film
ADAM Users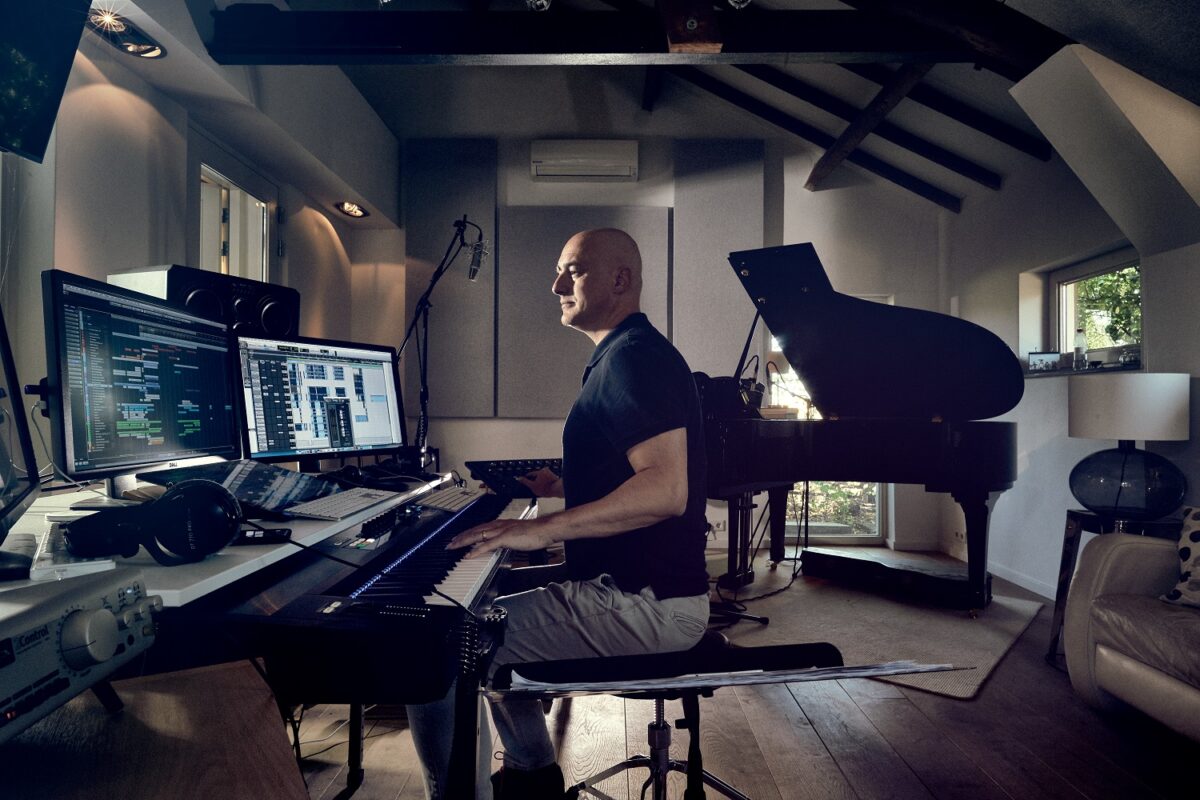 Making award-winning soundtracks for over two-decades, with the help of ADAM Audio's S3Hs and Sub 12.
From his Dutch studio, the award-winning composer and producer Mark Pütz has produced countless soundtracks and cinematic bodies of work. With his company Cosmic Orchestra, Pütz primarily works with German broadcasters, scoring sonic themes for documentaries, films, and TV shows.
Since establishing Cosmic Orchestra back in 2001, Pütz has worked primarily with German public broadcasters, and has written music for just over 80 documentaries. Throughout his career the composer has worked for RTL, SBS, and, ARD, and even produced music for the legendary-show, Holiday On Ice.
In 2015, Cosmic Orchestra expanded into the world of feature films, eventually winning him the award for best score at the Barcelona Enmut Film Festival for the Jeroen Mourmans production, All There Is. "Alongside the TV and film works, I've also composed and produced the music for a lot of Dutch and international TV Commercials, including Coca Cola, Heineken, Mitsubishi and others," Pütz says about his work to date.
Pütz built his studio back in 2011 in an old cow shed with high ceilings, old wooden beams, and lots of natural daylight. "The studio is spacious and comfortable enough to spend a lot of hours in," Pütz explains when asked about his working space. The studio is fitted out with three separate rooms, with two composer suites, and a shared recording space. "For a more fluid composing process, I have everything at hand, including my Ludwig and Slingerland drums, Yahama Grand Piano, and my Analog Moog Synth, which makes the composing process a lot faster and intuitive."
In the studio, Pütz uses ADAM Audio S3H studio monitors, in combination with a Sub12 subwoofer to achieve the high-quality sound he needs. "It's a very detailed, uncoloured, yet friendly open and dynamic sound that reveals accurate transients at low volumes," Pütz says, when asked why he like to work with ADAM Audio monitors. "Working all day and listening to music is quite demanding, which is why I like to listen on low volumes, and for me that is the reason I use ADAM Audio."
Having just finished producing for severing new shows, in addition to producing new string arrangements for a local artist, Pütz is now looking forward to the next cosmic orchestrations to emerge from his cow shed, wherever they may take him.