ADAM´s S3X-H is nominated for TEC Awards and Resolution Awards 2010!
Awards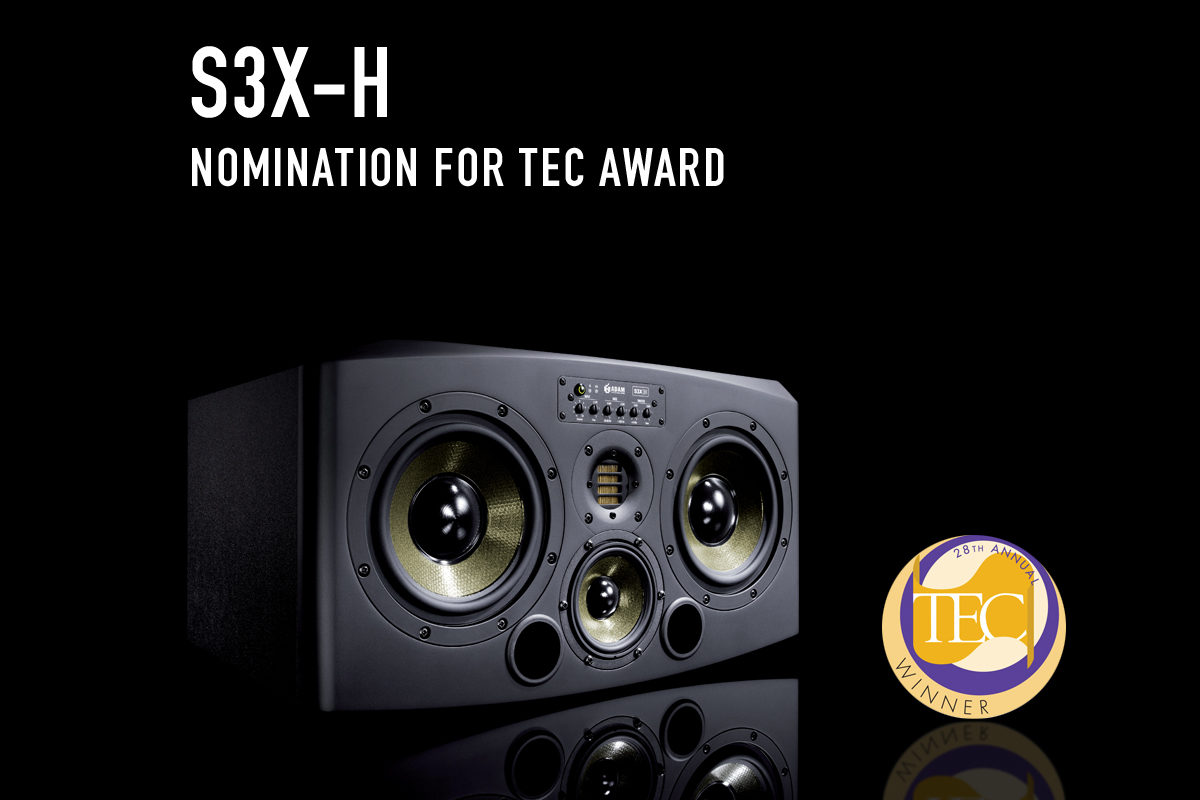 Berlin, September 22, 2010
Nomination for TEC Award
Founded in 1985, the Technical Excellence & Creativity (TEC) Awards is the foremost program recognizing the achievements of audio professionals. Presented annually by the TEC Foundation for Excellence in Audio, the TEC Awards recognizes the individuals, companies and technical innovations behind the sound of recordings, live performances, films, television, video games, and other media.
TEC Awards nominations are made by a panel of industry professionals and voted upon by members of various professional organizations and audio industry websites. The awards are divided into two categories: Technical Achievement and Creative Achievement.
ADAM is delighted that our midfield monitor S3X-H has been nominated in the subcategory "Studio Monitor Technology" of Technical Achievement. The winners of 26th TEC Awards will be awarded on Friday, January 14, 2011 at NAMM Show (Anaheim, CA).
Nomination for Resolution Awards 2010
In October, Resolution Magazine will announce the winner of their prestigious Resolution Award, celebrating 'Quality and Innovation' in professional equipment. Nominations for eleven product categories in total have been drawn from a panel of experts that have an enormous wealth of combined experience across different disciplines. ADAM is proud that the S3X-H has been nominated in the category 'Monitoring'.