Professional studio headphone SP-5 is nominated for the 35th TEC Awards
Awards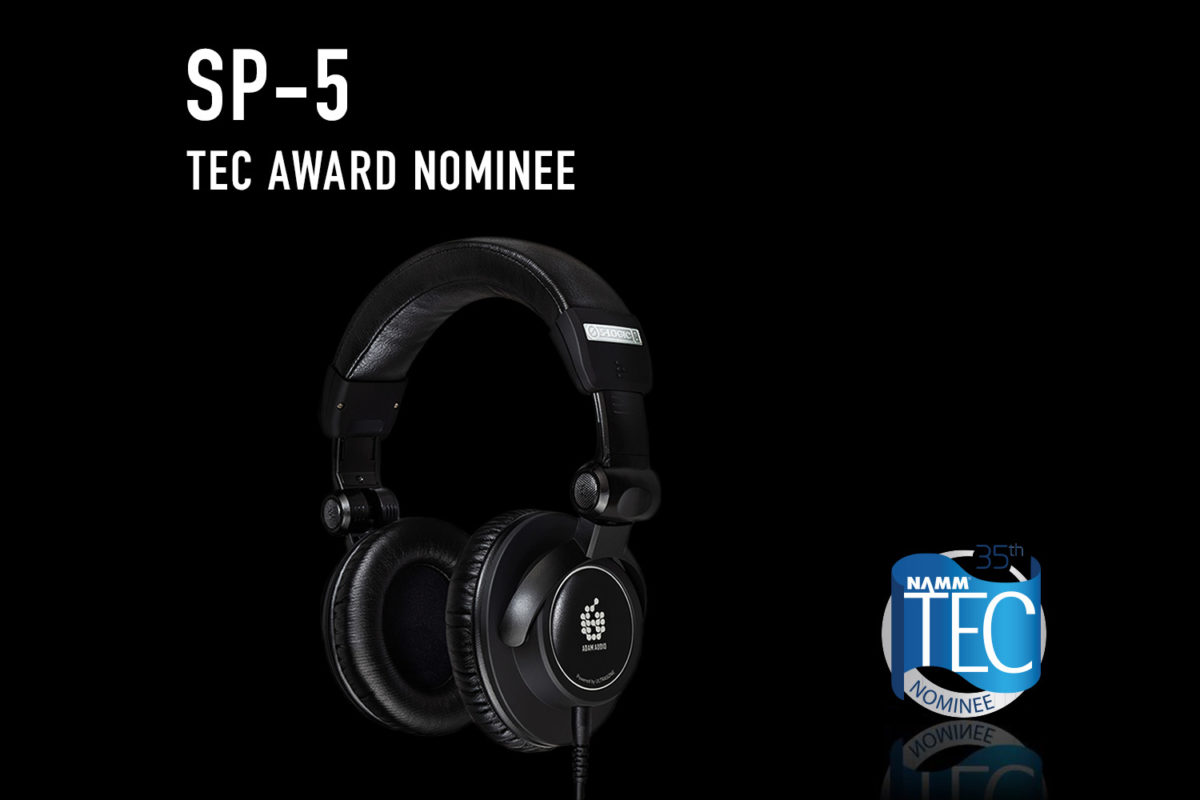 ADAM Audio is very proud to announce that the SP-5 has been nominated for the 35th Tec Award in the category Headphone/Earpiece Technology. As every year, the award will be presented during the Namm Show in January 2020.
The STUDIO PRO SP-5 is a premium-quality circumaural closed-back headphone designed for professional use with a balanced and dynamic response for monitoring and mixing in the studio or with a mobile setup. Designed and manufactured in collaboration with Ultrasone, the ADAM Audio SP-5 headphones were engineered with a specific goal in mind — to allow professional musicians, producers and engineers access to a portable form of monitoring with the excellent transient response and tonal balance of ADAM Audio's professional monitor speakers.
"It is a great honor to be nominated for the TEC Award with our first headphones. The nomination shows us that together with Ultrasone we have created a product that meets the highest demands of the industry, our business partners and our customers.",  says Christian Hellinger, CEO of ADAM Audio.
ABOUT THE TEC AWARDS
Held during The NAMM Show in Anaheim each year, The NAMM TEC Awards are the "Oscars" of the pro audio and sound recording industry. It's where the most outstanding products in the worlds of music making, live performances, video games, television and films are recognized and where creative luminaries are celebrated for their musical contributions. TEC Awards nominations are made by a panel of industry professionals and voted upon by members of various professional organizations and audio industry websites. The winners' will be announced during the Winter NAMM Show 2020 in Anaheim, California.