ADAM Audio A8X Studio Monitor Wins Prestigious Sound On Sound Award 2017
Awards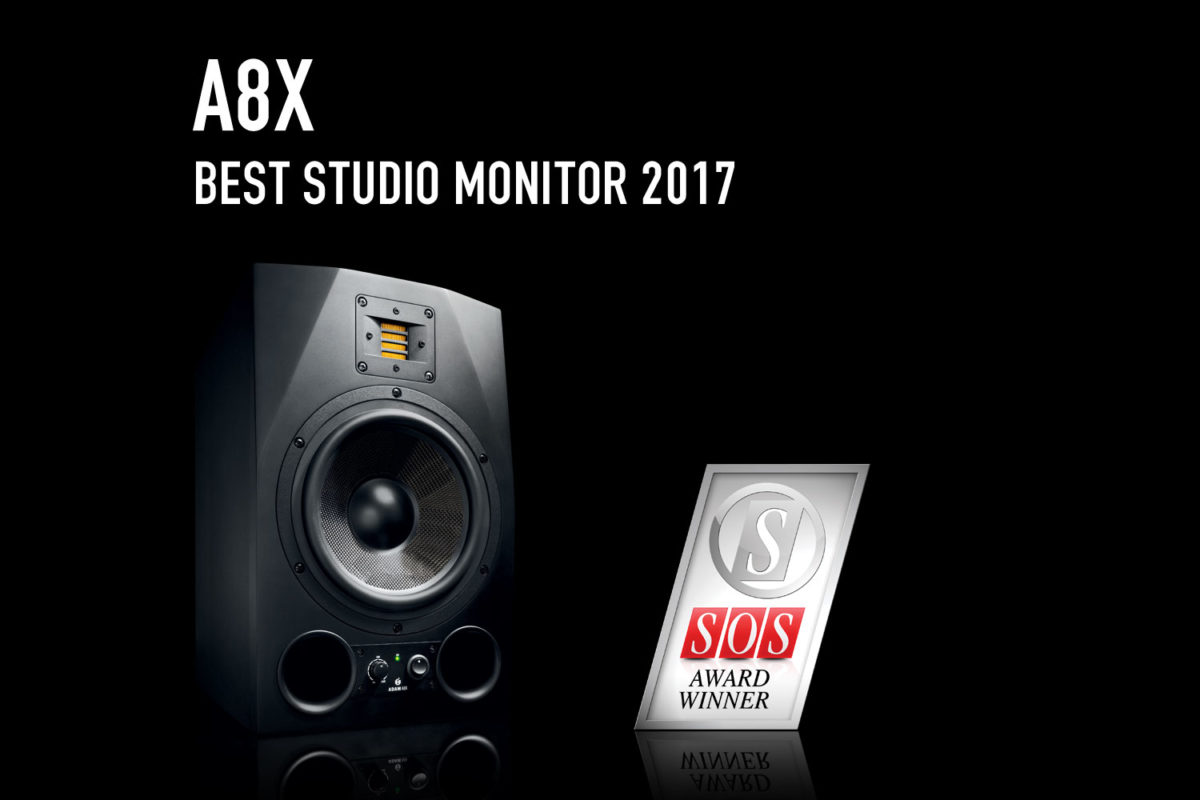 The ADAM A8X studio monitor has won the prestigious Sound on Sound Award in the "Best Studio Monitor" category
A panel of industry professionals selected nominees, then voting was opened to the public with winners announced at the 2017 NAMM show in Anaheim, California. The annual award is one of the most prestigious awards in the music production scene.
"We are absolutely delighted with this award," said David Angress, chairman at ADAM Audio. "The fact that readers from this highly esteemed magazine voted for our A8X makes us very proud. With the monitors from our AX Series, the many talented artists and producers are able to have the same great tools the world's best producers and mastering experts rely on."
Powerful punch with the greatest possible precision
The A8X adds to the AX Series as a unique model because its power and radiation characteristics allow it to be used as both a nearfield and midfield monitor. It represents a particularly attractive entry-level model for midfield monitoring which offers transparent reproduction of higher frequencies, clear mids and an excellent transient response.
The extra large, front-positioned bass reflex ports are perfectly matched with the bass/midrange driver that has a 1.5″ voice coil. Thus the A8X can play very low registers with a powerful punch, and the greatest possible precision. The 150 Watt PWM amplifier for the midrange speakers in conjunction with the 50 Watt A/B tweeter amp enable the A8X to generate impressive maximum sound pressure levels of 120 dB per pair at one meter.