ADAM Audio A7X wins DJ Mag Tech Award in the category "Best Studiomonitor"
Awards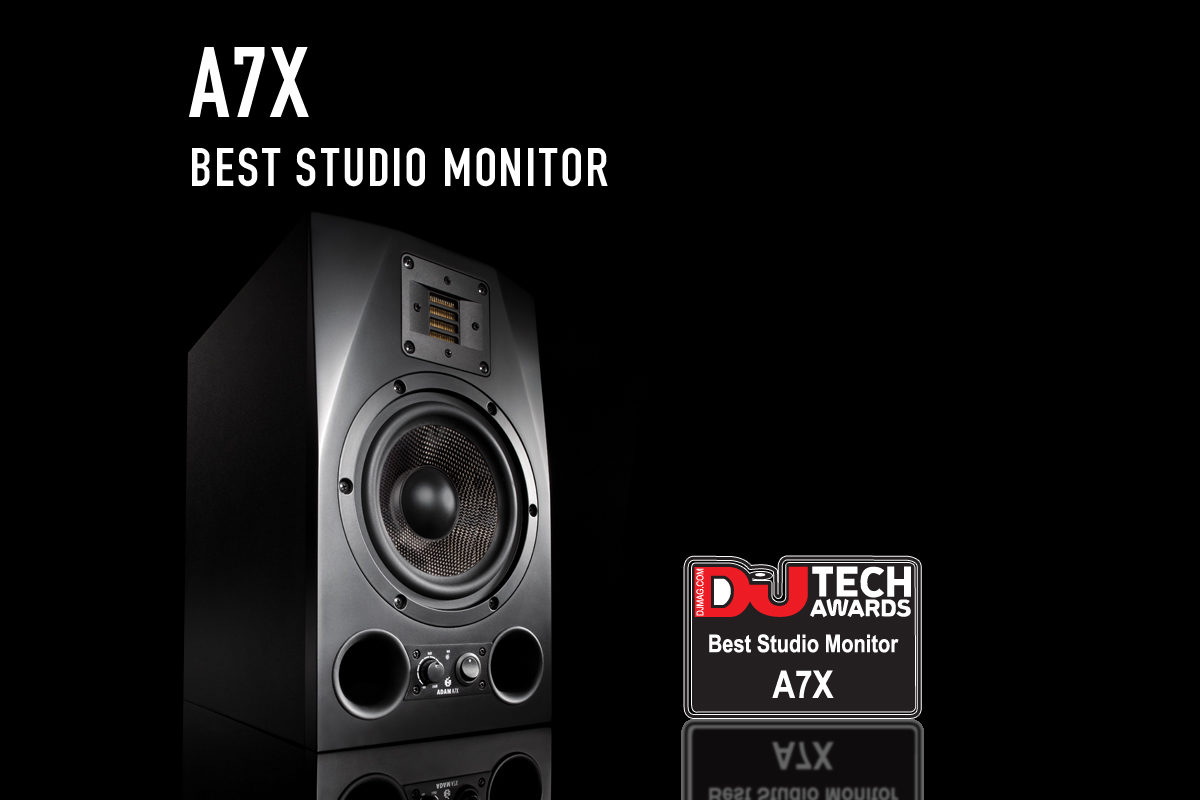 Berlin, January 2016
We are pleased to announce, that our A7X has been chosen by the readers of the DJ Magazine as the best studio-monitor.
Every year the editors of the DJ Mag nominate products, of which they think, they help DJs, Producers, Musicians and Artists to fulfill their ideas in a special way. After the nominations, the readers of the magazine are choosing the winners in each category. This year the A7X has been nominated with the note, they'd be "great studio-monitors with an excellent soundquality, stereoreproduction and transparency while having a fair price". Obviously the readers thought the same.
"We are very proud on the technology of the A7X and happy, the editors and readers of the DJ Magazine are appreciating it. We will be continue to produce and improve the best possible tools for the creation of sounds", says David Angress, CEO at ADAM Audio.