Industry Professionals choose A77X as best studio monitor with outstanding technical achievement
Awards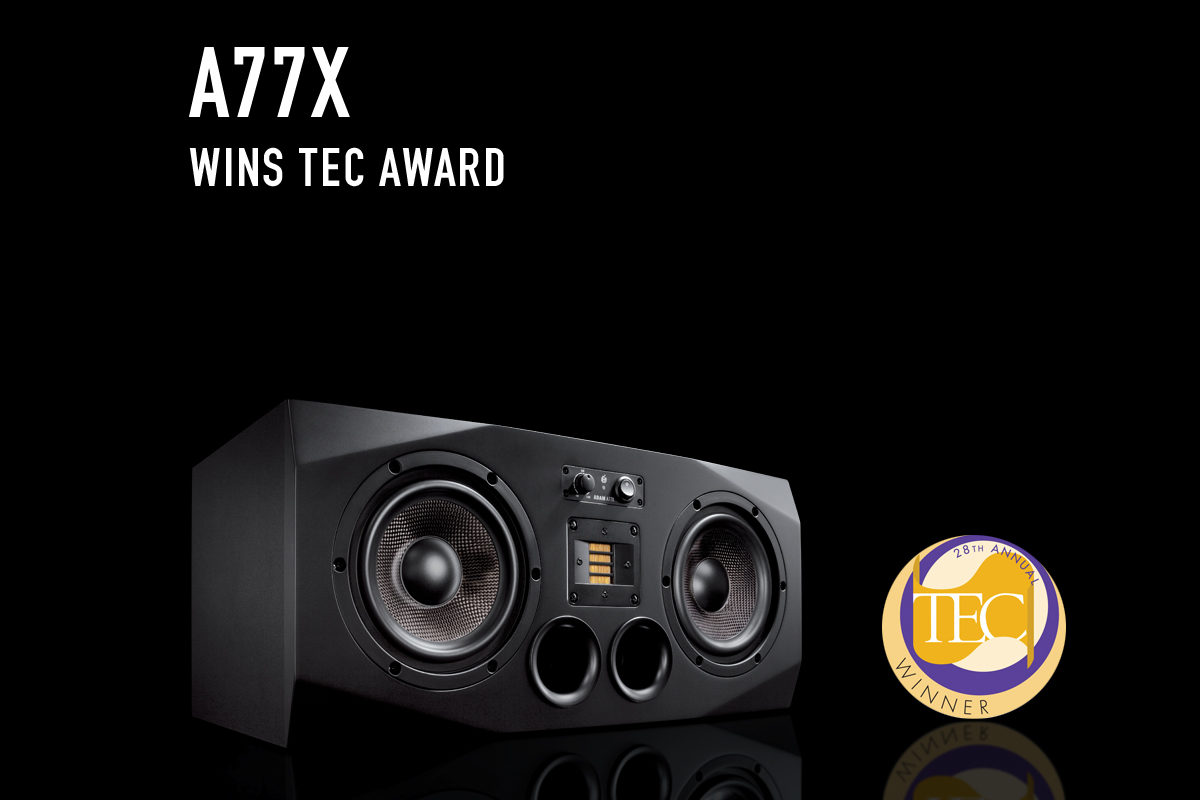 Berlin, February 6, 2013
The ADAM Audio model A77X powered studio monitor has been named the winner of the Technical Excellence & Creativity (TEC) Award in the Studio Monitor Technology category.
TEC Award nominations are made by a prestigious panel of industry professionals and then voted upon by members of various professional organizations from professional audio, film, and broadcast industries. The TEC Awards honor innovators in the professional audio industry and the most forward thinking manufacturers, and product developers.
"We are absolutely delighted about this award", says Klaus Heinz, CEO and chief design engineer at ADAM Audio. "It is both an incentive and an obligation for us to continue to increase our efforts to manufacture the most dependable and desirable audio recording and production tools available".
The A77X powered studio monitor distinguishes itself with truly transparent clarity, extremely high compression-free sound pressure levels and remarkable dynamic range. Due to its ability to deliver high SPL and exceptional stereo imaging, it is perfectly suited for both near-field and midfield monitoring. As with all models of the AX series, the A77X features ADAM's proprietary X-ART tweeter. Combining the X-ART tweeter with two 7 inch woofers creates the ability to produce high sound pressure levels as well as a wide frequency response. Each of the A77X's 7 inch drivers has its own dedicated 100 watt Pulse Width Modulation (PWM) amplifier while the proprietary X-ART tweeter is powered by a 50Watt A/B amplifier for clean, distinct high frequency.