ADAM Audio A77X Receives 2016 PIPA Award
Awards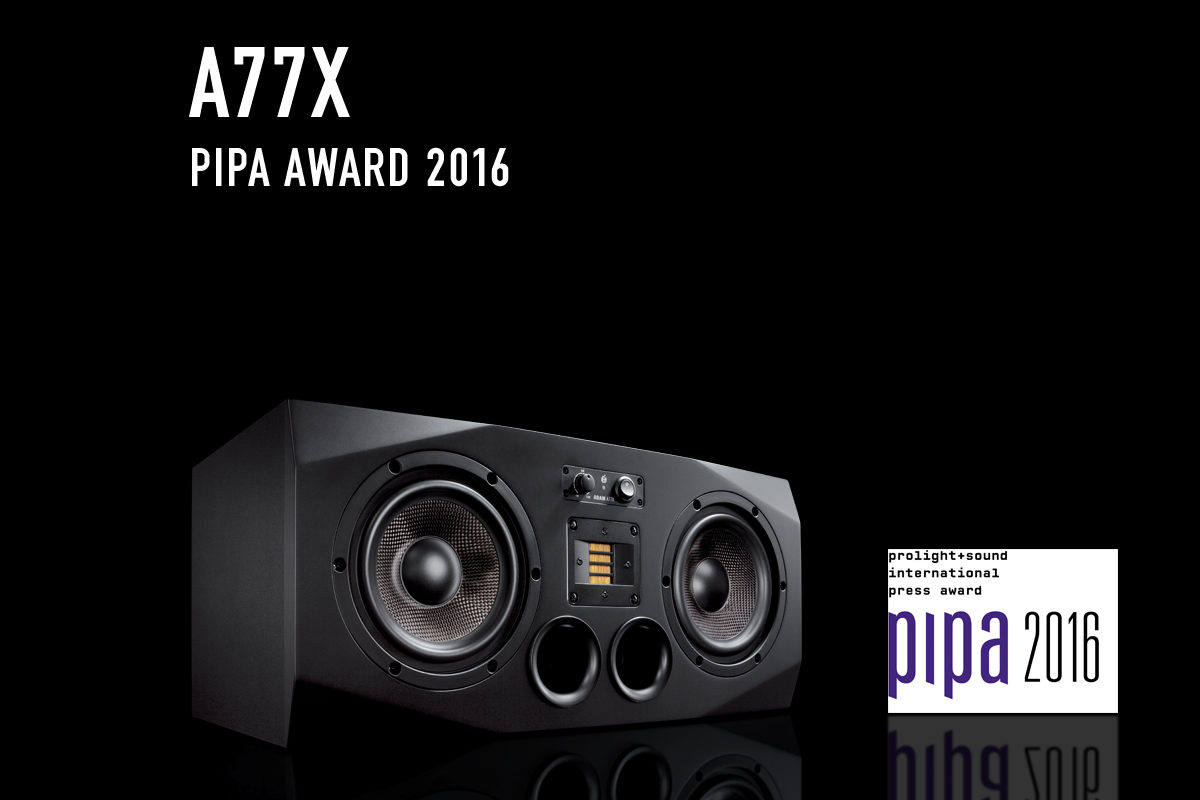 A77X Selected as Best Studio Monitor by the Panel of More than 40 International Journalists
Frankfurt, Germany —ADAM Audio is pleased to announce that the A77X monitor has won the 2016 Prolight + Sound International Press Award (PIPA) in the category of Studio Monitors. This year's prestigious PIPA Award was presented to ADAM Audio at a ceremony held during the Prolight + Sound and Musikmesse shows in Frankfurt, with journalists from over 40 industry magazines worldwide selecting the A77X as this year's winner.
"ADAM Audio is thrilled that the international journalists who comprise the PIPA panel of judges have recognized the A77X as Best Studio Monitor in 2016," says David Angress, CEO at ADAM Audio. "We look forward to sharing this honor with all our colleagues at the ADAM Audio factory in Berlin when we return from the show."
The PIPA Awards are held each year at an award ceremony in Frankfurt, along with the presentations of the Opus German Stage Award, the Sinus Systems Integration Award and the Musikmesse International Press Award (MIPA.) In addition to this year's PIPA award, ADAM Audio monitors have also received a number of MIPA Awards in recent years.