Valicon Studio Berlinrelies on ADAM Audio monitoring
ADAM Users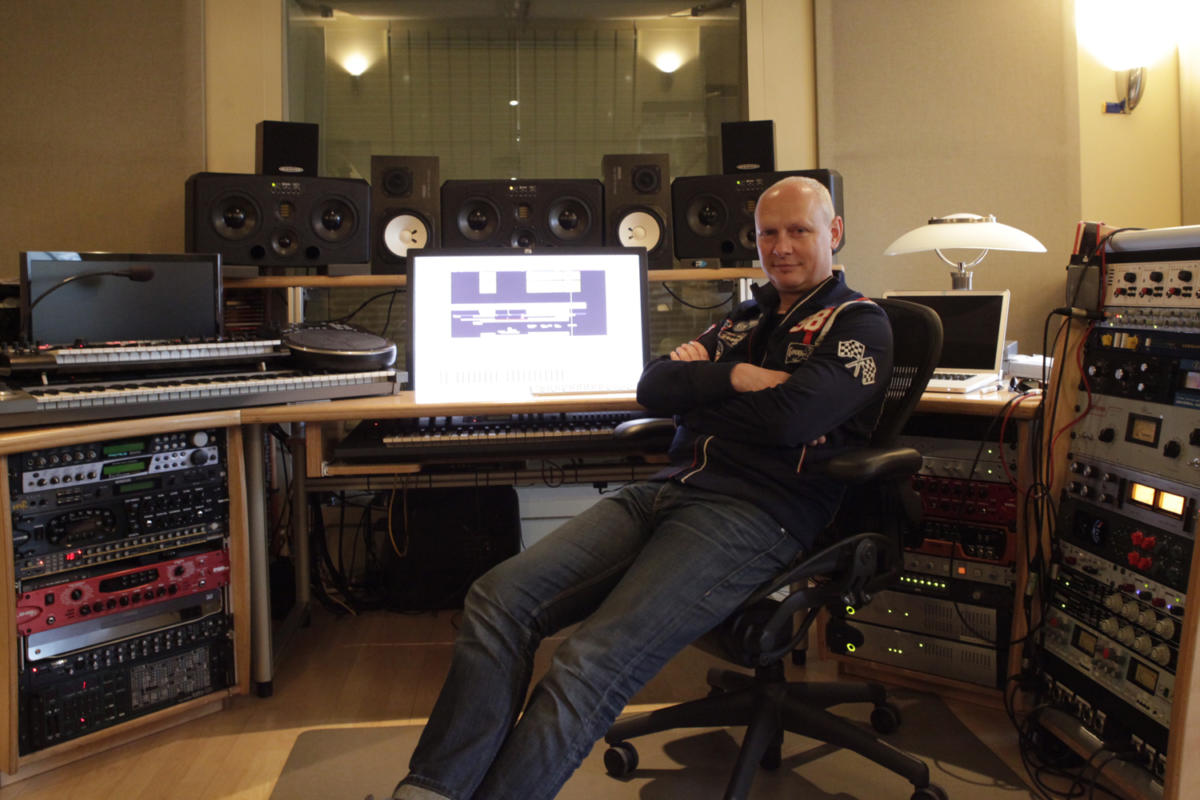 The Valicon studio in Berlin was founded in 1991 as a private studio of songwriter and producer Bernd Wendlandt. Since the facility is not built as a rental studio, the studio equipment could be purchased freely after the studio owner's own heart because no mandatory requirements had to be met. Using ADAM Audio monitors since 2003, the studio is currently equipped with a stereo set of S3X-Hs. This setup can be supplemented with another S3X-H center speaker and two A7Xs as rear speakers for 5.1 surround mixing purposes.
The studio's work is focussed on pop / rock / classic crossover projects that are all produced and mixed in the computer combined with analog summing and analog compression on subgroups, which provides for that extra bit of pressure. After producing Silbermond, Silly, Faun, Bell, Book & Candle, X-perience and The Dark Tenor and in addition to various daily jobs for commercials and film, Bernd is busy currently working on the classic / crossover project "The Grand Momentum" by Benjamin Richter and also the second album of The Dark Tenor, which is scheduled for release at the end of this year.
Monitoring as a vital factor of mixing
The modus operandi at Valicon studio is different from project to project. "From my perspective, the most important thing in today's productions is the song idea and the artist," studio owner Bernd Wendlandt explains. "As funny as it may sound, the actual sound of the song follows later or is one part of the idea. Hence, it makes perfect sense to put a strong focus on the 'product'. In addition to the recording of individual song elements Bernd puts great emphasis on the mix, wherein he sees monitoring as a vital factor. "Sound coloration and excessive emphasis fill me with horror. Our ears can be misled rather quickly and in addition to that there are enough problems that need to be solved in the mix. The high frequencies must not get on your nerves and the monitor should sound at high volumes just as good as at low volumes. Structural and technical qualities in a professional environment aside, in my view a monitor should have a neutral, balanced basic sound that follows current listening habits. It should also sound good to your ears, meaning listening to mixes in your room should be a pleasant experience. Although you should note that it really takes a while to get to know your monitors."
Reliable technology
To the question what factors have made him choose ADAM Audio monitors, Bernd Wendlandt responds: "Just for sound reasons. I was excited from the start about the radiation and localization behaviour of these speakers. You can work very precisely with them at low volumes and you can have fun with them pumped up loud. The ADAMs have the exact blend that is needed to stay in good mood while working in long mixing sessions. There is nothing worse than getting frustrated in the mix. I am not a big fan of measurement diagrams. As I usually work for a long time on a mix (apprx. 5 days per song) it just has to feel good, that's the most important thing! Moreover, the build quality is impeccable, I never had a problem in 11 years – neither electronically nor speaker-wise.
I use another pair of A7Xs in my small home studio for ideas by the way – it all fits very well together. The sound feels 'homey' and I think you have not the exemplary analytic box but a pleasant sounding professional monitor you can use at home as well. A pleasant listening experience is important for the customer as well while presenting the music in the studio. The customer can not be told a technical analysis of the mix that he also would not be interested in, he just wants to hear the 'sound'. And this is where the good overall sound of ADAM helps a big deal. It may sound platitudinous but these speakers also sell!"