Thomas GassmannOn the hunt for the perfect sound with ADAM Audio monitors
ADAM Users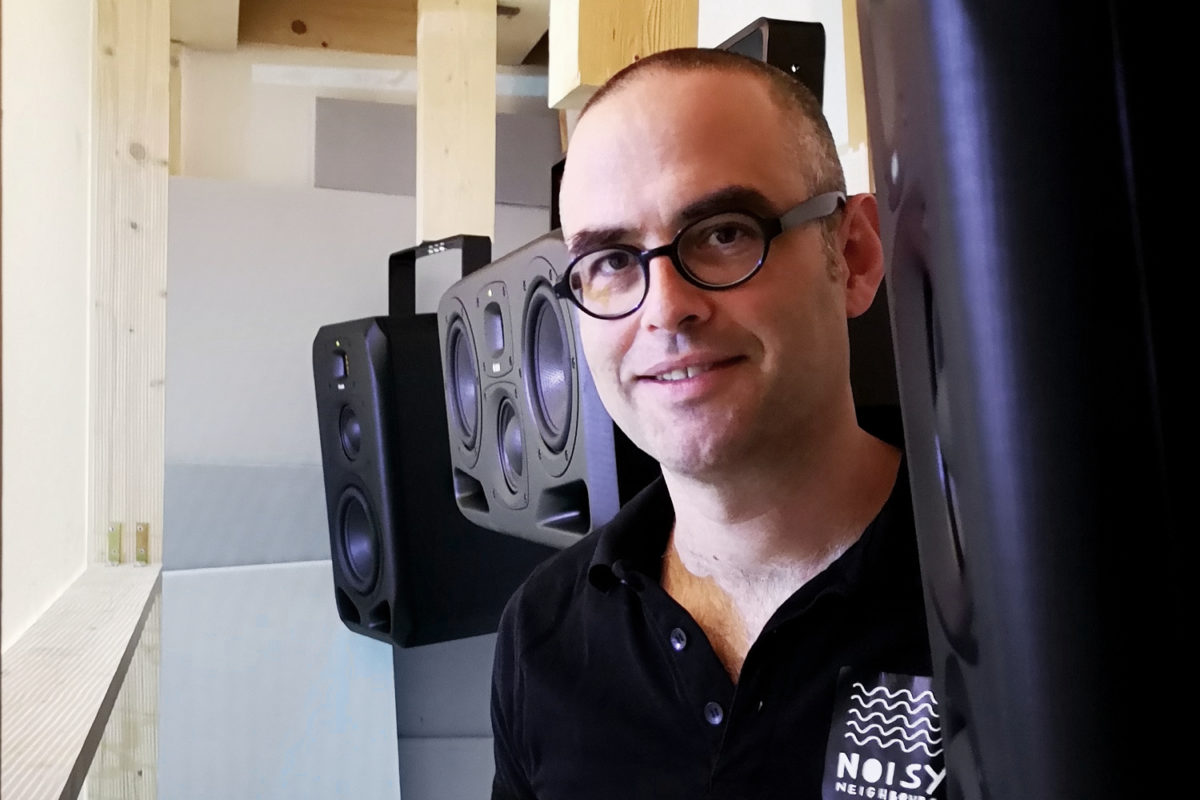 Thomas Gassmann has been enjoying success in the audio industry since the mid-nineties. He first came to the hip-hop scene as a DJ and had soon produced two of his own albums before deciding on an apprenticeship at the SAE in Zurich.
He then went on to work as a boom operator on film sets for 10 years before finally returning to the studio. Thomas Gassmann now works in film scoring, sound design and post-production, where animated films and documentaries are among his particular specialties. He also teaches the very same subject matter at the University of Applied Sciences in Luzern, where he heads up the sound design and animation department.
Thomas says, "I'm a passionate sound enthusiast and always on the lookout for sounds I can use to set to images. The process of finding the right sound for images fascinates me. I find the power of sound and the way it goes hand in hand with how we perceive images extremely interesting."
Producing film scores poses its own particular challenges for studio monitors. The sound they produce should be a real show-stopper. That's why the Swiss-born sound designer, mixer and lecturer recently decided to deck his studio out with a pair of ADAM Audio S3H flagship speakers as his main monitors.
This excellently equipped home studio has everything needed for producing film scores in, from sound design all the way through to the premix. Directors and musicians alike appreciate the intimate atmosphere. In terms of the monitoring situation, Thomas has particularly high demands. In the studio, there's barely ten feet between the monitors and the speakers installed behind a perforated screen. This makes for a very complex situation, because the sound produced in a small studio has must also work effectively in a large cinema setting.
Thomas' new ADAM Audio S3H monitors rise masterfully to the challenge. "So far I've done five film mixes for short animated films mainly using my ADAMs. In contrast to how it used to be, I now don't have any more nasty surprises when I'm doing the final mix in the cinema. The S3H delivers rich bass, impressively transparent high-frequency sounds and smooth transients. The S3H also produces a clear, true sound in that crucial 3 – 7 kHz range, where many cinema speakers have narrow-band peaks in the speaker horns. On the same note, I also like the broad sweet spot and the all-important fact that I never tire of working with the ADAMs. This makes it nice to use my studio as a comfortable home cinema and enjoy watching films and series on the same monitor system I use to mix on."
Even though the room had already been acoustically optimized, the ADAM Audio S Control software meant that customizing the speakers to the studio set-up was a piece of cake. The frequency response in the bass sounds is now largely neutral.
Thomas first stumbled across the ADAM Audio studio monitors roughly twenty years ago. "Even back then there was a music shop in Zurich selling ADAM speakers," he recalls. "What's more, some of my friends in the electronic music scene have always worked with ADAM Audio speakers. Their sound quality never ceases to impress me. When the time came to buy my current monitor system, I went for the ADAM S3H after carefully weighing up the options. Since buying them, I've already had a lot of fun with them."