The Focusrite RoomBridging the past with the present
ADAM Users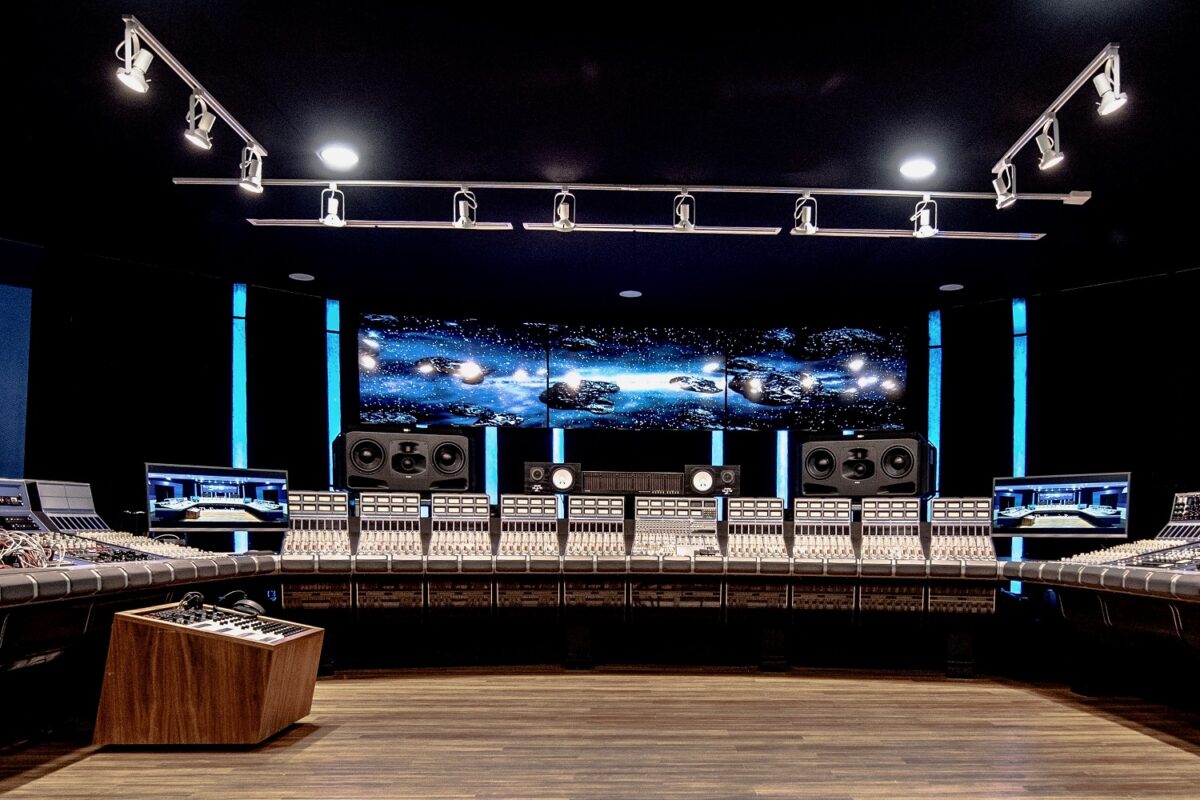 Producer and studio engineer John Aquilino is the envy of many producers from across the world. In 2019, he acquired a 26-foot wide Focusrite Studio Console. One of only ten (!) ever made. To get the best sound out of such an iconic piece of studio gear, Aquilino uses high-end precision ADAM Audio S5H main monitors.
Located in Mesa, Arizona, Aquilino's complex comprises two studios, "The Platinum Underground", and "The Focusrite Room". Designed by the late studio expert and acoustician Vincent Van Haaff, The Platinum Underground is 4,000 square-feet large, and consists of eight separate spaces, all built around a 64-channel SSL 9000J.
Designed by John Aquilino and Delta H Design Inc.'s Hanson Hsu, The Focusrite Room studio, centered around the magnificent console, is complete with a wealth of outboard EQs, Focusrite compressors, a toolshed full of mics, amplifiers, and much more.
"The studio is designed around the idea of serving great artists and making amazing records on a console with a signal path, that is in my opinion, the finest ever made." Aquilino explains, when asked about the studio's concept.
"I know I'm a little bit biased, but I don't think you're going to find a better sounding console."
The idea for The Focusrite Room began after Aquilino acquired the legendary Focusrite console in September 2019. "The Focusrite Studio Console, dubbed "Number 5" [#5] was acquired from the legendary BOP Studios in South Africa, and took ten whole days to decommission," says Aquilino.
"Everyone who sees the console says that it looks like a spaceship," says Aquilino. "I wanted to do something that would accentuate that look and feel. The screens in the front and the sides the room serve as the windows to the outside world of the spaceship, and the front wall is curved so that it matches the curvature of the console."
In 2020, Aquilino met Focusrite founder Phil Dudderidge at NAMM, who gave him his blessing to call the studio The Focusrite Room. It was Dudderidge who naturally recommended the ADAM Audio S5Hs be used in the studio.
"We have a very large control room so we needed something that was loud and wouldn't distort," explains Aquilino. "Most of all, they needed to be accurate, so that we could trust the information that we were getting from the speakers."
"The first thing you notice is the size, then the weight, and the attention to detail in the construction of the boxes and the individual drivers," Aquilino says about his experience using the monitors. "We took the S5Hs downstairs into the large live room and… I've got a tell you, we were shocked! We couldn't believe our ears. They just ticked all the boxes. Amazing detail and low-end extension."
"The imaging was amazing, and we could hear detail in records we've listened to our whole lives, finding things we've never heard before."
And what's next for Aquilino? To carry on making amazing records as always. "That's the goal, to keep on helping artists bringing their vision to life in the best way possible."