Terry GoldenCompact speakers, big room sound
ADAM Users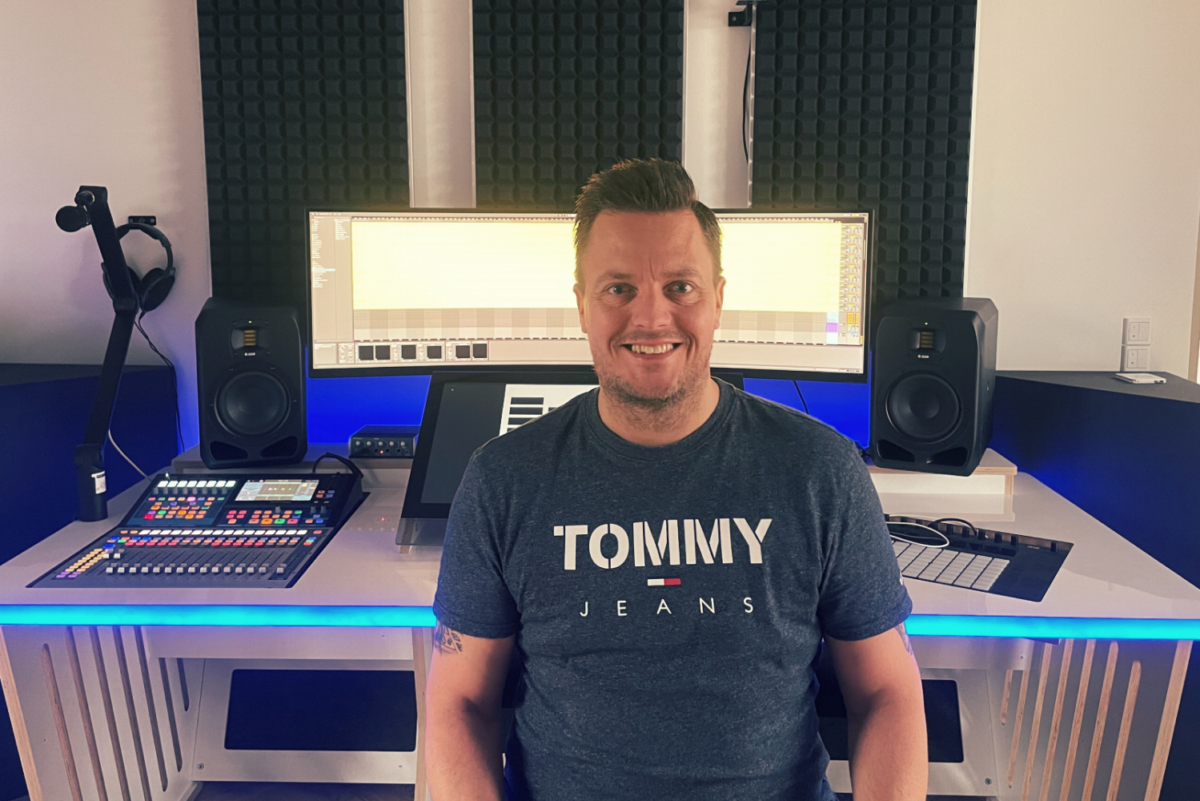 From humble beginnings to big time star: The Spinnin' Records DJ Terry Golden on the need for clear audio imaging.
Best known for his modern production style that combines uplifting trance, EDM, and big room house, Danish DJ and Spinnin' Records producer Terry Golden's success can be attributed to his drive and passion for high-quality audio.
Inspired by the likes of Tiësto, Armin van Buuren, and Jean-Michel Jarre, the internationally renowned DJ started out in soul and rock bands, before immersing himself into the world of electronic music. From DJing parties at an early age, it wasn't long before the Danish DJ made his headline booking, playing at the Ice Hockey World Championship afterparty, at Club Löyly in Helsinki.
A move into the world of music production was inevitable, where he is best known for his top-selling, self-released single 'Knowing'. "I have been a DJ for many years, but I want to create a name and get out into the world and play, and for that you need to have your own music," he explains.
Golden's recordings quickly began to emulate the style and character of his DJ sets, employing the genres' recognition of expert audio quality, with big sounding low-end. "My kind of electronic music — big room and trance — is dependent on getting the placement of the different sounds just right," Golden says about his production work. "With the S2Vs, I hear a lot more of the lows, mids, and highs as compared to my old monitors. Kick, bass and synths are the key ingredients in my music and the speakers catch them perfectly."
In 2020, Golden built-out his own studio with a custom acoustic and studio table, fitted with ADAM Audio S2V monitors. For Golden, having a clear sound image is integral when it comes to making his characteristic music style. "I need the best possible setup and environment to produce my music," the producer says about his requirements. Now, using the ADAM Audio S2Vs, Golden hears everything better, which has had a positive impact on his production.
"Mixing has become faster, and I don't have to make as many versions anymore to get to the level where I am happy."