Studio RecPublica, Polandchooses ADAM S6A MK2 as main monitors
ADAM Users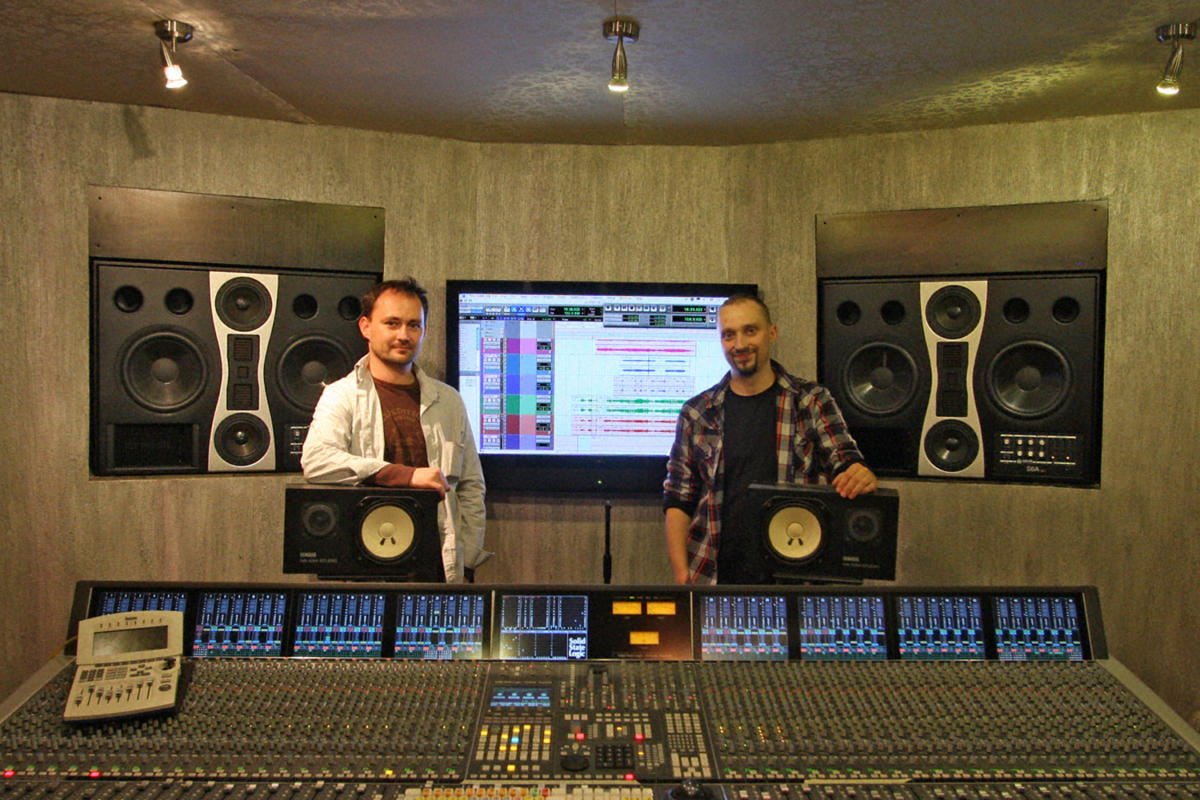 Berlin, December 8, 2011
Paul Mac from Audio Media goes to Poland.
RecPublica started as an idea, six years ago, after a band had a bad experience with studio time in Warsaw. It seems that a part-functioning console, terrible service, non-existent (but advertised) 'luxury' facilities, an incident with woofers being replaced mid-mix while the band was at lunch, and even a three-hour round trip to the hotel just to get a shower, was what Poland had to offer back then.
What, they decided, was required, was a Polish residential studio where, according the Studio Manager Patryk Zukowski: "You record; but if you want a nap you just go; you can take a shower, whatever. You just feel like everything is around you. The equipment has to be great, and in good condition – and you want very good technical support. That's why we built the studio."
From there started a labour of love for Zukowski and Studio Owner Maciej Hladki that took about five years – from finding the 700 year old mill building, situated only one and a half hours' drive from both Berlin and Warsaw, to creating a John Flynn-designed facility with four live rooms (including a main live area of over 900 cubic meters with its own Fazioli F 228 piano), an SSL/ADAM/Pro Tools equipped control room, four-star accommodation for up to 12 people, and lounge, bar, and kitchen facilities.
Oddly though, the studio's foundations were (metaphorically) laid in London …
PZ: We found the great guys from KMR who helped us a lot. I met them when I was looking for some microphones and I just called them and said, 'hey guys I want to equip a studio'.
PM: Equipment-wise, did you specify all of it?
PZ: Yes, it was mostly down to me. After a while of working in different studios I have found that there are certain pieces of gear I like, so most of the things I have chosen for RecPublica come from my own experience. The desk [SSL 48-channel Duality] was the first choice from a few others, including the AMS Neve Genesys, and API.
PM: Was the ADAM monitoring first choice – how auditioning did you do?
PZ: We'd been thinking about different brands. I've worked on other monitors – sometimes I liked them, sometimes not. But I was looking for something different. I'd been to a Berlin music store, doing some shopping. In the shop was a pair of 5As, and I remember it was a really horrible room – no treatment at all. I found a CD, a very spacey song you know, it was the only thing that was there and I just played it back, and was like, 'Oh my god'. I suddenly didn't know that song. It was totally different from the way that I knew it; and I started to try different songs, different music, and was astonished that in this really bad place it sounds like this. The stereo image was there, the detail… everything was there. I came back here and said 'I've found the monitors, let's go for the ADAMs'. We ordered the S6As without hearing them. And yes, I was very satisfied.
PM: That's a big leap of faith.
PZ: Yes, but we couldn't find a place check them at that time, and the decision had to be very fast due to financing. I'm glad it worked like that. I really like the way ADAM does speakers, the technology is cool …
Many thanks to Audio Media for allowing us to use this article.