Sonic Forest StudiosSound in Seclusion
ADAM Users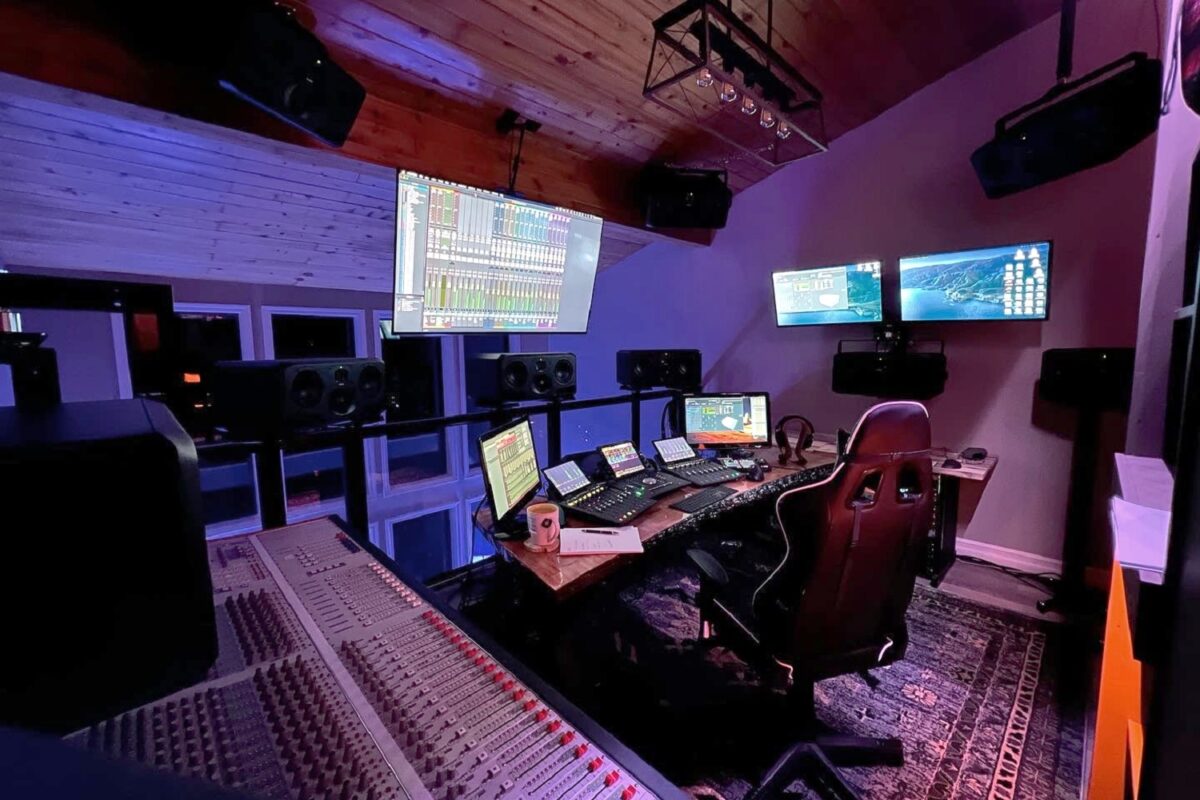 Immersive Dolby Atmos meets ADAM Audio quality in Todd Hooge's remote mixing powerhouse
In a secluded, woodland area on Vancouver Island, production engineer Todd Hooge established his own personal space for mixing and mastering in perfect solitude. Founded in 2005, Sonic Forest Studios specializes in mixing and mastering in immersive Dolby Atmos audio for music, film, and games, and post-production tasks.
In addition to being recently updated for Dolby Atmos, the home studio was also retrofitted for audio and video editing, tracking, with band rehearsal studios also installed. It's from this studio that Hooge has worked with the likes of Canadian pop and rock artists Elijah Woods, Jesse Roper, Towers & Trees, amongst others.
To achieve perfect audio quality, Hooge's fully featured 7.1.4 Dolby Atmos mixing and mastering room is equipped with 11 ADAM Audio S3Hs. "Dolby Laboratories helped me spec my 7.1.4 build," Hooge says about the new studio build-out.
"They recommended the S3Hs as they had the right amount of headroom for the size of my room, plus the frequency response on the low end was important."
Upgrading to ADAM Audio was an important step in achieving the neutral sound he required in his mixes. "Not having monitors that translate the true sound of the source material has always been the biggest issue for me," Hooge commented about working with other speakers.
For Hooge, it was critical to adjust his studio to immersive audio in to meet new market demands. "Today, Dolby Atmos is everywhere," Hooge says about the current state of the scene. The adoption has in turn, created new work avenues for his studio as well. Currently the engineer is working with a major record label to provide Atmos mixes to their client base, in addition to providing an Atmos mixes for a local radio station.
With so much power at his fingertips, it's no surprise that his clients are impressed with the quality. "They are absolutely blown away by the sound of the ADAM S3Hs, especially when they're hearing their music in Atmos through 11 of them!"