Sonarte Virtual OrgansRe-Creating the Majesty of Church Organs with ADAM Audio S2V Speakers
ADAM Users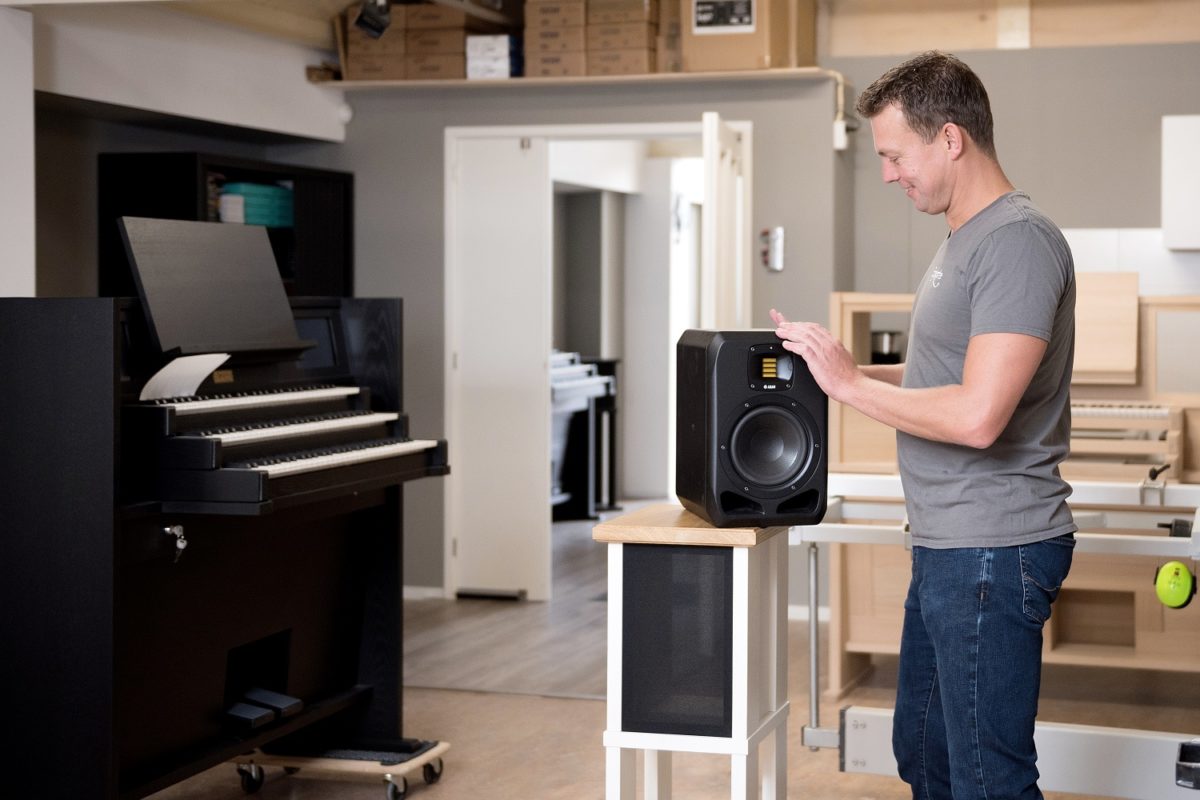 Since the moment he first played a church organ aged only 8, Wim de Borst was enthralled by the instrument's grandeur and power. Many years later, he came across Hauptwerk, a software virtual instrument that recreates in minute and painstaking detail the entire acoustic signature of many famous church organs.
It was a life-changing moment. Having worked in the auto industry for many years, he thought: Why not start a company to build bespoke virtual church organs that incorporate a full set of hand and foot keyboards, computer, software and loudspeakers to recreate church organ in people's homes or in smaller worship venues? Over several years, Wim developed a bespoke platform that sounds and plays like a real church organ. His company, Sonarte, has since flourished, offering organs individually tailored to the needs of each customer based on five pre-configured models.
The basis for the incredible level of realism offered by Sonarte's virtual organs is the Hauptwerk software. "The organs were recorded by professionals with the highest level of detail," Wim says. "That lets a Sonarte organ can recreate organs from famous churches all over the world." Multi-samples of every pipe – each individual pipe sample can be up to 10 seconds long – are complemented by recordings of the organ's mechanics, including keys, valves and pistons. The result is a recreation that seeks its equal in terms of playing experience and realism.
But projecting the detail and majesty of those instruments is the role of the ADAM Audio S2V. Each organ includes a pair of S2V speakers aligned and placed after a calibration session on-site at the customer's church or home. "The placement of the speakers in the housing and the acoustic environment influence the sound to such an extent that each speaker is placed in each model specifically to match the space the organ will be played in," comments Wim.
How did Wim arrive at the S2V as his speaker of choice for these exclusive instruments? "We looked for high-end studio brands and compared all of them," he comments. "The ADAM Audio monitors were able to give the most natural, clean reproduction of the organ sound. They provide a clear, natural and pure sound with a broad frequency spectrum and wide sweet spot. They make the sound appear as though it's coming from the environment and not from the speakers."