Santuri East AfricaBridging communities through sound
ADAM Users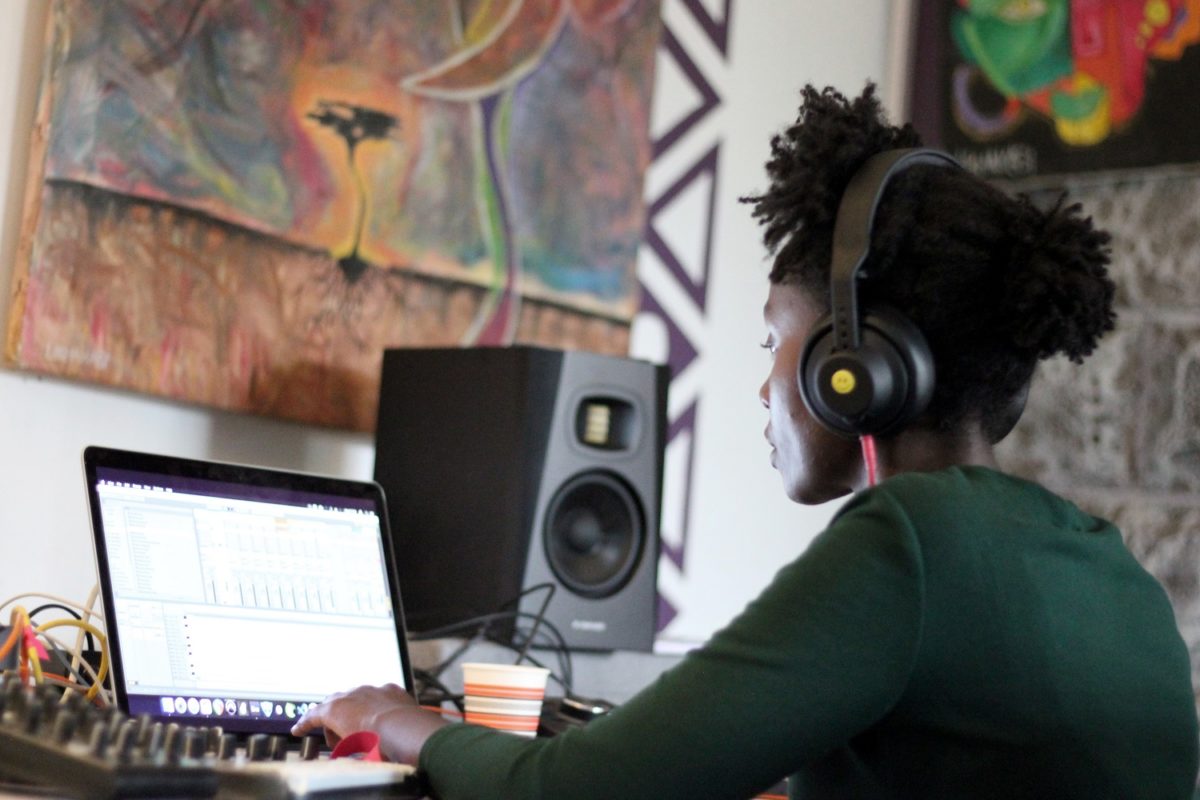 Founded in 2014, Santuri East Africa is a non-profit arts organization based in Nairobi, Kenya.
Launched by David Tinning (UK) and Gregg Mwendwa (Kenya), Santuri was set up to help local East African musicians — especially those with limited opportunities — gain access to education and production tools, while giving them a platform to showcase their craft to a larger audience.
With a permanent studio compound in Kilimani, Nairobi, Santuri offers a wide range of services to local musicians, DJs, engineers, and other related professionals in the industry. This new multi-purpose space provides recording rooms and stations for workshops, while serving as a center where musicians can attend training courses, obtain consultancy services, or to just meet and collaborate.
Over the years, Santuri has surpassed some huge milestones, thanks to various successful projects. One such success story was the launch of Femme Electronic, an African platform for female producers and DJs which they worked on in tandem with DJ Rachael.
One of the problems that Santuri has been trying to combat however, is getting the necessary high-quality equipment to those who need it. "For East African artists to get their hands on hardware the import duties are really prohibitive," explains Santuri co-founder David Tinning about the challenges local musicians face. "In some instances an East African artist will have to spend 50% more than their European counterparts."
To help overcome this problem ADAM Audio teamed up with Santuri to equip their facilities with the latest line of loudspeakers. "It's often the case that many of the artists we work with are producing at home, with headphones, or with very substandard or broken monitors," Tinning explains about their situation.
"Therefore it's really important that we can offer them a space where they can experience and work on their music with the rich detail that ADAM Audio monitors bring. We are constantly gratified to see artists responding to the opportunity to work on the T5Vs, and how their tracks take on new shapes thanks to the clarity and transparency the monitors bring."
As their new compound starts to take shape, Santuri's vision for the future starts to unfold further. "We'll be opening the doors of SEMA – the Santuri Electronic Music Academy – later this year," says Tinning about Santuri's plans. "Big things are on the horizon, and we expect to equip a new generation of East Africa music makers to operate on an even playing field with their global peers."