SAE Institute BerlinTraining Tomorrow's Audio Professionals on ADAM Audio Monitors
ADAM Users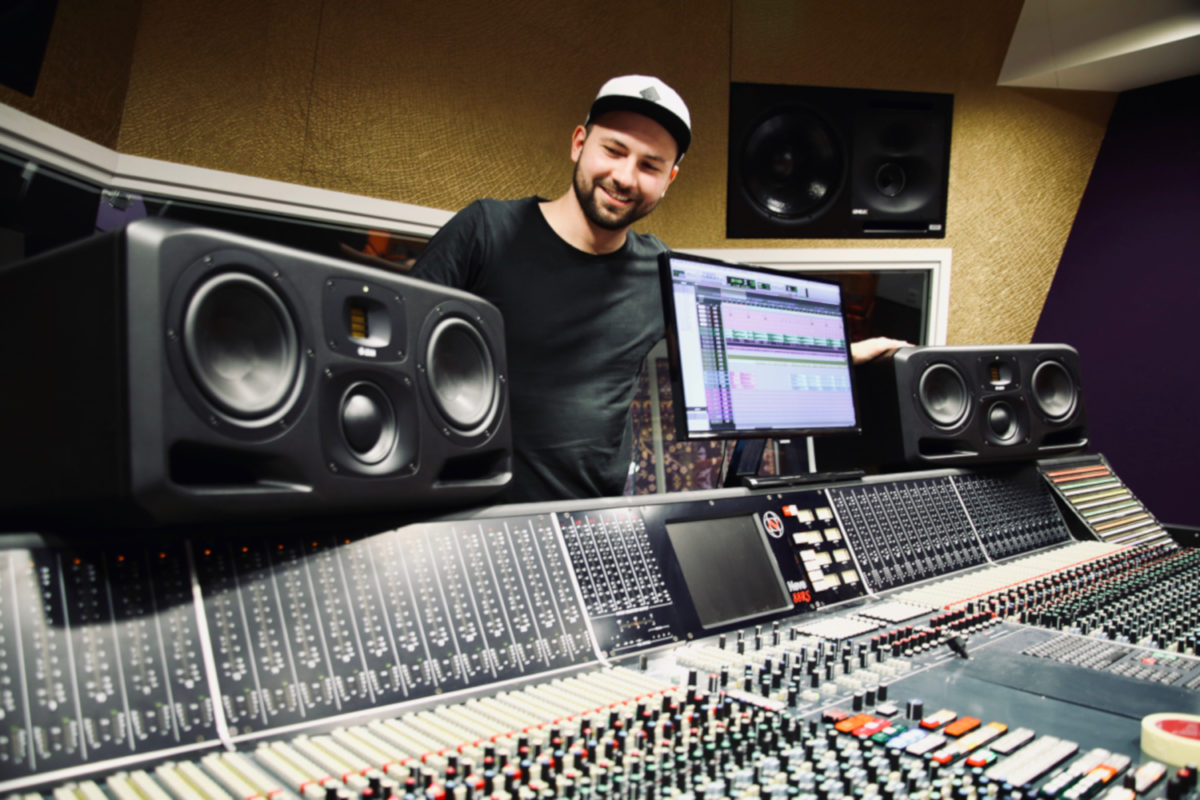 Founded in 1976 in Australia, the SAE Institute is a private educational facility for the media industry, with a presence in Germany going back to 1986. The abbreviation "SAE" is a nod to the roots of this institution; originally a "School of Audio Engineering" offering courses for audio engineers, the SAE now offers training for a variety of media environments including audio, video and games as well as other creative industries. The SAE runs a total of 55 sites, with 9 of these in Germany.
Berlin's first SAE Institute was founded over 30 years ago, yet in 2016, it moved to a new campus comprising around 2000 m² located in the trendy Kreuzberg area. Here, in the capital's creative nexus, 400 students from all over the world learn how to produce digital films, program games or create 3D animations, to name just a few of the courses on offer here. Audio engineering, sound design and music production professionals of tomorrow also learn their trade at SAE Berlin.  Students begin by acquiring the technical basics and learning the fundamentals of acoustics, spending time at mixing desks and exploring DAWs such as Pro Tools, Cubase and Ableton Live.
Steffen Köhler and Peter Thomas manage the audio engineering department at SAE Berlin. Both share a passion for music production and became acquainted with studio technology during their studies before honing their skills on a training course at SAE Berlin. They then joined the teaching staff there. Since 2018, they share leadership duties for the audio engineering department. Their many responsibilities include introducing students step-by-step to recording and editing techniques. "As soon as students have learned about signal flow and audio processing working with the Pro Tools editing workstations and the Soundcraft mixers, they progress to our studios," Köhler explains. "We have a digital studio and an analogue studio where students gain their first engineering experience. We also have two post pro studios, a MIDI studio crammed with all kinds of external and internal sound modules, as well as two large control rooms." These offer students the chance to work on two analogue Neve consoles (a Custom 75 and an 88RS) and get to grips with advanced workflows working on large-scale productions.
Auditory training is a crucial component of becoming an audio engineer. Anyone who wants to work in recording, mixing or broadcasting music and other audio material has to develop their own audio quality criteria early on in their career. In SAE Berlin's "Gold Studio", housing a 48-channel Neve 88RS console, SAE recently installed a pair of ADAM Audio S3H Midfield Monitors. Staff who have taught in this studio since the speaker upgrade have praised the new speakers, citing a balanced and detailed sound that is stimulating to work with and "pleasingly punchy".
Both Köhler and Thomas first worked with ADAM Audio monitors early on in their careers. "My first studio monitors were the P11A. They impressed me a lot, otherwise of course I wouldn't have bought them," Thomas remembers. Köhler, on the other hand, first worked on the S3A while a student at SAE and was surprised by their presence and resolution. "Even though back then I wasn't able to put what I was hearing into words, I immediately recognised their wide frequency spectrum. I was astonished at the enormous amounts of air these speakers were able to move in a very defined way."
Although neither model is still in production, one of the SAE Berlin studios still features a pair of S3As. "These two speakers have made it through quite a few reconfigurations of the studio space and for many students and staff they are a firmly established part of our campus," Köhler adds. "Because of their characteristics, we often use them at events or master-classes. Time and time again they have proved that they work well in many different environments and situations."
Find out more about SAE Institutes, locations and training courses at www.sae.edu.