RidoPutting the bass in "Drum & Bass"
ADAM Users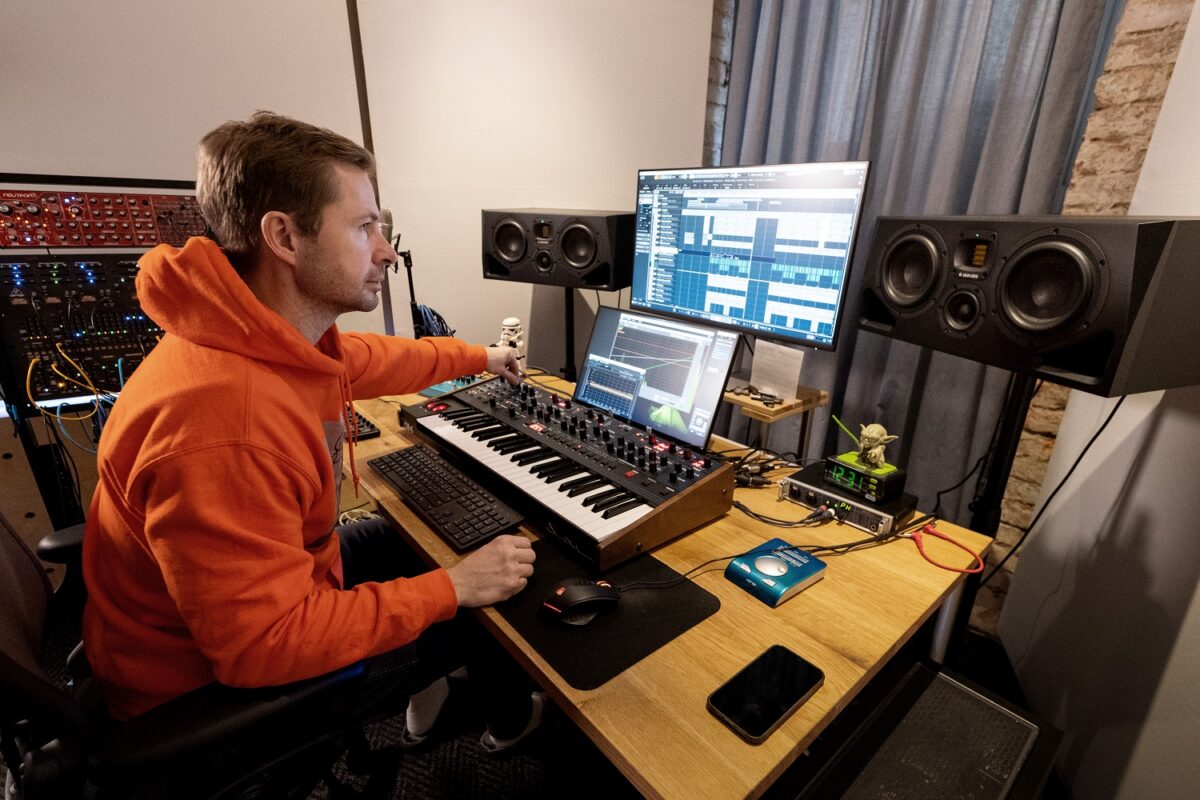 The Czech producer Rido talks about his studio rebuild, and why acoustics matter
With releases on such prominent record labels as Metalheadz, Blackout Music, amongst others, drum & bass DJ and producer Rido is held in high esteem thanks to his atmospheric and deep-sounding productions. The Czech producer, real-name Pavel Ridoško, has been releasing music for over two-decades, winning fans from across the world with his meticulous production style and deep soundscapes. Rido's engineering skills have also taken him into the world of post-production and film, earning him credits on several films and documentaries.
To create such resonance and profound, complex productions, Rido relies on his Cubase setup, Oberheim OB-6, and an abundance of coffee to help fuel his work. The producer has also been using the ADAM Audio A77H active studio monitors to get the depth and quality of sound his music requires.
"I found out about ADAM Audio back in the company's earlier days thanks to Noisia who were using ADAM Audio monitors back then," Rido says about his earliest experiences with the company. "I then read an interview with the producer Phace, who said that modern sound requires modern speakers. A month later I bought a pair of A7s and my sound changed."
For Rido, having a fast response, a wide stereo image and low frequency reproduction are important aspects when it comes to monitoring. "I also used to use a subwoofer as well, but with the A77Hs that's not necessary anymore."
Influenced by a recent visit to Black Sun Empire's studio in The Netherlands, Rido decided that a new approach to his studio was needed. Along with new monitors, the producer rebuilt and designed his studio with the help of acoustical engineer Jan Jarchovský.
"You really need a critical listening environment to avoid unpleasant surprises with too much low end or a lack of lower mids," the producer explains. "The low-mid range is something I see as a one of the most delicate bands. Having pristine listening conditions is a must-have for my studio and workflow."