Raffi Balboaworks on new songs with ADAM Audio
ADAM Users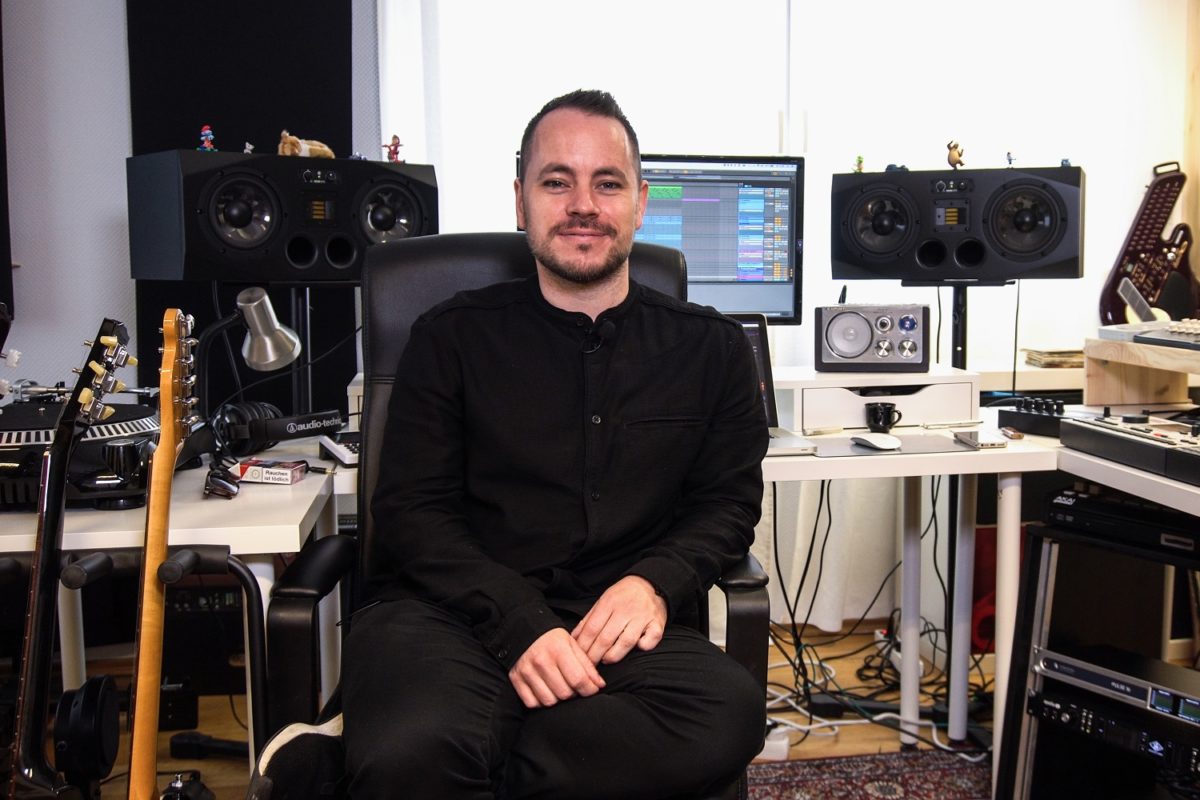 When Raffi Balboa discovered the drums aged five, he was opening the door to a new world.
The story of his musical career began a few years later in the small provincial town of Gießen. Jonas Schubert and Raffael "Raffi Balboa" Kühle became friends during a hip hop workshop; both were very active in Gießen's music scene and began organizing jams and graffiti battles. Raffi joined Jonas band project, "Jona:S", releasing two EPs that gained significant recognition in the industry. The five-piece band won the renowned New Music Award, a newcomer prize awarded by ARD's network of radio stations.  Presciently, the band's sound was a vibrant melange of pop, electronica and hip hop elements. Despite their success, the band split due to the geographic distances between its members. A remnant of the quintet re-formed as a trio, adopting the name "OK Kid". The band hit upon their name after a few drinks, mixing up the names of two Radiohead albums, "OK Computer" and "Kid A".
The band members are Jonas Schubert (vocals), Moritz Rech (synths) and Raffi Balboa (drums). The three band mates moved to Cologne, producing an eponymous debut album later released via Four Music. Soon after, the band was lauded as "the spokespeople of Generation Y" (Die Zeit) and "a new hope for German pop" (1Live). Over the next few years, the band focussed on touring and live performances, taking part in the national "Bundesvision Song Contest" competition. Three years after the release of their first album, the three lads completed work on its successor, entitled "Zwei", which went on to enter the Top 10 on the national album chart. In autumn 2018, the band released their third and current album, "Sensation", a work which cemented their standing in the German music industry.
"After a long process of auditioning a diverse range of monitors, I decided on the A77X because of their accurate depiction in both the treble and bass ranges […]"

Raffi moved to his current studio in 2017. He says the motivation that drives him on is the sheer enjoyment of creating new music. It was this sense of joy that moved him to play drums, then guitar and finally to begin working with a computer. His studio is focused on DAW-based production and recording vocals. Besides a vocal booth, there's also a small drum set with a simple microphone set-up to record ideas. When he's not working on new compositions for OK KID, he is producing music for other artists and focusing on his own music, releasing his second Solo EP on Australian-American Global Bass Imprint "Wile Out" in November 2019.
He first encountered ADAM Audio monitors visiting a music producer friend in Mannheim. His gut feeling was unambiguous: "These are the best! Get these!" A problem faced by many producers with a background in hop hop is achieving precise reproduction of the bass frequencies. Today, his studio features a pair of ADAM A77Xs that inspire and delight not only Raffi himself but also his musician friends by pointing out potential problems in the mix while retaining the fun and creativity of making music.