Qatar Radiochooses ADAM monitors for their largest studios
ADAM Users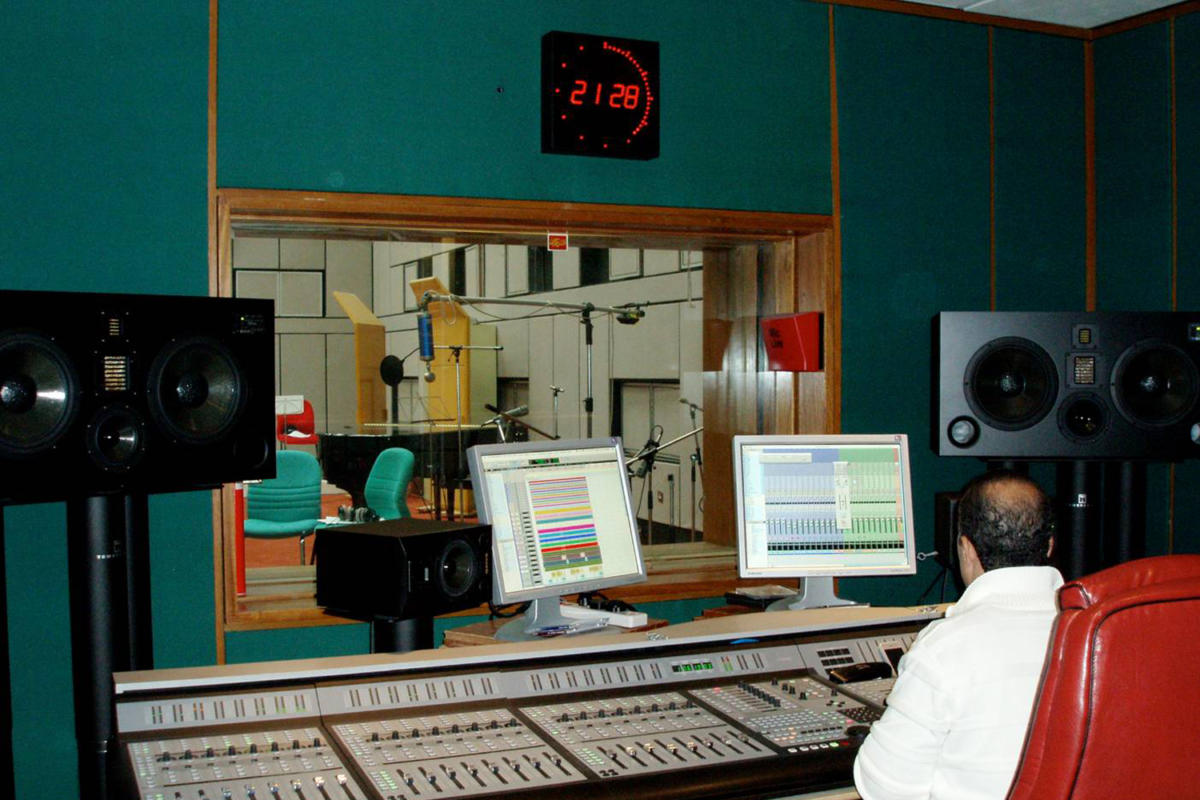 Berlin, January 29, 2009
Qatar Radio, part of the Qatar Radio & Television corporation is the first official corporation in the Arabian Gulf to install ADAM speakers in their music recording studio. The studio being the largest & mostly equipped in Qatar is now using S1A near-field monitors a well as S5A MK II Main Monitors. The choice was suggested by Senior Engineer Medhat Abd ElAdheem & approved by the Head of Music Department , Mr. Abd ElAziz Nasser. The monitors were supplied by AV-Plus FZ LLC the ADAM partner in the area."Mixing on the S1As is a great experience. I get to actually "see" the music , feel the exact dynamics & judge the colors." Said Medhat. "Listening to mixes on the S5As is very rewarding to me & to my clients", he added. Before going for the ADAM Medhat had 2 different brands of speakers which was confusing his clients as of which speakers to trust. Now with both the nearfields & the Main Monitors using the same A.R.T Technology, decisions are made easily and mixes sound more precise.
The Studio is the one and only Music Recording Studio in Qatar equipped with 48 microphone inputs and 96 digital inputs. It is meant to accommodate over 100 musicians & record them all in real time. It is the reference of all studios in Doha since it was built in the late sixties and refurbished in 2004. On top of the clients list is The Qatar Philharmonic Orchestra, an Orchestra
of 101 musicians formed lately by the Qatar foundation. Most of the National & Traditional Music in Doha is recorded in this Studio. ADAM is proud to have their Monitors in this Studio.