Primetime Studioimplements SpatialSound Wave System using ADAM Audio A3X monitors
ADAM Users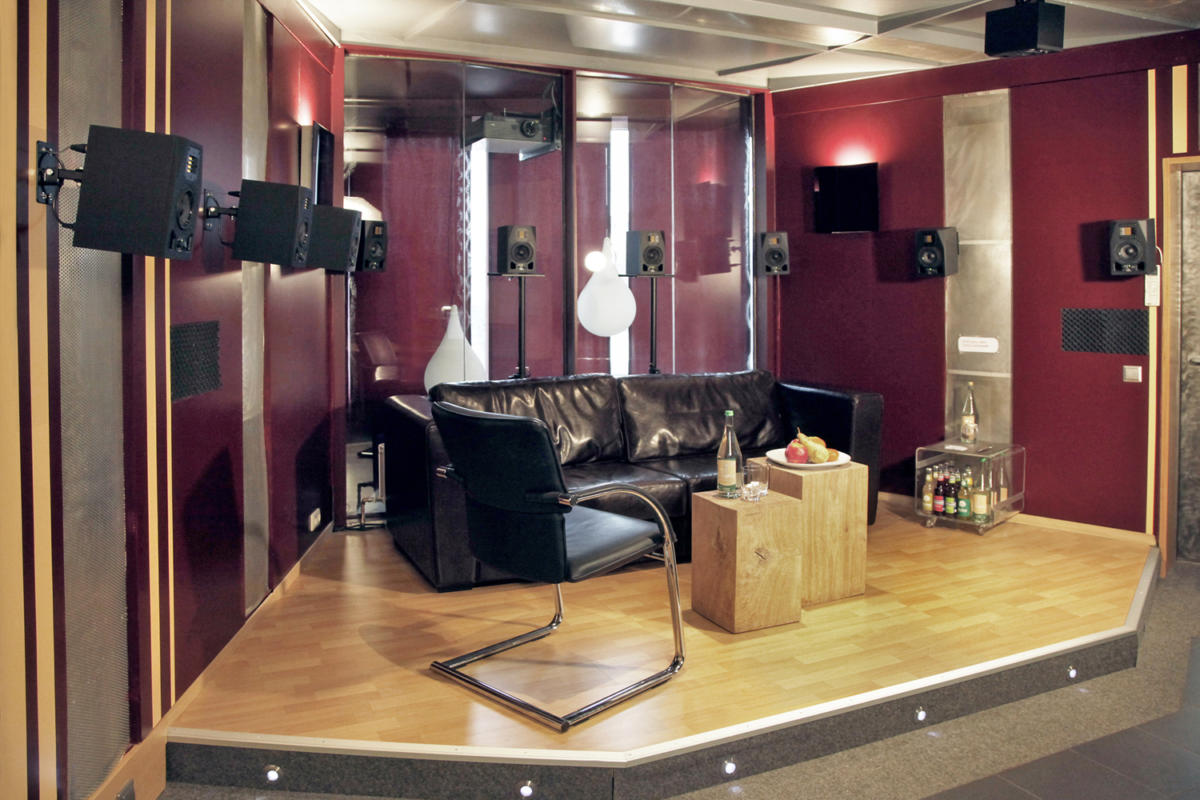 ADAM Audio is responsible for the studio sound of the 3D sound experts
Primetime Studio in Hamburg, Germany was founded in 2006. The daily work is clearly post production business that involves voice recordings, sound editing, scoring and mixing for film and TV. Corporate films and smaller feature films are also part of the work. In addition to that, collaboration exists with the Planetarium in Hamburg, initially creating 5.1 surround mixes for the planetarium's star theatre shows. Now that the planetarium has installed a Shure Atmosphea 3D sound system, which was developed in collaboration with the Fraunhofer Institute for Digital Media Technology, the Primetime Studio now delivers special mixes for wave field synthesis.
Mixing 3D sound with 24 ADAM speakers
The studio consists of two control rooms, each with an attached speaker cabin. In terms of monitoring, both control rooms are equipped with with a nearfield stereo setup by ADAM S2A speakers. Additionally, for mixing in 3D surround, 24 of the ADAM Audio A3X speakers were installed and configured as a SpatialSound Wave system.
Besides a large amount of TV documentary work, the studio has just finished the third episode of the German radio drama series Die Drei ??? (The Three Investigators), which is mixed for various planetariums in the 3D format SpatialSound Wave. Another exciting project Primetime Studio is working on at the moment is the score for a film that was completely cut from old archive material. Content-wise the film is about visions of wireless communication in the years of 1920-50.
ADAM monitors for post-production
"Unlike in music production, the speech frequency area should be covered well and the monitor is allowed to be a little bitchy", reports Pierre Brand, CEO of Primetime Studios about his requirements for a quality monitor. "It was in around 2005 when I first heard of ADAM and my first impressions were very positive. Since then, ADAM speakers are mainly responsible for the good sound in our studio. We find that these monitors work especially well for post production. We use these also for mixing film scores as the sound has the necessary bite. Our customers are not seldom of the opinion that the material will not sound that good somewhere else when they hear a mix in our studio."