Point Blank Music School LondonNew Monitors for the Next Generation of Music Professionals
ADAM Users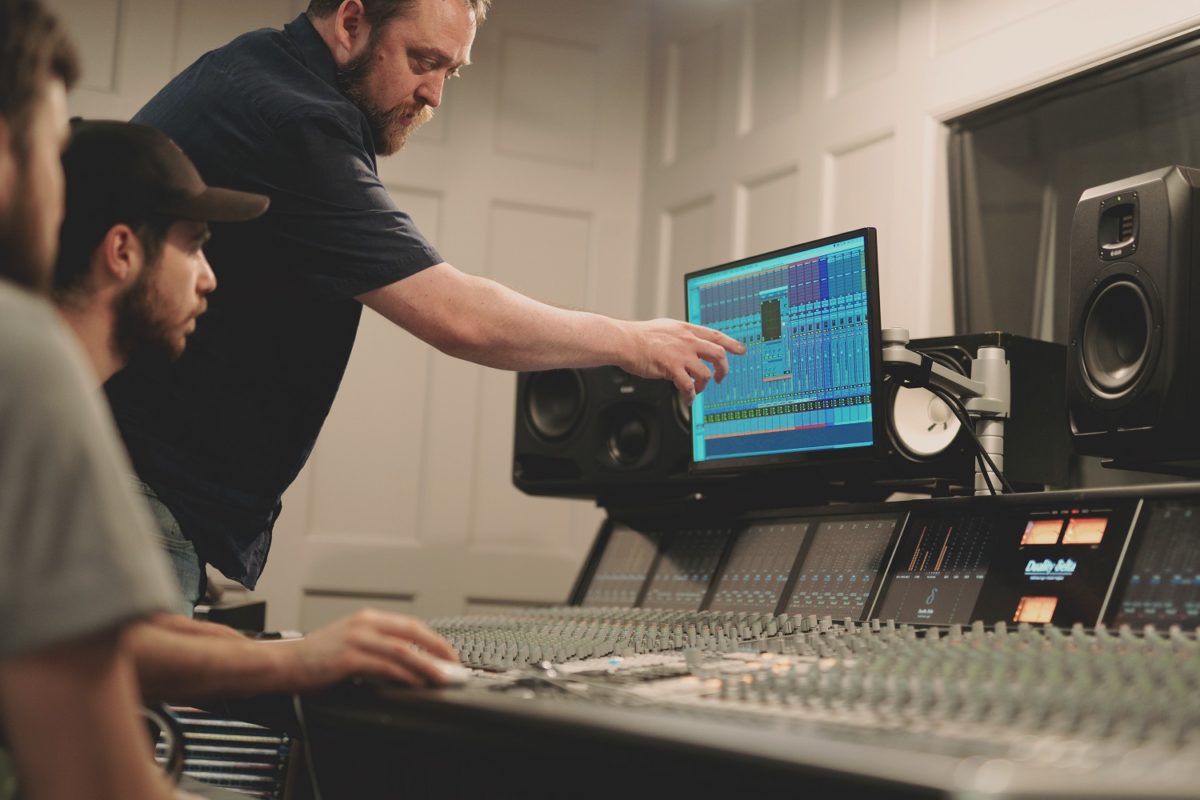 Award-winning Point Blank music school upgrades monitoring for its London studio with ADAM Audio S3H and S2V monitors
World-leading music production and DJ school Point Blank has installed two sets of ADAM Audio monitors at its state-of-the-art studio in London. The installation is part of a new cooperation to help ensure that Point Blank students have access to the best equipment available on the market today.
History
Rewind to the 90s: In the UK, new super-clubs and a pioneering generation of global DJ superstars were fuelling an explosion in new labels and budding bedroom producers. MIDI sequencers running on affordable Atari and Mac computers were putting music creation tools in the hands of more people than ever before. When a recording studio called Point Blank began offering courses in music production and DJing in 1994, it was among the first to offer training for artists working in electronic genres. Many of its alumni have gone on to glittering careers within the music industry, like Goldie, Leona Lewis, Pete Tong, Claude VonStroke, Aluna Francis, Monki, Patrick Topping, Felix Jaehn and many more. Over 50,000 students have enrolled to date at Point Blank over the years.
On Course For Excellence
One area where Point Blank has stayed the same over the last 25 years is its commitment to excellence in teaching standards and facilities. It was awarded a 2019 TEF Silver award, DJ Mags' "Best Music Production School" accolade, a 2018 "What Uni? Student Choice Award" in 2018, to name but a few. Point Blank has partnered with Middlesex University London to offer a full BA Hons degree course and is committed to the university's rigorous quality assurance programme across all its higher education programmes.
Point Blank's course offerings have since swelled into a wide-ranging catalogue that includes music production, audio engineering, music business, singing classes, live sound, radio production and DJ courses. Beginning with one location in London, Point Blank has since established campuses in Los Angeles, China, Ibiza and Mumbai to become a global player on the higher education market for music production. But Point Blank has also embraced the internet learning revolution, offering a plethora of online courses for students who don't live near one of its "bricks and mortar" campuses.
The next chapter with ADAM Audio
Cut to 2019: Point Blank's unerring determination to provide its students with the best facilities and equipment has led to a new partnership with ADAM Audio. Point Blank recently upgraded the monitoring system installed in Studio 1 at its London campus. Existing monitors were replaced with a pair of S3H midfields and a pair of S2V nearfield monitors, where they are paired with a top-of-the-line SSL Duality Delta mixing desk. The upgrade for Studio 1 is the first step in a new cooperation between ADAM Audio and Point Blank, two industry-leading companies that both passionately believe in the value of education and training to support tomorrow's music industry professionals.