Pawel "Drak" GrzegorczykSCALES UP HIS CAREER WITH S3H MIDFIELD MONITORS
ADAM Users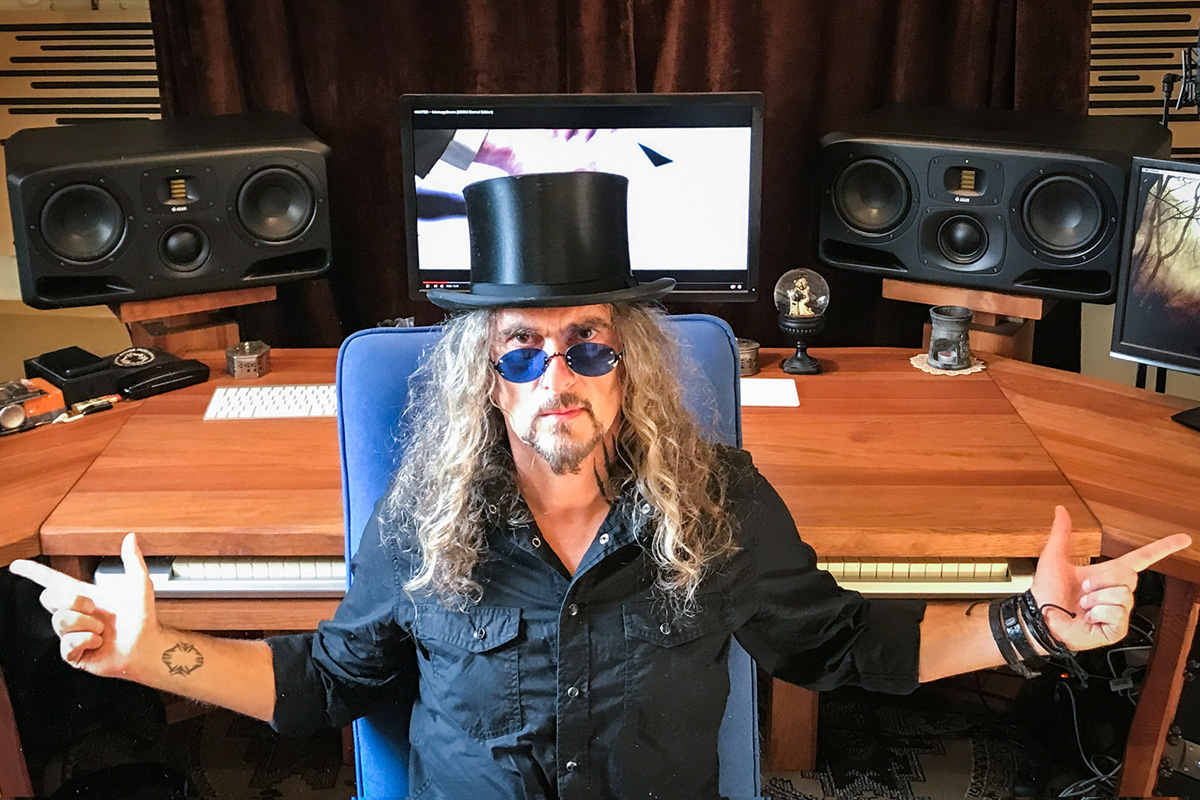 Among heavy metal enthusiasts, charismatic voice of the leader and group co-founder is easily recognized. He is not only a singer and guitarist but also the main author of compositions and engaging lyrics that deeply move all supportive listeners. 'Drak' usually creates in his home studio. In such environment, he has spent the last few weeks listening to the ADAM Audio S3H midfield monitors.
"It's a truism but absolutely key factor while capturing music are good monitors, which let you hear what truly happens in the mix. I pay big attention to the possibility of producing high fidelity audio by the monitor." 'Drak' continues. "Each speaker recreates sound in a different way. It had always been about choosing a monitor, which would not be either colorizing too much or interfering with the sound. The ideal monitor should create linear responses for the entire range of tons. Keeping in mind how subjective things we are discussing right now, how much perception of sound depends from ear to ear, you don't need to believe me, but I finally found monitors whom I trust."
"I had the opportunity to compare ADAM Audio S3H with other monitors. For my convenience, I have always found near and midfield monitors most suitable. Man, what can I say? I am pleased I finally discovered sounding what I like the most."
S3H monitors are very selective and perfectly 'glue-up' the band's music together. Individual music parts don't seem to stay apart, which had been an issue in the past. Unlike the other speakers, the sound of ADAM monitors is much richer and very linear.
"I have been looking for monitors offering a load of headroom, able to reproduce full-range frequency. For someone, who creates without using a sub, the S3H with its 7-inch bass driver meant the answer."
Pawel says. "Each Hunter's member can be finally, perfectly audible in the mix. The same goes for things that happen deeper, on second or even third plan. Such nuances hardly heard on other monitors were fully exposed on monitors from Berlin manufacturer. The smooth sound that accurately reproduces all transients and high frequencies was yet another thing which massively appealed to me. Moreover, getting desired result was very often a matter of applying one of the default presets. Simple as that!"
'Drak' and his band is currently working on several singles that will be release soon. They band didn't stop giving concerts too. One of the last was captured in a rehearsal room, being performed in front of cameras without an audience. The other one took place during Pol'and'Rock Festival with attendance of 150 supporters and online audience of thousands of fans! "It's a crazy time we are living in. The energy released by a handful of fans near the stage reminded me most enjoyable moments from somehow normal times. Hope the situation will be normalized soon."