Nut AcademyChooses ADAM S3H Studio Monitors
ADAM Users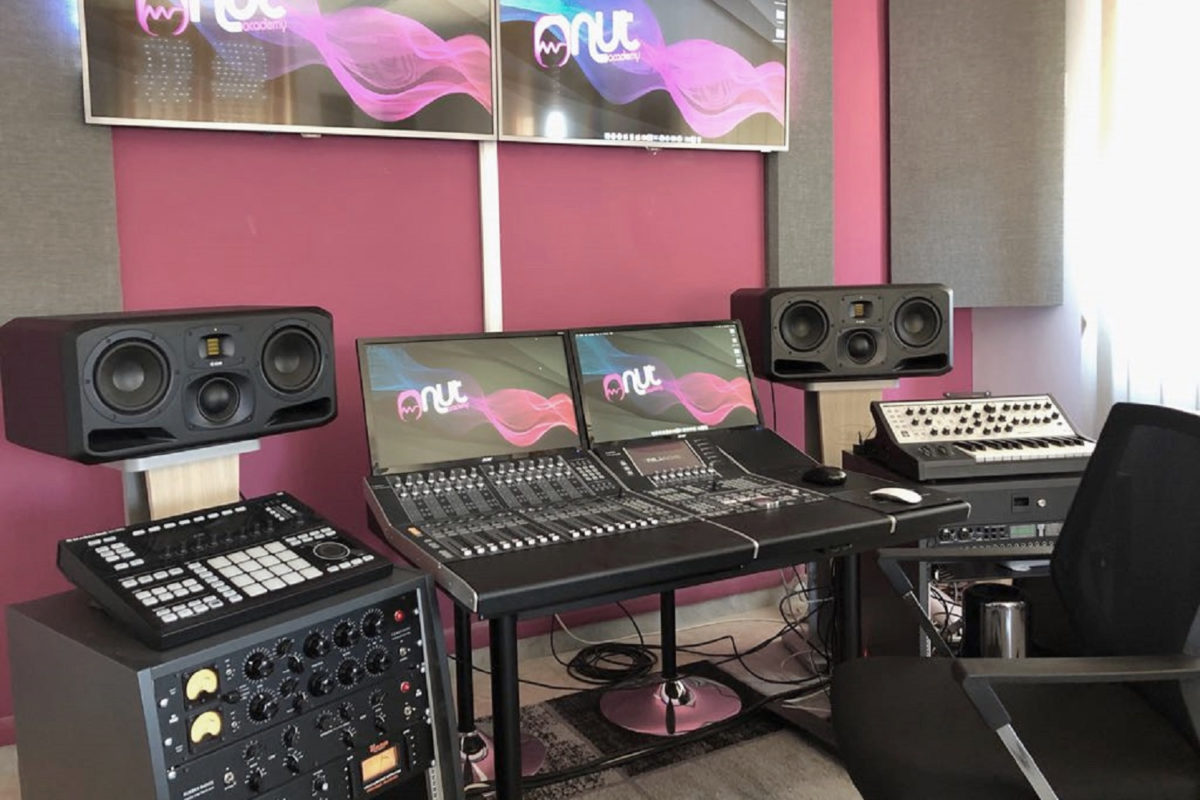 Founded in 2010 in Naples, Nut Academy is an electronic music production and DJ academy focussed on new technologies, striking the balance between analogue and digital methodologies.
The facility has different classrooms and workstations, equipped to the highest standards to offer quality teaching and intensive workshops; its courses are based on a wide program, ranging from synthesis and sound design to mixing and mastering, in which the attention to sound detail and quality of listening is fundamental. That is the reason why they have upgraded their monitoring system with ADAM S3H midfield monitors:
"Our decade of experience in training consolidated our consciousness that teaching efficacy can be guaranteed only by a flat-response listening system, accurate in frequency band edges as well and in transients detail", explains Vinci Acunto, president, program director and trainer of the academy. "In years we had the chance to test a several number of systems of several brands and models; we loved many and we hated the same, but when we came to the new ADAM S3H project in our mixing and mastering lessons, we all were impressed by the way it simplifies our work."
"Even in more difficult school contexts, ADAM S3H system prove to be a faithful work tool. We really appreciated the equally detailed audio information at any volume setting, which allows us to work on mixing and, at the same time, to explain to the students what we are doing; the clearness in the transient response of these midfield monitor is a fundamental feature, particularly in understanding the use of dynamic processors; the wide sweet spot creates a three-dimensional soundscape, which allows students to have real and accurate experiences with the stereophonic panorama. The built-in factory EQ is a perfect tool to calibrate the effective use of the monitor in different work facilities; the sound is refined and, at the same time, pleasantly punchy. That's why we had no doubt to choose it as main listening system in our mixing and mastering studio."
"Even in more difficult school contexts, ADAM S3H system prove to be a faithful work tool. "
For more information about the NuT Academy, please refer to their official website.