London's North Seven StudiosCount on ADAM Monitors for their Creative Work
ADAM Users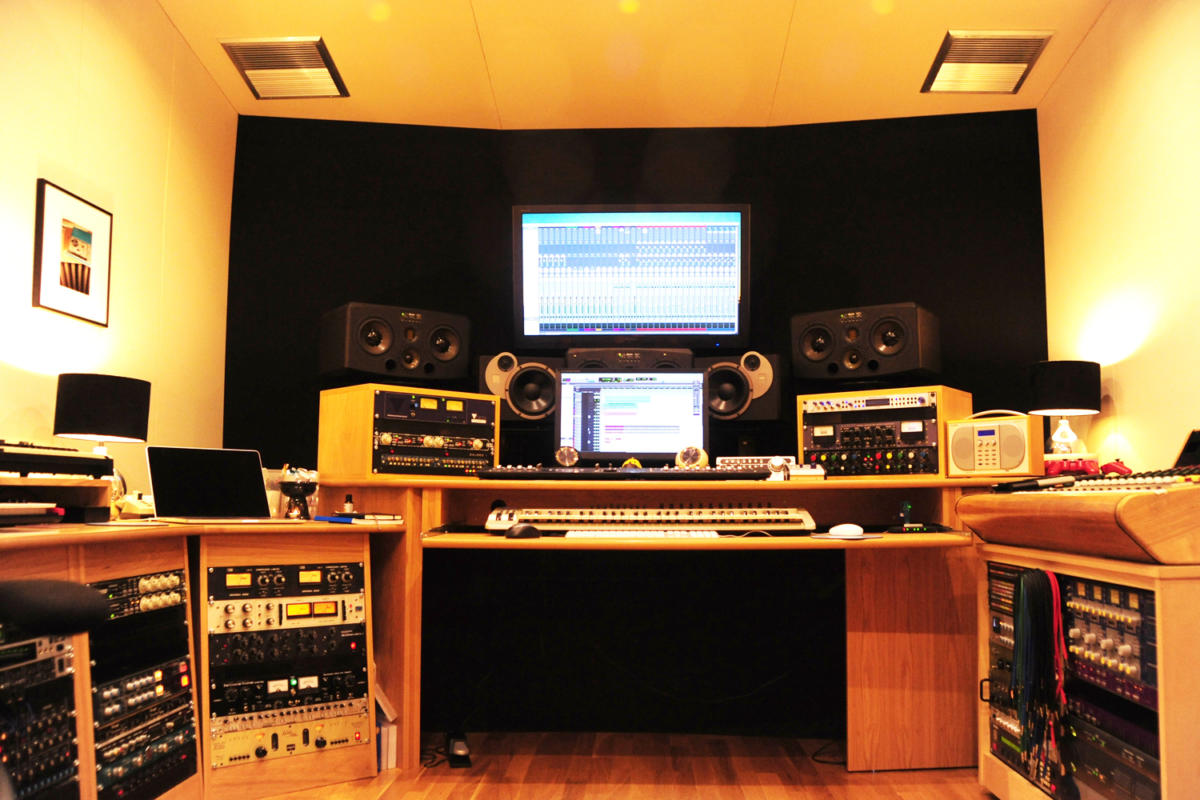 How owner Simon Changer found his favourite monitors and satisfies his demanding customers
North Seven Studios in London is located within the Tileyard Studios complex north of King's Cross. It opened its doors in 2012 aimed to meet different requirements of the people who share the studio time. With the help of Chris Walls from Level Acoustic Design this goal has been achieved and the room functions very well in any situation. North Seven Studios does a lot of film work too, so 5.1 capability was essential.
Translating well for score and commercial music
The list of notable artists and musicians who were produced at North Seven Studios includes bands like Placebo, McFly, Ella Eyre, The Chapel Club, Lamb, Hayley Westenra, The Mispers, also a Sir Paul McCartney live show has been mixed there. On the film and TV side they have worked on Man Up, Tiger House, The Face Of An Angel, Seven Psychopaths, I Give It A Year, Jekyll & Hyde, Fortitude, and Jonathan Creek. Recently a sample library was recorded for Spitfire Audio.
"The biggest problem I have had in owning a studio is finding a monitor which works well across most genres and in different rooms", says Simon Changer, producer, engineer and owner of North Seven Studios. "The perfect studio monitor for me is one which will represent lots of different styles of music and score well and which also works dynamically, because I like to listen quietly and moderately loudly. When I was working on Kingdom Of Heaven at Abbey Road I first heard a pair of S3As – they lent me a pair on which to edit the score. Following that I worked for a short time at a studio called Sahara Sound where they had a 5.1 S3A system. I remember how open they sounded and translated well for score and commercial music. At the time I had a pair of Dynaudio M1s which I was used to and they sounded nasal in comparison.
No compromise while cranking up
Having used the S3As in various studios I was finally convinced to try a pair but they had stopped being produced so I tried out the S3X-Hs. I remember having a few issues with monitoring levels at Sahara Sound when I worked with the producer Owen Morris (Oasis producer) on a fairly heavy indie band. Owen likes to listen very loud and the S3As couldn't last the whole 4 minutes of the song without the clip protection coming in. The S3X-H's seem able to sustain more SPL while retaining the S3As sonic signature – not that I listen anywhere near as loud as Mr Morris but I do have a semi-commercial studio so it's important for clients not to be compromised. I've had many clients pleased to see a pair of ADAMs at the studio and how good they and the room sound. What's best is when clients take mixes home or to the dub theatre and how the mixes translate always works for them. A studio monitor has to be both enjoyable to listen to and critical – the S3X-H has these qualities and can also sustain fairly loud SPLs which all contributes to a studio 'vibe' when tracking or writing.
The monitoring chain in a studio is the most important piece of equipment for the engineer, producer and client (as long as the room and placement is well designed. Having speakers which are both pleasing to listen but also revealing enough to be critical is paramount in my opinion. The S3X-Hs manage to achieve this and my clients are very happy working on them."
Find more about North Seven Studios here.