MMG Studioschoose ADAM Audio
ADAM Users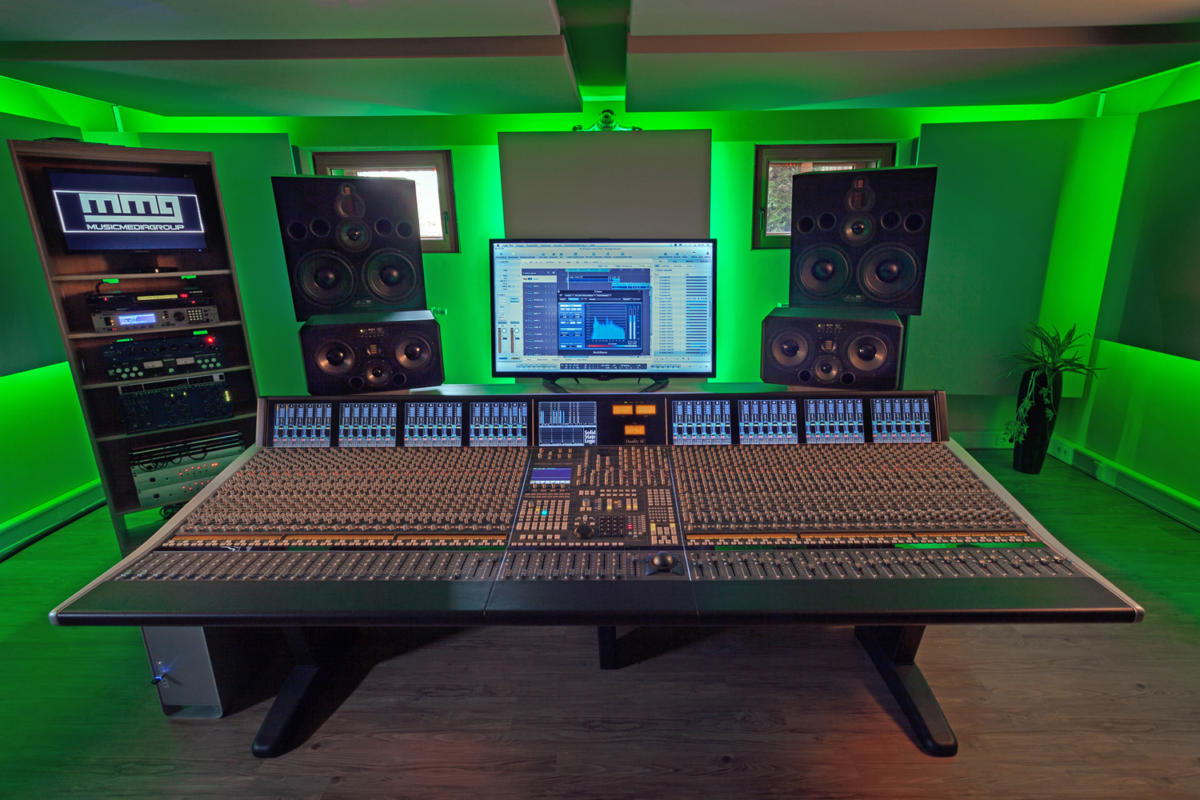 Since 2012, MMG Music Media has owned and operated MMG Studios (formerly DSP Studios) in Norheim near Bad Kreuznach/ Germany. According to Managing Director Dirk Stephan, MMG's heart beats passionately for music and media, so each one of the newly built audio and video edit suites can be used for producing music, broadcasts (TV and Radio), commercials, and mobile media content. With 20 years of experience in the music and media industry, the studio also offers online training and education courses via their website.
ADAM Audio speakers in every room
Studio One is the main control room and comes equipped with ADAM Audio S5X-H and A77X monitors.  Studio Two serves as a composing and pre-production suite and has been fitted with S3X-H and A3X. Two other studios for vocal recording and audio/video editing are currently under construction where ADAM Audio A3X, A7X and A77X monitors are set to be installed. And finally, a small format theatre is also in the works, and this is where Stephan plans to install the ADAM Audio GTC series.
"Working with ADAM monitors is great fun," Stephan states. "Of course, music reproduction has to be not only true and honest to get perfect results, but also makes the process of listening enjoyable as well. The S3X-H feels at home with dance music as well as German Schlager music and other genres and that's exactly what we need as we get in all sorts of mixing material from Abba to Zappa. At 66 square meters, our new main control room, the Studio One, is very big. So the S5X-H was the perfect choice for this wonderful sounding room that was planned and realized by JV Acoustics. With the integrated front adjustment panel, these speakers work 100% for what they had been developed for. The Wow! factor is huge! "
"ADAM monitors enable our creativity"
"I have pretty much tested everything with a big name in monitoring in this studio", Stephan continues. "But especially the inconspicuous A3X has such a great sound. Of course these speakers cannot produce the lowest bass tones, but it is amazing how honest and nuanced they are. The A77X is very impressive and powerful in the bass range and customers with hip-hop or dance productions always leave with a smile on their faces. Apart from precision and clarity, ADAM monitors enable our creativity. At the end of the day, I have decided on the right monitors for me, my music, and my studio."