Mike TGetting precision sound with the ADAM Audio S3H
ADAM Users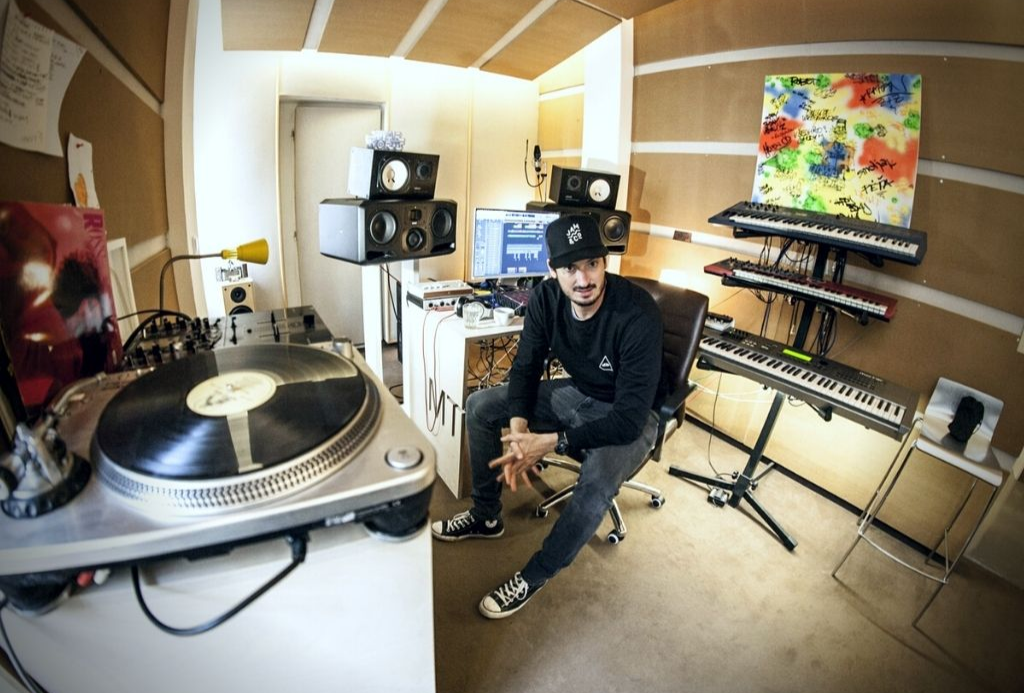 The DJ, producer and studio boss discusses how ADAM Audio S3H midfield monitors are crucial to getting accurate feedback.
After joining legendary Czech rap group Peneři strýčka Homeboye (aka. PSH) in 2003, battle-DJ Mike T began to immerse himself into the world of music production. Starting out with just an MPC 2500 and a microphone, he is now an established producer and engineer within the local Czech hip-hop scene. Today, the producer runs his own studio and production house, equipped with the latest outboard gear along with a set of ADAM Audio S3H midfield monitors.
Established in 2018 in Prague, Mike T's production house Starworks Studio also serves as a base for his label and publishing company, Bigg Boss. It's here that Mike T has been working on his solo projects, in addition to producing for the likes of PSH rapper Orion, and other local singer songwriters. "The whole studio has perfect acoustics," the Czech producer says about the space. "Plus everything is at hand, my computer, keys, MPCs, etc."
His beginnings as a bedroom producer have gone on to influence his professional production space, with the artist having all of his gear compartmentalized into just one room. "I can manage the artists better this way, so that we can push more emotions into the recording," he explains about the setup.
When it comes to monitoring, precision is crucial. "With each and every new set of monitors I get, I move more and more towards getting precise and real sound reproduction," explains the producer. "I need to know that what I hear is the real deal. Nothing embellished. That's why each and every thing I make needs to have precise feedback in the monitors."
It was after hearing the ADAM Audio monitors in the studio, that the Czech producer knew he had to add them to his setup. "I like to listen to the music very, very loudly," Mike T answers, when asked about his choice of speakers. But with the S3H I find the hidden precision in the mixes when listening to the music quietly."
"This precision is mind-blowing. Each and every old project that I open up, I remix almost immediately. I have never been happier."