Melanie "Melbeatz" WilhelmThe Queen of Beats
ADAM Users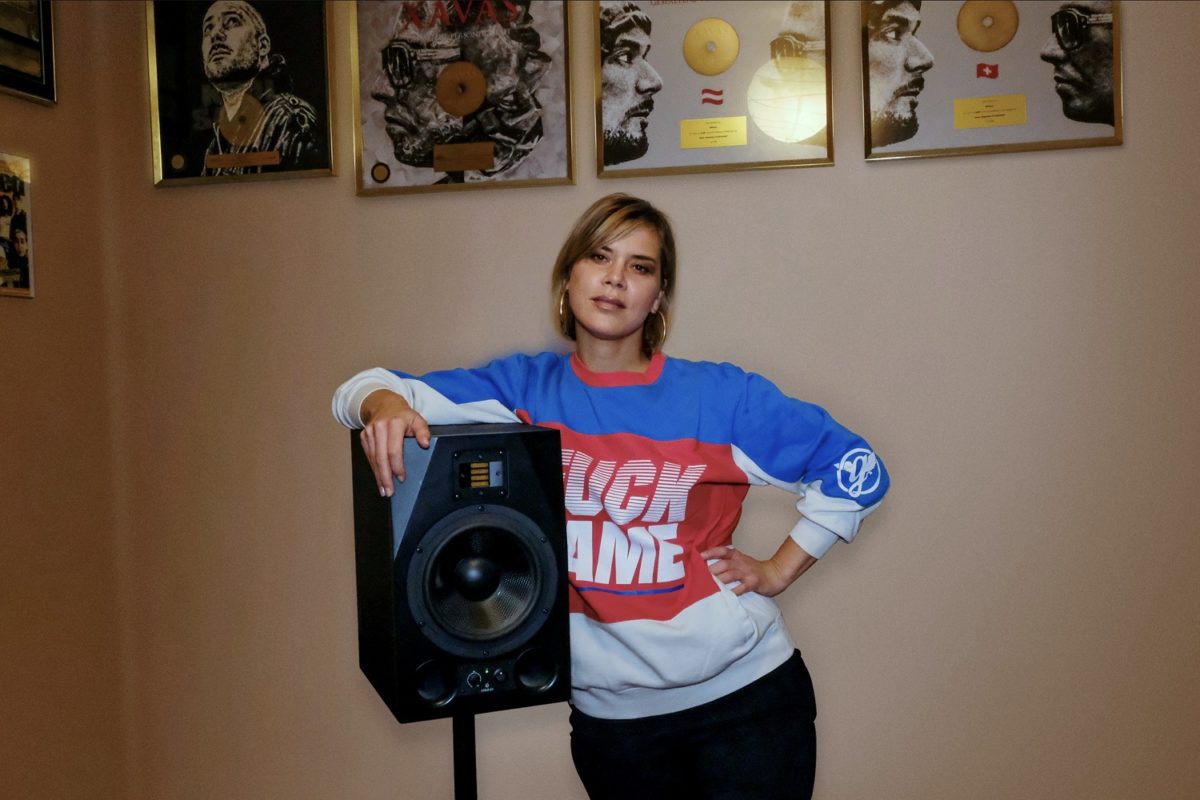 Even if you're only slightly familiar with German hip-hop, it's more than likely you'll have heard of Melanie Wilhelm, otherwise known as Melbeatz, "Queen of Beats".
As a producer, Melbeatz has provided some of the biggest names in hip-hop with her very own beats, for over 20 years. Across her prodigious career, Melbeatz has laid the foundation for countless German hit records with her productions. Her list of credits reads like a who's who of German rap, including Eko Fresh, Jan Delay, Samy Deluxe, and Xavier Naidoo, many of whom owe their success and gold platinum awards to Mel's harmonic beats and production talent. She was also responsible for many of the productions for acclaimed German rapper Kool Savas — her long-term partner — and his Optik Records crew.
It didn't take long before Berlin's 'Queen of Beats' picked up the attention of several international talents. At around the turn of the century, Melbeatz found herself working with the likes of Wu-Tang's Ol' Dirty Bastard, Mobb Deep, and even Kanye West, all of whom featured on her debut LP, Rapper's Delight.
"There always has to be something special in a beat," reflects Melbeatz when asked about her production secrets. "Even unfinished stuff has something charming about it. I also like working with lots of layered samples and complex hi-hat patterns. It's also my style to not get stuck on one thing or another, always trying to create something different and new. Unlike most other producers, I don't start with the drums, but rather with harmonies or a melody. This inspires me more, and the drums are better for it".
Initially working with iconic, old school drum machines, such as AKAI's legendary MPC 2000/4000, Melbeatz now produces at home using a laptop with Cubase 9.5, and FL Studio 20.
"For quite some time now, sound design has been a really important aspect for me " Melbeatz states. "I'm not just trying to load a preset, but to get a bit more out of it. At the moment I like to use ADSR Sound Manager because it gives me easy access to my entire library, whether it's drums or samples." In Melbeatz's home studio, she uses ADAM Audio A8X monitors.
"My studio is located on the 14th floor of a high-rise building. You have an incredible view over the Berlin city, which is always very inspiring." Such a location though naturally places special demands on the monitoring. On the one hand, defining the precise deep bass range is essential for hip-hop productions. On the other hand, it's also necessary to take the building into account, and that not all of the neighbors are hip-hop fans. "My ADAM monitors make this difficult balancing act possible," states Melbeatz. "I can monitor all sound aspects and frequency ranges perfectly without having to push them to insane levels. My A8Xs sound just great, even at low volumes surrounded by sofas."