Matthias "Matty" Menckfinds the perfect studio monitor: the ADAM Audio S3H
ADAM Users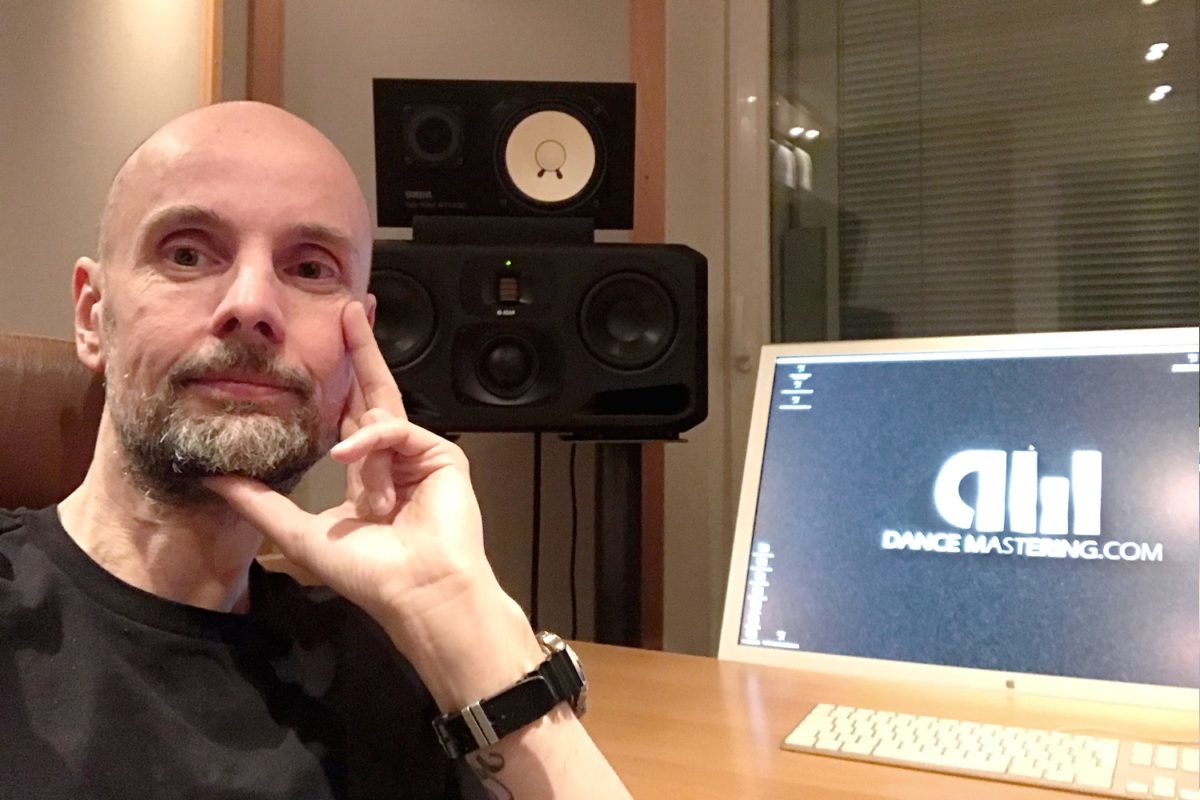 Matthias "Matty" Menck made techno history in the late 1990s with his Brooklyn Bounce project. His progressive house tracks were certified platinum and gold, while remixes for Felix Jaehn, Watermät and Oliver Heldens were major club hits.
Although he currently runs a recording studio in Hamburg, he has remained a DJ at heart. He regularly djs at HALO on Hamburg's Reeperbahn; his DJ sets ket him see instantly if a track works on the dancefloor, or if it's back to the drawing board. Matty has also performed at DJ showcases from Australia to Russia, including sets at London's legendary Ministry of Sound or festivals such as Parookaville. In the studio, he relies on his ADAM Audio S3H reference monitors when crafting his mixes.
Matty discovered his passion for electronic music aged 15, when he first sneaked into local clubs. "I made some mix tapes with Technics turntables I'd borrowed," Matty remembers. "Then I sent them around and suddenly I was a DJ." He invested the money he made into audio equipment, having improvised his first studio in the kitchen of a flat he rented at the time. When his music met with major chart success, he decided to start his own record label and move to a purpose-built studio. He acquired a new mixing desk, an Amek Mozart with 56 Neve channels previously used to produce tracks by C&C Music Factory, like "Everybody Dance Now" and "Pride [A Deeper Love]".
After ten years of success with Brooklyn Bounce, Matty decided to embark on new musical adventures. He moved to a smaller production space shared with German electronic collective Schiller, where he still works on a variety of output, from jingles to club remixes. Over the years, he has culled most of the analogue equipment from his set-up. But he still uses first-rate microphones, preamps and reference-class monitoring systems, which he says remain indispensable to his workflow.
The most important factor of all is how his speakers handle the LF portion of the spectrum. "In club and dance music, especially, it all depends on the foundation of the kick and bass," Matty explains. Without focussing on the bass frequency reproduction, he can't be sure if a track will sound good everywhere. "It doesn't matter if you're talking about festivals, smartphones or kitchen radios." When he tested the ADAM Audio S3V for the first time, he was convinced by their performance across the board. "It was like the sun coming up, but without any part of the spectrum being overly coloured or given too much emphasis," he remembers.
"And the S3H monitors sound as good as they look […] I feel as though I've reached the end of my search for the perfect monitor."
He ended up purchasing the horizontal version of the speaker, the S3H. An aspect he likes particularly is working without a subwoofer. "After all, the S3H includes two bass speakers that act like one big membrane but with the advantage of great impulse behaviour because of the smaller bass chassis. And the S3H monitors sound as good as they look," he adds. "They offer a precise low end, which is exactly what I need when producing electronic music. In the mid-range they give me an excellent, quasi-3D sound image, and the silky highs let me work for long periods without feeling strained. I feel as though I've reached the end of my search for the perfect monitor."
While he still finds time for his own music, the volume of his commissioned work for music, film, TV, advertising and mastering projects has been rising steadily. Previously, he would often provide some of these audio services, especially mastering, without advertising them. Now, however, his customers can book all his services via his website.