Mateusz Gornytrusts his S3H MIDFIELD-MONITORS
ADAM Users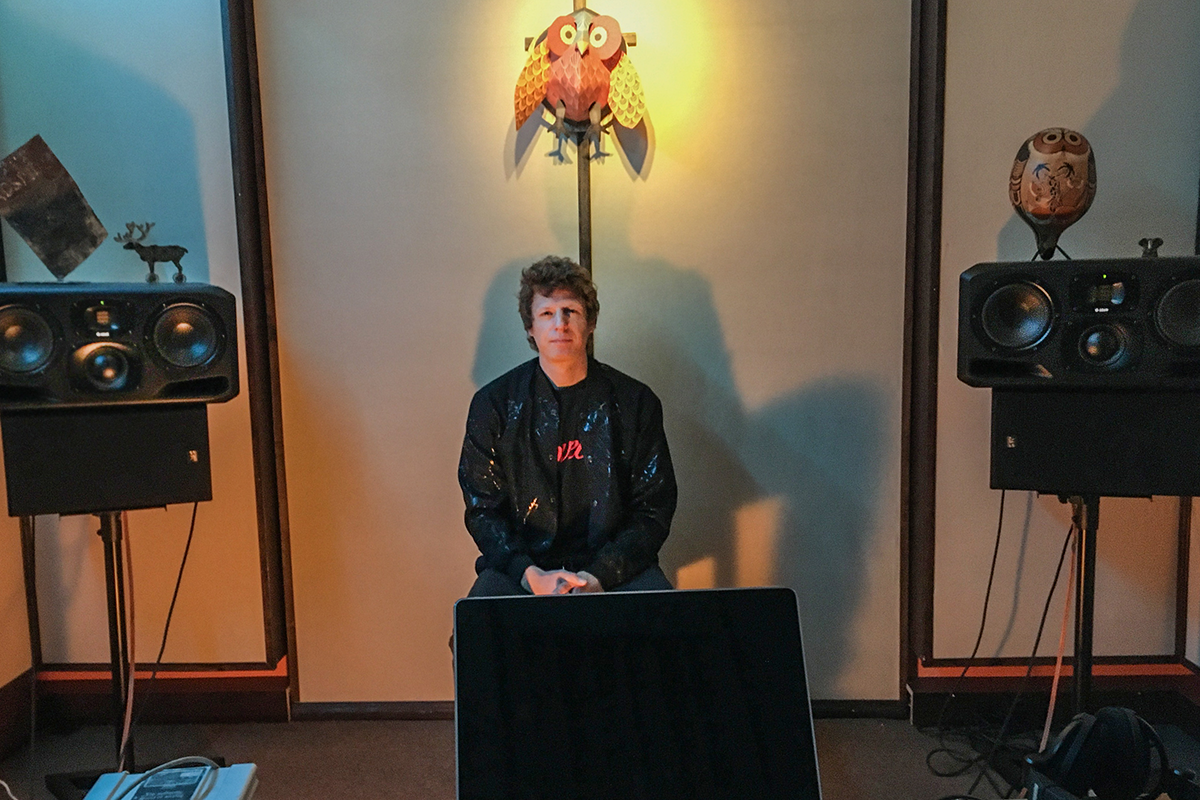 Mateusz "Gooral" Górny jokingly says that his 2-year-old studio in Warsaw is only "for the initiators". This creative place, where amazing music projects are composed, is equipped with a pair of ADAM Audio S3H monitors.
The studio was set up to respond to the demand for a larger space where the increasing number of projects were to be implemented. Mateusz works there mainly on his own productions, which is to carry out the Gooral, Psio Crew and Górny projects and also creates collaborates with others.
On the music scene, Mateusz is really known for his original mix of highlander, electro, drum'n'bass and dubstep music. An attractive and original eclecticism became a fundamental and the most recognizable theme of his creativity. From a technical point of view, a stylistic theme turns out to be extremely demanding and difficult to achieve. He remembers when 15 years ago (electro music was still a niche) he went to the mountains to capture the highlanders in their natural environment.
In Mateusz's studio, he has successfully recorded the album "Ethno Elektro 2" noticed by foreign labels. As a result, two downtempo labels from Germany and the USA are intending to put his songs from this album on their compilations. Taking into account the fact that these labels are considered as the industry leaders in quality and production capabilities, it should be noticed as an honorable mention and significant achievement for him. However, it would not be possible without Mateusz's important ingredients, his creative mind and a good atmosphere.
Mateusz's studio is equipped inter alia with a pair of reference ADAM Audio S3H monitors. Before his purchase, he has reviewed a few really good and expensive models. Actually, he didn't even want to have ADAM Audio monitors, but if since the monitors have found in a line… why not test them? After he turned them on, he immediately realized that was exactly what he needed.
"I realized these monitors were the closest to my sound analysis. I am very satisfied with them" – Mateusz said. Monitors offered him a precision in the low range hardly heard on others.
"These midfield monitors have headroom and if necessary can get on still retaining the transparent sound. Additionally, they provide satisfying audio information with low sound volume. Due to the ability of practically unlimited EQ monitors offer a warm sound and a very good adaptive response." Overall, they work very well.
The musician creates club music, therefore the S3Hs are supported by ADAM Audio Sub12 subwoofer. The S3H monitors accompanied by the ATC SCM 20 that complement perfectly.